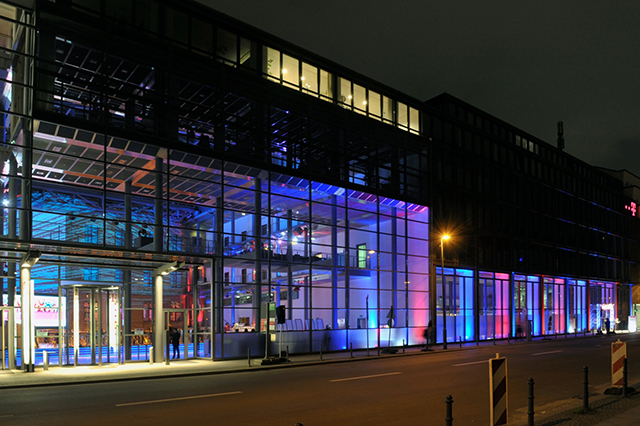 Dear Companists,

On 5 September 2015, Berlin start-up night (Lange Nacht der Startups), Europe's biggest start-up event, will take place for the third time. This event is hosted by initiator Deutsche Telekom, Investitionbank Berlin (IBB), IHK Berlin, Berlin Partner, Lufthansa Innovation Hub , Microsoft Ventures, and Volkswagen Financial Services.
As in the last two years, Companisto will serve as a media partner of the event.
This year, there will again be a kind of start-up expo featuring more than 150 young and international companies from the areas of commerce/retail/fashion, communication, entertainment, data analytics, food/lifestyle, automotive/travel & transport, financial technology, Internet of Things, wearables, health, security, and energy; international VCs and angel investors will be among the visitors of this expo. The three start-ups most popular among visitors will receive the Customer Choice Award at the end of the night.
Video of Last Year's Start-up Night
Program
There will be countless events from 9 a.m. through 5 p.m., and the actual night of the start-ups will take place from 5 p.m. through midnight. Moreover, there will be music by several acts.
Finally, there will be a conference, the "Start Tel Aviv" pitch, and the "LeWeb" pitch. Since this is a start-up event, the program of the start-up night will be followed by a party.
From 9 a.m. through approx. 5 p.m. the start-up night will focus mainly on the exchange of knowledge and experience. You may look forward to diverse events ranging from presentations to discussions that will be divided into three streams (Starter Stream, Advanced Stream, and Partnering Stream). During these events, networks will be improved and founders' important questions will be answered. Read more on the conference and the streams here.
Start Tel Aviv Pitch and HandsOn.TV'15 Startup Tour

Again, the "Start Tel Aviv Pitch" will be part of the conference; in 2013, Companisto start-up movinary won this pitch. During this contest, several start-ups are going to compete with each other on a large stage and before a jury consisting of employees of the Israeli embassy for a trip to Tel Aviv, the city with the world's highest start-up density.
HandsOn.TV, a global video platform for publishing and sharing entrepreneurial content, is looking for Europe's most exciting start-ups in collaboration with Carrefour and LeWeb and will decide about the Berlin candidate for the program during the start-up night. The winning start-up will then be able to experience Silicon Valley's start-up ecosystem for a week and will participate in an educational program at one of the most renowned universities in the Valley. During their stay in the Valley, participants will have the opportunity to network with rapidly growing companies, meet potential investors, and become acquainted with entrepreneurial thinking in the Valley.
Read more on applying for HandsOn here.
When there are so many start-ups in one place, there should also be a hackathon; thus, Lufthansa Innovation Hub and Deutsche Telekom will host such an event during the start-up night. For free reservation, please click here.

The Event at a Glance
Date/Time: Saturday, 5 September 2015; regular program from 10 a.m. through 5 p.m. and start-up night from 5 p.m. through midnight.
Location: Location: The start-up night will take place in four locations:
This year, the start-up night will take place in four locations. Start-ups and visitors will be received in the Berlin office of Deutsche Telekom...
... at the Ludwig Erhard Haus of the Berlin Chamber of Commerce and Industry...

... by Microsoft Ventures (Unter den Linden)...
...and at Drive Volkswagen Group Forum (on the corner of Friedrichstraße 84 and Unter den Linden.

Free Tickets
Companisto is raffling off 5 x 2 tickets for the start-up night! If you want to win tickets, just post "I want to attend the start-up night myself" below this update to participate. We will announce the winners at 6 p.m. on 14 August 2015. Good luck to all of you!
Tickets for the start-up night may also be purchased at http://www.startupnight.de/tickets.html or at the main entrance.
You may also watch the start-up night live on Twitter at #startupnight.