Dear Companists,
On 1 August, Pablo & Paul opened a pop-up store at Bikini Berlin, where we will be offering a selection from our portfolio of unique artworks and limited editions for sale over the next six months (i.e., until 31 January 2016).
Bikini Berlin is a design shopping mall that defines itself as a collection of carefully selected and compatible boutiques, concept stores, and flagship stores as well as restaurants and service providers. This concept targets primarily an international audience with a sense of the latest trends and style that also has high standards concerning the shopping experience and quality. This is also the target group of Pablo & Paul.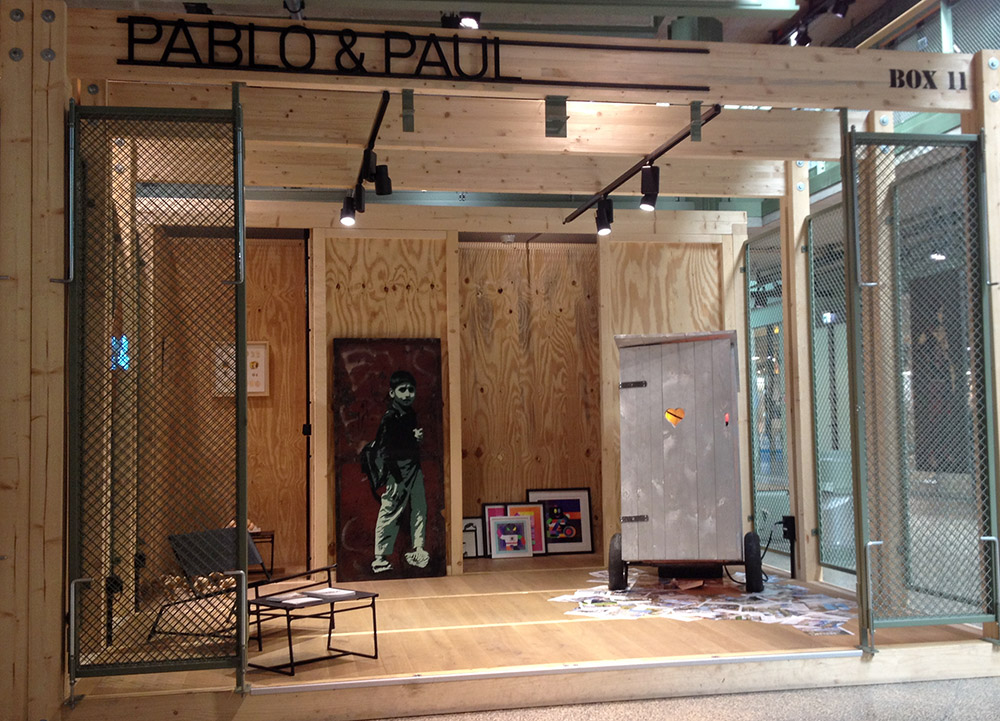 The Temporary Home exhibition will serve as the opening event for our pop-up store. In a very limited space, we will show artworks by six Pablo & Paul artists, including – for the first time – many three-dimensional works. The Temporary Home exhibition will continue until the end of August; afterward, we will restructure our store and present exciting new artworks.
We are looking forward to your visit to Bikini Berlin, Box 11!
Business hours: Monday through Saturday, 10 a.m. through 8 p.m.
Best regards,
The Pablo & Paul team