Dear Companists,
An equity crowdfunding campaign always has interesting effects. In addition to the Companists' investments, feedback, and contacts, start-ups also attract considerable attention from the media. For instance, German investor magazine DER AKTIONÄR ran a two-page feature on WEMOVO in its 39/15 issue, which is a great success. Moreover, Mobile Business (which has a circulation of 50,000) also featured us.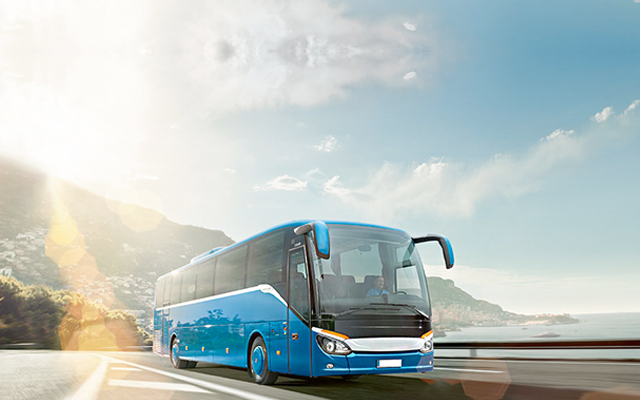 The WEMOVO Business Model
WEMOVO has two different customer groups: coach operators and travel brokers. Using EUROLINES Switzerland as an example, we would like to show you how WEMOVO generates revenues through coach operators.
WEMOVO offers coach operators four different packages, and most companies choose the Gold package.
Thus, we will base our explanation of the way in which we generate revenues on the Gold package we sold to EUROLINES Switzerland. WEMOVO packages are similar to contracts with Internet service providers, but our fees are due once a year rather than once a month. Just like Internet service contracts, our contracts include both a one-time set-up fee and regular fees. The minimum contract period is 2 years. In the case of the Gold package or more expensive packages, WEMOVO operates an online ticket store for customers. For this service, ticket purchasers pay 3-5 % of the ticket price to WEMOVO.
1. Once the contract has been signed, a set-up fee is due, so WEMOVO receives €8,500 (in the case of the Gold package).
-> €8,500
2. The annual usage fee for the Gold package is €4,000, and it is due at the beginning of each year of the contract.
-> €4,000
3. Coach operators may have their own website created by WEMOVO, which enables travelers to book tickets directly on that company's website. WEMOVO receives 3-5 % per ticket sold for operating the online store. (On average, WEMOVO generates €30,000 in revenue per coach operator in this way.) This is also why WEMOVO has great financial potential.
-> €30,000*
New Coach Operators from Switzerland and Macedonia Become Customers
There has been great news in this area lately, for WEMOVO has attracted two new coach partners from Switzerland and Macedonia. In Switzerland, we now have another partner in addition to EUROLINES. In Macedonia, on the other hand, our new partner has enabled us to access the market for the first time – an exciting market that has hardly been digitized so far. In other words, our technology makes us a pioneer within this market.
Best regards,
The WEMOVO team