Dear Companists,
Many things happened at Sawade in the last few days, and these things were possible thanks to your investments.
We opened a new store at Hackescher Markt in downtown Berlin, which we will turn into our Sawade flagship store. Moreover, we are able to achieve significant advantages in purchasing because of your investments, thus saving money and strengthening our company's current assets. As a result, we are well prepared for Christmas sales, are receiving many orders, and are now supplying many retail stores with our specialties.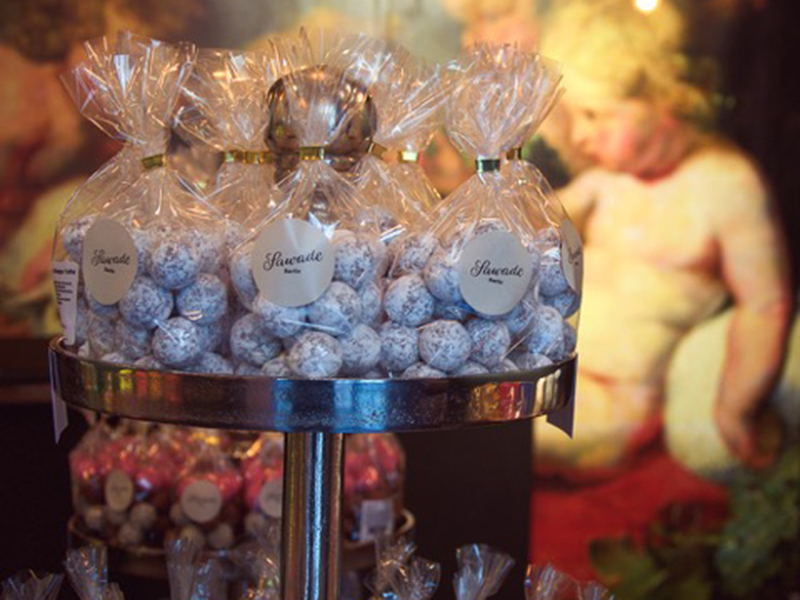 New Store at Hackescher Market Opened
As we mentioned in our video pitch, we plan to invest part of the Companisto capital in a new Home of Sawade. For this purpose, we have found and rented a store in a great location at Hackescher Markt in Berlin. The store is located at Hackesche Höfe, a building complex in downtown Berlin that attracts countless tourists every day because of its history. "Tourists in this city want to see the typical Berlin, whereas the locals are looking for a unique shopping experience. The Hackescher Markt retail location meets both of these requirements, thus attracting many visitors," writes real estate company Engel & Völkers. In 2014, Hackescher Markt attracted an average of 2,750 visitors per hour on Saturdays. Consequently, it is the perfect location for our new Sawade store. One week ago, we opened a pop-up version of our store to be present during the important fall and Christmas seasons. In this store, we are offering our entire product range, that is, chocolates and truffles, marzipan specialties and pastries, large holiday boxes and small boxes that make perfect gifts because of their unusual and classic Berlin motives.
Simultaneously, we have started planning the final flagship store. In fact, we want to open our new and unusual chocolate store in the very same place in March, and we will use this store to make chocolates popular again, create a craving for chocolate, and offer true Berlin souvenirs. Until then, our store will be open from 11 a.m. through 7 p.m. from Monday through Saturday. We are looking forward to your visit! For more information, please see here:
---
Where Do You Want to See Sawade?
You have invested from Germany, Austria, Switzerland, France, and the Netherlands, and we are looking for new retailers, delicatessen shops, coffee shops, tea stores, and gourmet restaurants. Often, the little corner stores in the neighborhood are most interesting but also most difficult to find. Many of these stores do not know Sawade yet, but they are often interested in our products or even actively looking for new products all the time. We appreciate your suggestions for the German regions of North Rhine-Westphalia and Hessen in particular. Where do you want to see Sawade? Where should Sawade products be sold? Which retailers are interesting? Which store in your neighborhood could also sell Sawade?
You are networking experts and creative people, and you travel a lot. We are looking forward to your suggestions and recommendations that will help us improve our sales activities. Just use the comment feature or send us an email:
investor-relations@sawade.berlin
---
Christmas Products Now Available in the Online Store
We are receiving many orders, and many retailers have received our first delivery of Christmas products, which they are now starting to offer in their stores. Just in time for the holiday season, we have added our Christmas products to our own online store. Feel free to have a look and to recommend us to other people; we are still granting everyone an 8 % discount in our online store: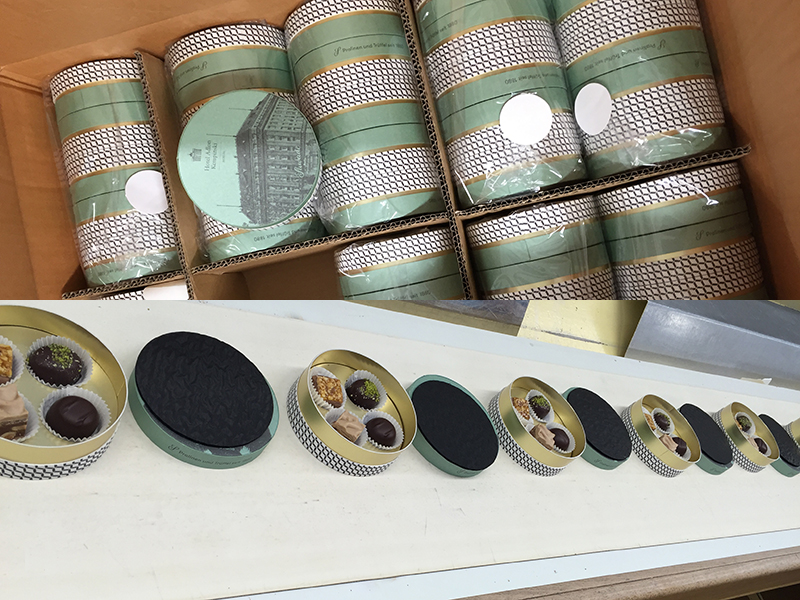 55,900 New Boxes Have Arrived
You have already read it and heard about it: By purchasing large quantities, we are achieving significant advantages in purchasing, saving money, and strengthening our company's current assets. Thus, we are pleased to announce a first successful step here. Last week, we received a total of 55,900 small and large boxes. We have already filled the first batches with our products and shipped them to candy enthusiasts throughout the world.
Best regards from our factory,
Melanie & Benno