Dear Companists,
We are simply stunned! Two weeks after the launch of our campaign, we have already raised more than €168,000.00, and over 350 investors believe in our concept, our team, our previous successes, and our future goals. Thus, we think it is about time we thanked all of you very much!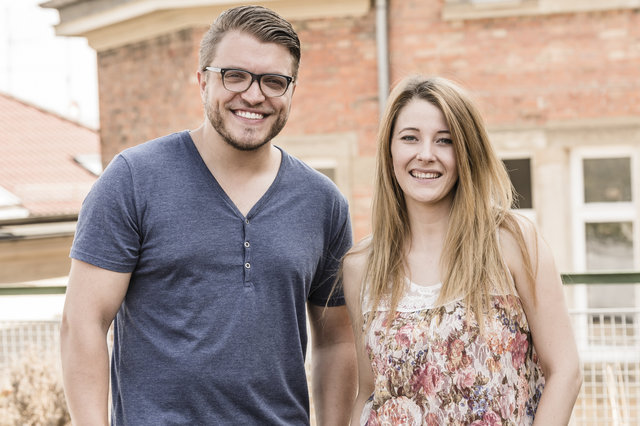 Christmas is fast approaching, and this is naturally the year's most important season for MyCouchbox and for our numerous producers. At this time of the year, families and friends come together and enjoy snacks and other delicacies. Needless to say, this is much less fun without a MyCouchbox.
MyCouchbox as a Trendsetter
We cannot tell you much about it at this time, but rest assured that we will surprise you folks and our customers with a nice and healthy November box. And our December box will also focus on delicious treats. This box will include overseas brands, regional and handmade products, and even a completely new product that will not be officially introduced to the international public before the 2016 ISM sweets and snacks fair in Cologne. Consequently, we are the first and only company to introduce this new product to thousands of households in Germany and Austria.
World's Leading Food Fair Anuga Is a Huge Success for MyCouchbox
Last week, from 10 through 14 October, the world's probably most important food fair, Anuga, took place in Cologne. Clemens and André attended this fair to experience new brands first-hand and to convince these brands of a partnership with MyCouchbox. We were so successful at Anuga that we have to go on a sales tour through Germany in November in order to make plans for 2016 together with many producers. Of course, Clemens and André also learned about many new things at Anuga, for instance about new trends (especially an increasing focus on vegetarian food by producers), Asian snack concepts, and the challenges of new customer acquisition. Consequently, MyCouchbox is well aware of the zeitgeist.
November Box Virtually Sold Out
We have saved the best for last: We already know that our November box will sell out very fast. If we consider the first boxes we will send to you Companists, the boxes are virtually sold out already. This is due to a sharp increase in customers, a huge B2B order (which has already been confirmed), and an upcoming Groupon campaign in Germany and Austria. We are really satisfied with this and wanted to share the good news with you.
Best regards from Stuttgart,
Sarah, Clemens, and the entire MyCouchbox team