Dear Companists,
First of all, we would like to thank you for the €300,000 you have invested so far! To enable even more Companists to invest in our business, we have extended our Companisto campaign and are looking forward to additional investors!
Visit to Aldebaran in Paris
As a rolling stone gathers no moss, we have remained active and attended a training session at Aldebaran in Paris last week. Aldebaran, one of the world's largest manufacturers of humanoid robots, has become our partner during our Companisto campaign, thus enabling us to add the internationally famous NAO robot to our product range, which only a few European robot dealers have done so far.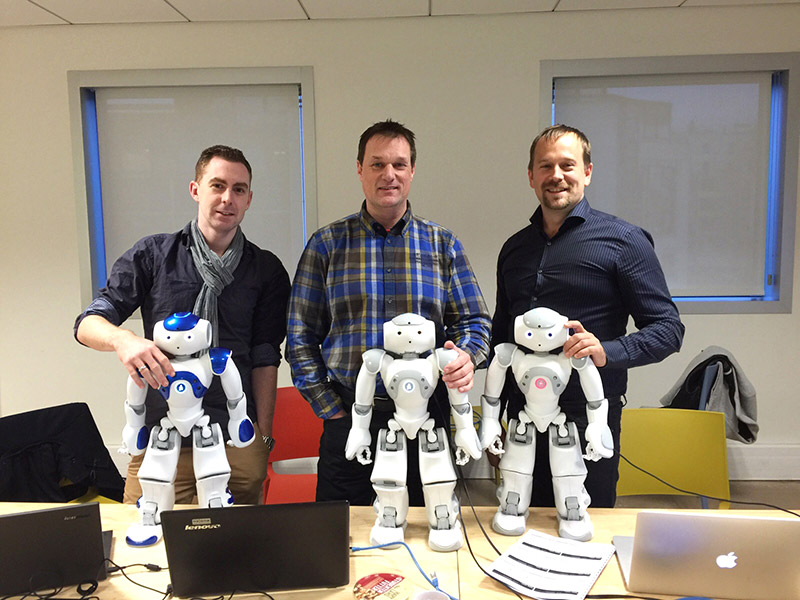 Naturally, we also wanted to undergo intensive training focusing on the programming, equipment, and areas of application of the Aldebaran robots so that we can better advise our customers on these aspects. During a two-day course, we learned a lot about the design and the sensors of the NAO, on the use of the choreography software, and on the programming of complex dialogs and motion sequences. Pre-installed motion sequences, for instance "Tai Chi" (as shown in the video), show how precise the NAO's motions are. Even when it is standing upright, the robot simulates a swaying motion, thus appearing to be alive. In short, the NAO not only entertains people, but it also provides a taste of the future of assistant robots – robots that will certainly make life much easier.
Consequently, we are full of ideas and suggestions for the new product and are looking forward to working with it.
noDNA Becomes a Member of EU Robotics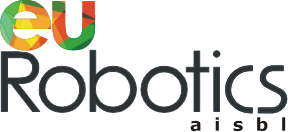 After a relatively intensive review period, we have now been accepted as a member of the EU Robotics association. The first dealer of robot components to join this association, we are now part of the list of members that also includes renowned manufacturers and institutions such as DLR, Fraunhofer, KUKA, and Siemens. The association is headquartered in Brussels and has the objective of strengthening robot research, development, and innovation and of fostering a positive public image of robotics. In collaboration with the European Commission (EC), the members of EU robotics are working on a road map to the future of robotics in Europe.
We are thus looking forward to getting in touch with robot enthusiasts and to directly influencing the development of the robot market. Because of our membership in the association, we will also have new opportunities to receive support for our products and innovations. This is another milestone in the history of noDNA.
Best regards from Munich,
Janos