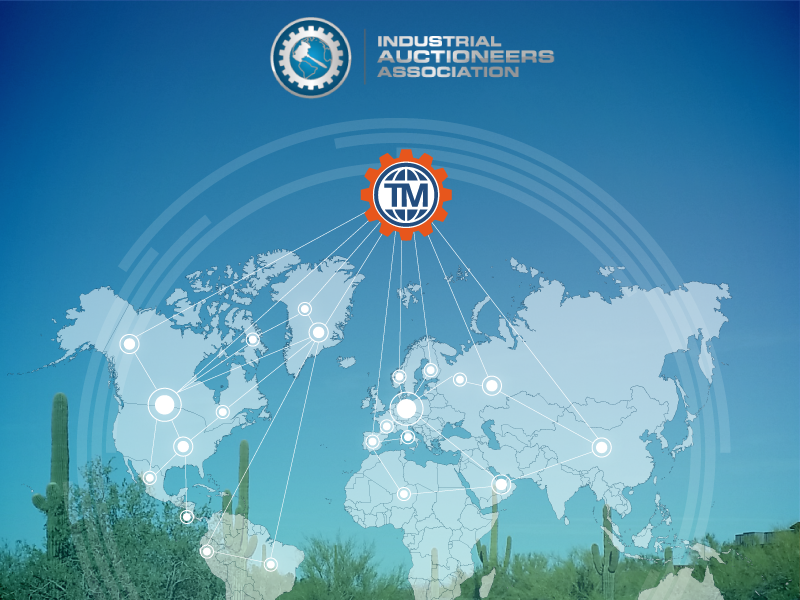 Dear Companists,
The annual IAA convention took place in Phoenix /Arizona last weekend. And once again, TradeMachines was invited as a guest speaker.
The IAA is an association of leading industrial auctioneers and stands for Industrial Auctioneer Association. The annual IAA convention in the USA brings together the top 60 industrial auctioneers from North America who together represent approx. 50% of total volume. TradeMachines was represented by our managing directors Heico Koch and Wieland Knodel; we were sent a second invitation due to the fact that our business concept was very well-received in the previous year.
The main focus of the convention was on marketing to international buyers. It very quickly became clear that American industrial auctioneers consider Europe an important location for market expansion - particularly in regard to European buyers.
Participants react positively to meta search engine
The main focus of Heico and Wieland's presentation was on the added value that TradeMachines creates for sellers of used machines. The participants loved the idea of a search engine for used machines and awarded the presentation, which highlighted the efficiency of TradeMachines in comparison to Google AdWords and emphasized the exceptional quality of our users, the "best presentation" prize. In regard to market expansion, the procurement of European customers proved to be a core value that only TradeMachines can offer.
New cooperation partners in the pipeline
This positive signal was also reflected in networking. We had the opportunity to speak to the most important decision makers who approached us with a great deal of interest. We were able to register our first successes immediately because we did not only pave the way for new cooperation partnerships. The moment we got back to Germany, we were already able to finalise the first deals with IAA auctioneers.
We will be spending the next few days working on the other follow-ups in order to reap the highest benefit from our successful participation at the IAA.
See you soon,
The TradeMachines team