Dear Companists,
During the last few weeks, we worked hard and can now announce some successes in this update. Enjoy reading our update!
WEMOVO in DER TAGESSPIEGEL
The interview we gave to Berlin newspaper Der Tagesspiegel for its magazine "Berliner Köpfe" (Berlin people) was a very special occasion. In this interview, we were able to tell readers about
WEMOVO
, and we hope that the increased awareness will lead to additional inquiries shortly.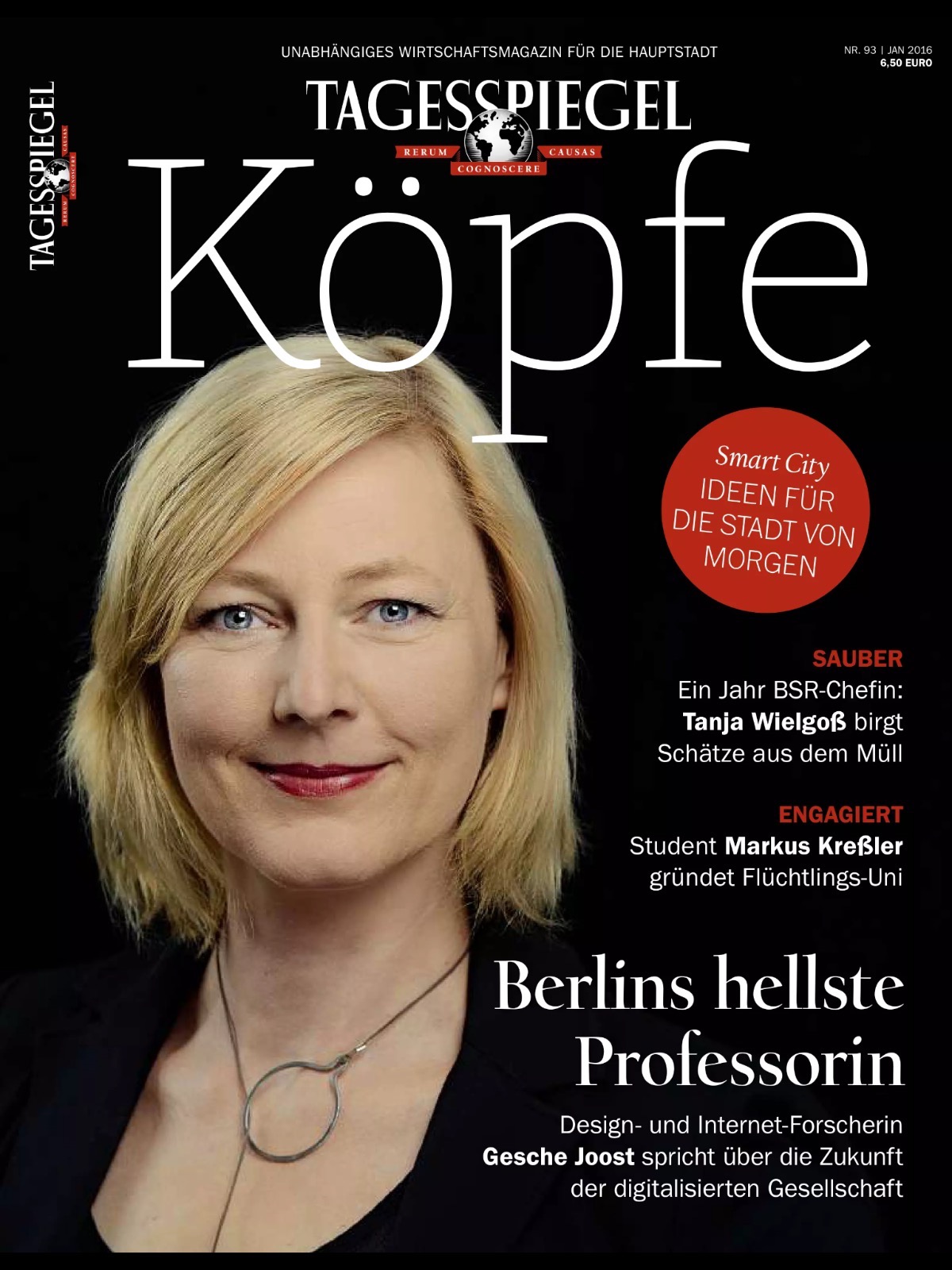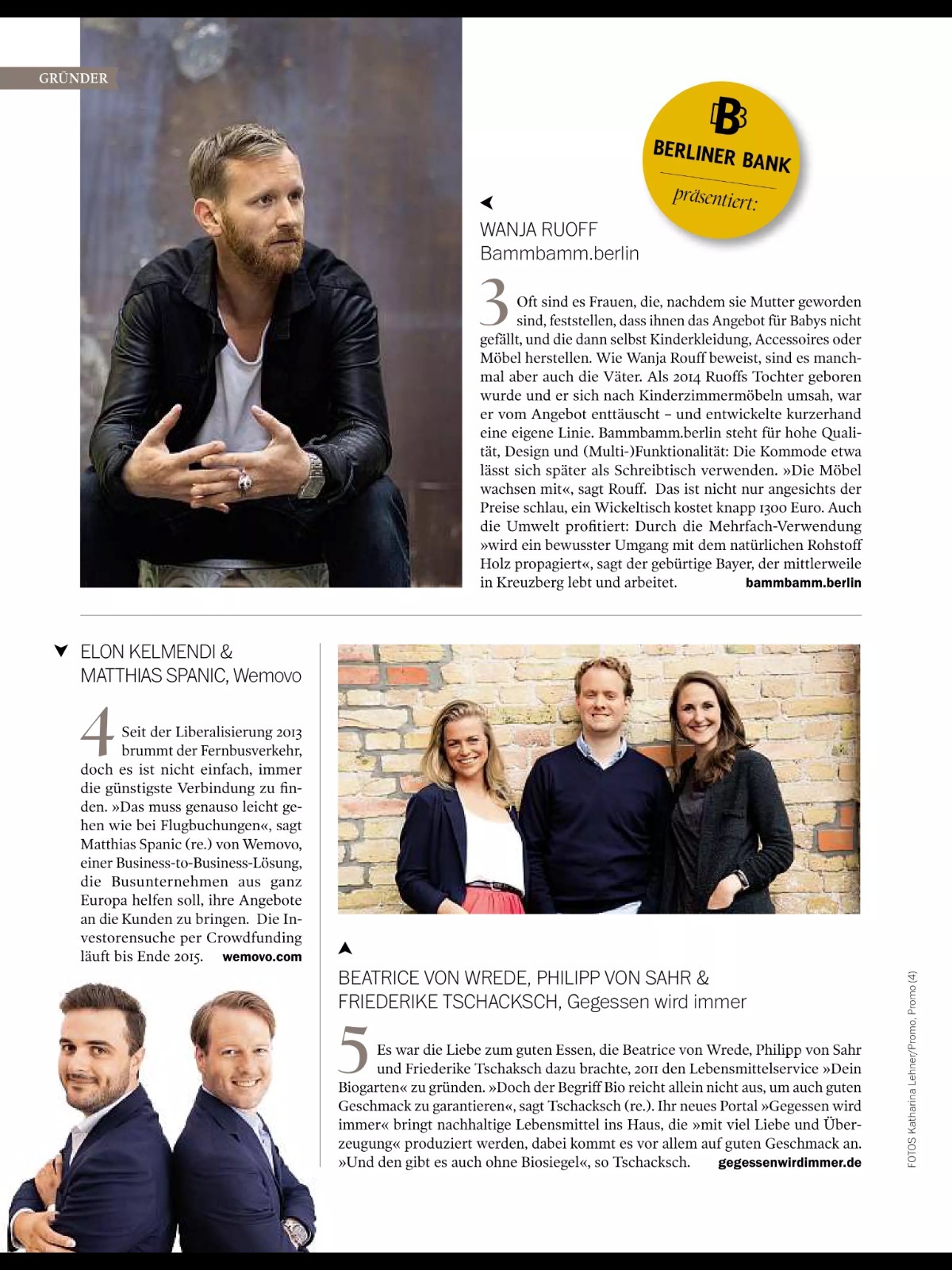 Major Croatian Coach Operator Interested in WEMOVO IT Solution
A very large Croatian coach operator has become interested in our IT solution, particularly in the platinum package and in our mobile applications. After a first personal meeting, we have started negotiations with this company on the technological and commercial implementation and on the company's integration into our WEMOVO distribution solution.
Successful Recruiting
After we posted our job openings, we received more than 300 applications and had numerous interviews with potential candidates during the last weeks. Consequently, we are very proud that we have now made a decision and have found candidates suitable for our target markets. We are currently preparing for the training of our new staff in mid-January 2016; afterward, our new staff will start approaching potential customers (coach operators and travel brokers).
With regard to the various markets in the Balkans, we are now well prepared because we have found a very experienced sales manager who is familiar with the region and has several years of experience in B2B sales. Moreover, we will soon be supported within the Italian and French market by another team member. The latter market is currently facing liberalization – just like the German market in 2013.
Visit by WEMOVO Customers
Last week, we received visitors from Geneva and Madrid in our Berlin office. To be more precise, we were visited by the management of
Eurolines Switzerland
and
ALSA
. During this meeting, we discussed things like our current software and its further development based on the coach industry's requirements. In addition, we negotiated higher commissions that will be in effect from 1 January 2016.
Finally, we visited some of our current partners during a sales trip to the Balkans. This trip was meant to help us analyze network effects for potential partners and to help us get additional feedback on our software from users so that we may improve it.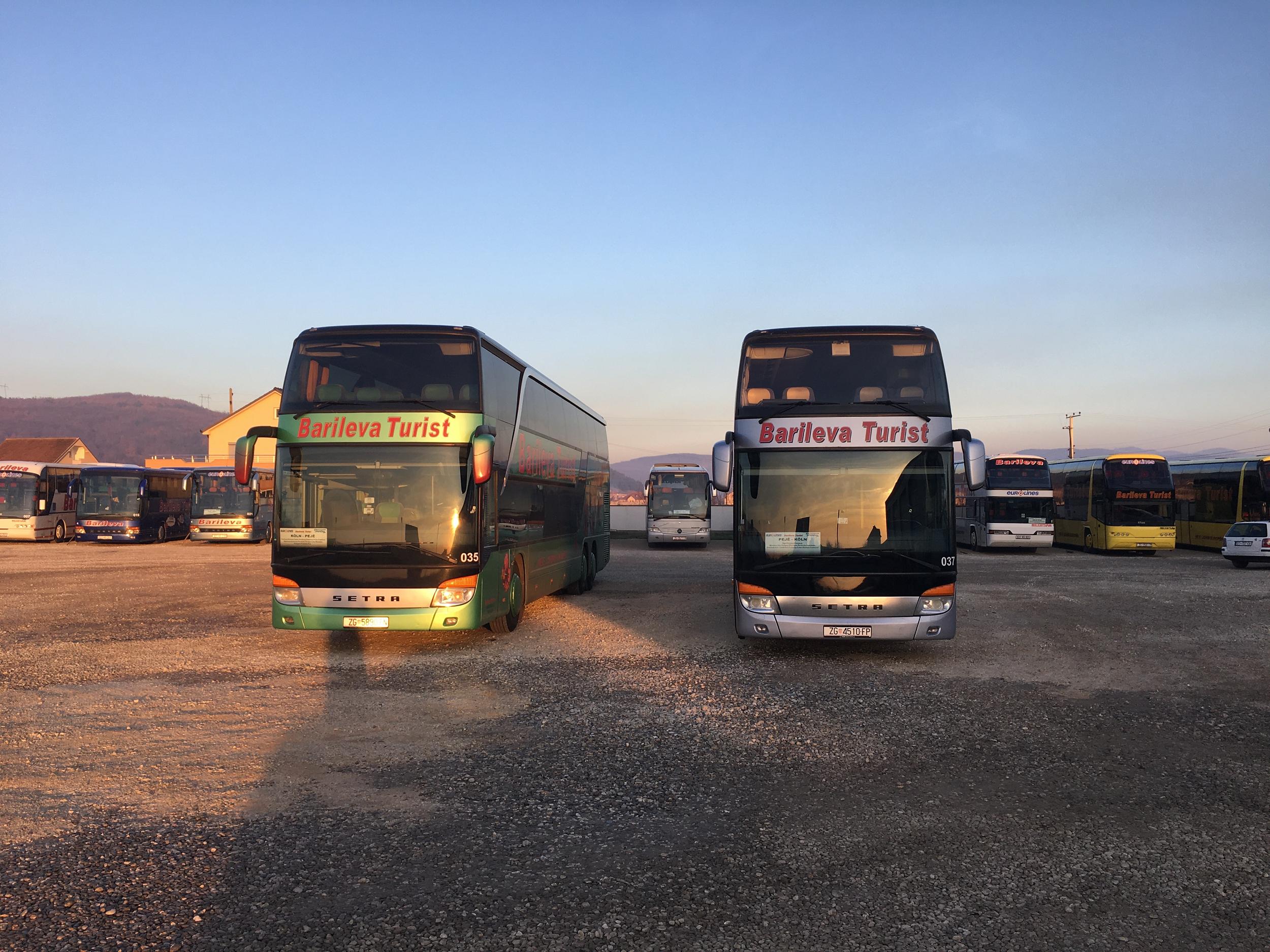 Technological Implementation of SCHMETTERLING Almost Complete
We are almost done implementing all of the more than 3,500 digital and stationary travel agencies that make up the
SCHMETTERLING
travel broker network. From January 2016, these agencies will be able to access the coach operators connected to our network, thus further improving our sales activities and revenues.
Stationary Travel Agencies Become Aware of WEMOVO
Because of our increased presence in the media, we are receiving more and more inquiries from stationary travel agencies interested in a partnership with us. WEMOVO provides all travel brokers with a booking tool that is easy to use and may be used free of charge at the moment. WEMOVO then automatically participates in all ticket sales by these travel brokers.
Best regards,
Matthias