Dear Companists,
Once again, we have good news for you. After agreeing on a partnership with Aldebaran, as we announced in one of our previous updates, we have also agreed on a partnership with Clearpath Robotics recently.
Clearpath Products Available through noDNA from Q1 2016
Canadian company Clearpath Robotics develops and produces robots for professional use by researchers and industry. In case you have not heard of Clearpath, here's a brief video providing an overview of the company's products:
Just in time for the start of the next quarter, we will start a sales partnership with Clearpath Robotics and add the various Clearpath products to our product range. The company's most famous product is the Clearpath Grizzly, a vehicle suitable for all surfaces that combines the precision of an industrial robot with the power of a tractor. This considerable power makes the Grizzly suitable for various applications, for instance as a transportation and exploration vehicle, in the mining industry, or in the military.
Another innovative product by Clearpath is the OTTO. Even though its name sounds makes it sound like a human, the OTTO is a completely autonomous material transporter. This industrious helper may transport loads of up to 1,500 kg and may move completely autonomously within a specified area. While doing so, the OTTO moves around obstacles very intelligently and is able to move in any direction without a turning radius. Warehouses and production facilities in particular benefit from this product, which is much less expensive than conventional warehouse systems.
To provide our customers with excellent advice on the new products, we will also receive training by the manufacturer. Indeed, we will visit Clearpath in Canada in Q1 2016 and learn everything about the company's products, their technology, and their distribution.
We really look forward to the new products and hope that we will soon be able to offer them!
News from MakeMunich

All of you who are following our Facebook channel have certainly noticed that our preparations for MakeMunich on 16 and 17 January are in full swing. At this Munich trade show, everyone interested in robots will have the chance to gain an insight into the world of robots or to learn more about this world. At the fair, we will offer workshops for visitors during which we will help people take their first steps in robotics. Naturally, people will also be able to purchase robots at reduced trade show prices. Finally, we will present various sensors and components at MakeMunich, including their features and options.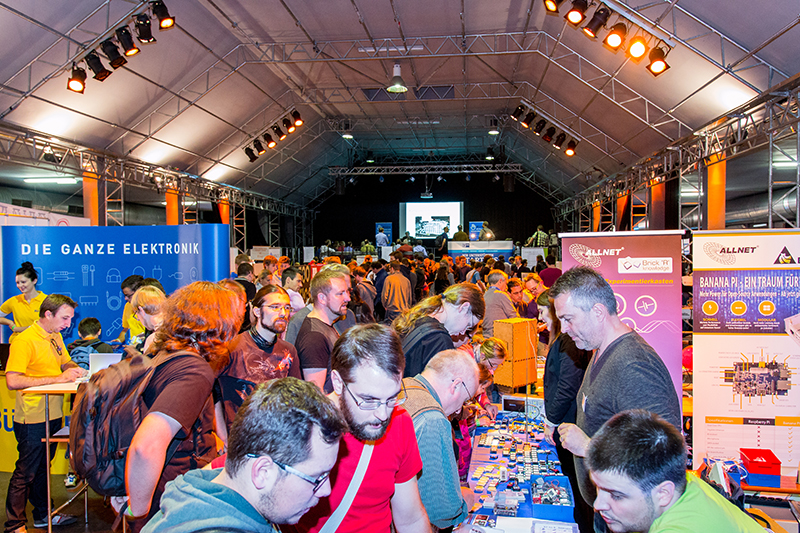 For more experienced robot enthusiasts, we will host our second Robotmeeting, a gathering of robot enthusiasts and their robots, at MakeMunich. You may thus look forward to a number of self-made robots. Also, you will be able to watch these robots compete and root for your favorite.
At http://www.robotmeeting.com, you can find all information on our Robotmeeting at MakeMunich, so quickly finish your own robot, sign up on the website, and join the meeting!
Best regards from the world of robots,
Janos