Dear Companists,
An exciting year of 2015 for TripRebel is over, but thanks to your help, 2016 has also been very promising so far. Since our last update, we have surpassed our investment goal and have entered the overfunding stage of our campaign. Thank you very much for your continuous support!
TripRebel on TV
We did not have time to slow down during the holidays, for we have been working very hard on implementing the feedback we got (most of which came from you). Why the big rush? We are now holding the final version of our TV spot in our hands and cannot wait to have it broadcast soon! As promised, we want you to be the first ones who get to see our commercial. So without further ado, here it is:
We proudly present the exclusive preview of the TripRebel TV commercial!
Feel free to let us know what you think about it in the comment section!
Behind the Scenes
In case you have been wondering what needs to happen to perfectly use 20 seconds of TV time, you can read about the details below. Everything started with an agency casting session in October. We knew exactly what we needed: An agency that was not afraid of working with start-ups and that would help us produce a punchy commercial based on a clever idea. Luckily, we got in touch with RCKT Communication through the ProSiebenSat.1 Accelerator program. When we found out that this agency was also not afraid of our tight deadline and our limited budget and accepted the challenge, we were ready to get started.
After several liters of coffee and a workshop that lasted for several hours, we agreed on a communication strategy that we could follow in our TV commercial and that we will also integrate into our redesigned website and into our future marketing campaigns, for instance into a display campaign in collaboration with Hamburger Hochbahn (a public transportation company). In fact, TripRebel will also appear on the on-board TV system of underground trains in Hamburg just in time for the launch of our TV campaign.
The next step was idea casting. As we had never planned a TV campaign before and had no previous experience with the success of such campaigns, we decided to keep the budget low in order not to waste money. Consequently, we had to do without a blockbuster commercial featuring George Clooney as a receptionist. In other words, we had to find a creative and rebellious idea that would perfectly suit our target group. We are firmly convinced to have made the right decision in that regard.
Then, things got serious because we also had to realize our idea. Everyone lent us a hand and helped create the set for our commercial in an empty Berlin office, which took us several days and nights; you can now see the result in our commercial. When we finally started filming, one of our team members also made his first appearance on German TV, and it is now only a matter of time until Valentino's hands will win an Oscar.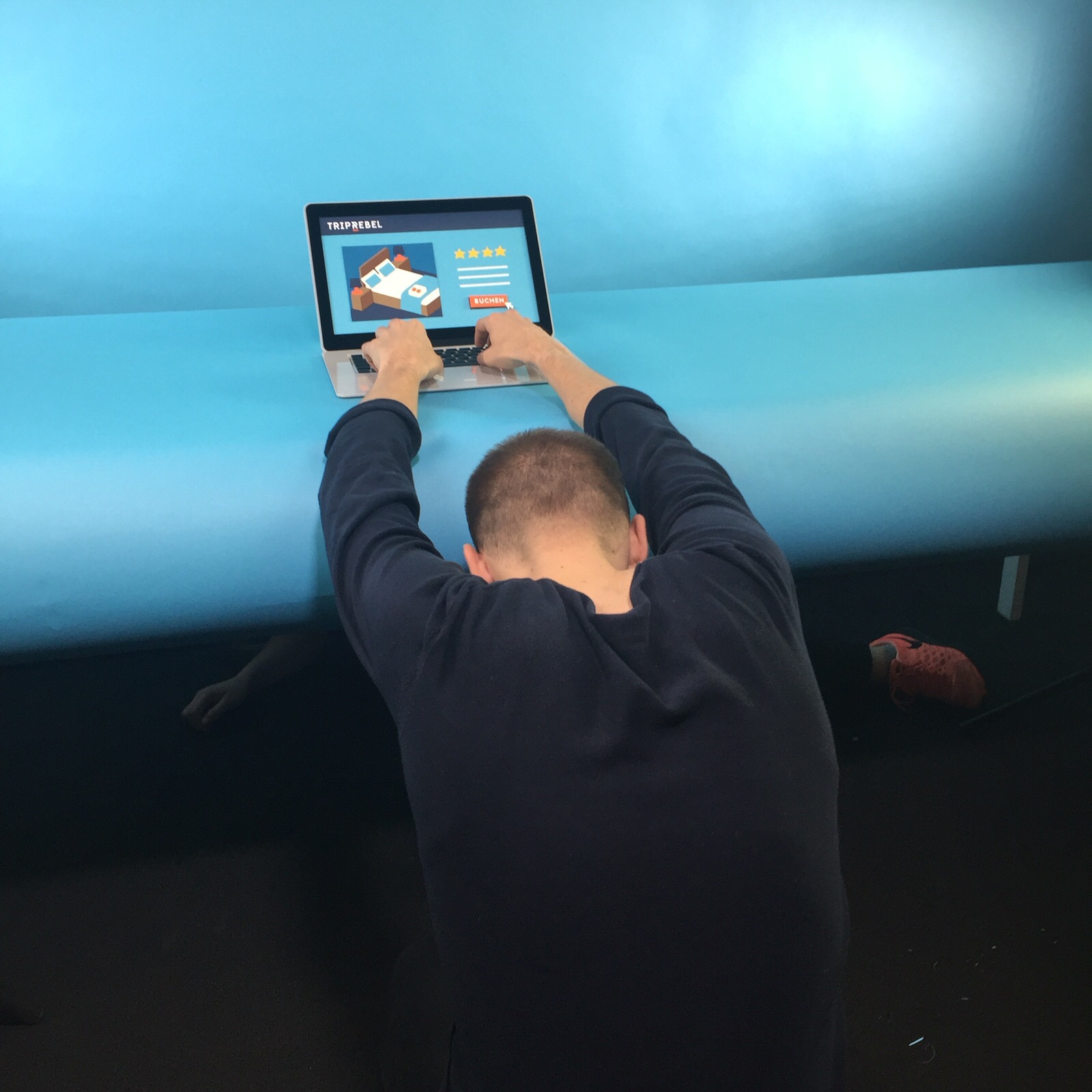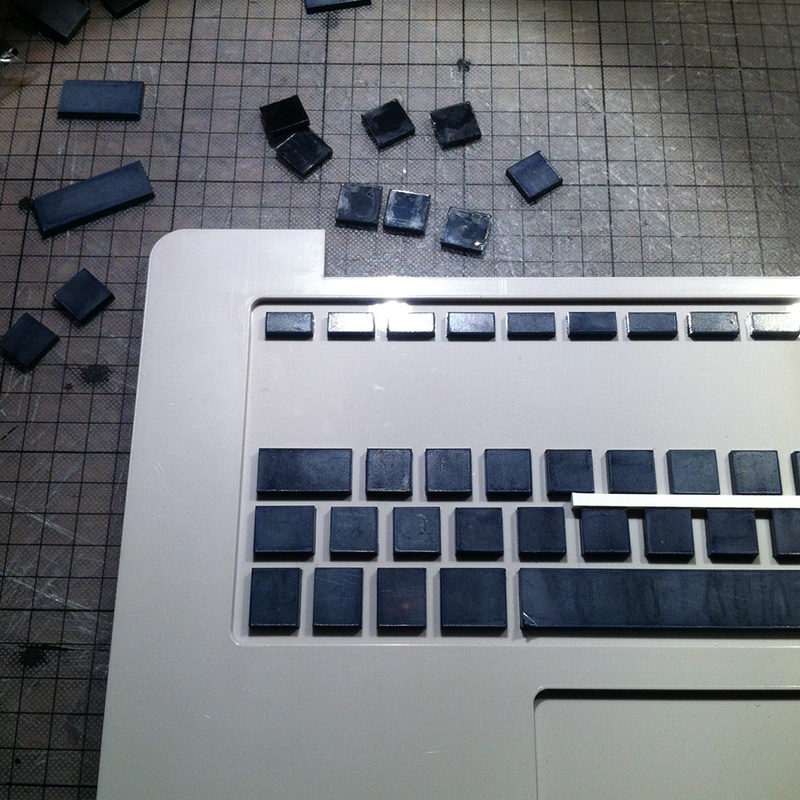 Filming of the TV Commercial
We will not bother you with the details of post-production, but rest assured that we have also invested half of the money necessary for this process in caffeinated beverages. Well, almost half of it ;) This project has felt like a rollercoaster ride so far, and we are still waiting for the big drop. We hope that you can also feel the adrenaline rush a little!
Keep rebelling!