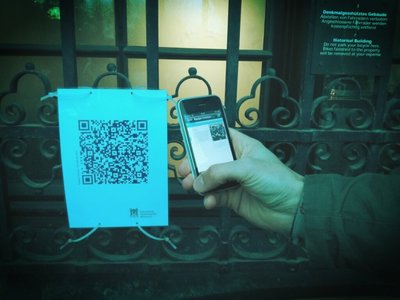 Liebe Companisten,
Dieter Hallervorden plant in seinem Schlosspark Theater einen Bankraub! Natürlich nur auf der Bühne. Companisto ist ja eh eine bessere Investition und zudem noch legal! Hallervordens Theater inszeniert «Ladykillers», eine klassische englische Komödie mit viel schwarzem Humor, die bereits zwei Mal verfilmt wurde, unter anderem mit Tom Hanks in der Hauptrolle.
Exklusives Theaterevent : 50 Livekritiker zu Gast im Schlosspark Theater Berlin
Für den 17. März verlosen wir 50 Karten an Companisten und Livekritiker, die Lust haben, über «Ladykillers» zu schreiben! Der Clou: für uns werden extra drei Stuhlreihen reserviert mit der Möglichkeit, mit Laptop, Tablet oder Smartphone während der Vorstellung und direkt aus dem Zuschauerraum per Livekritik, Twitter oder Facebook der Webgemeinschaft die eigene Meinung mitzuteilen. Das ist echte LIVEkritik und wir freuen uns auf dieses bisher in Deutschland einmalige Kultur-Experiment. Natürlich steht uns im Anschluss das Ensemble für Fragen zur Verfügung.
Seid dabei, wie wir Kulturdialog für Besucher und Veranstalter zeitgemäß und digital erlebbar machen und trefft unser Team. Wir freuen uns sehr auf dieses Kulturereignis und darauf, Einige von Euch persönlich kennenzulernen.
Vorteil für livekritik-Investoren
UNABHÄNGIG von der Verlosung bieten wir in Kooperation mit dem Schlosspark Theater 30% Ermäßigung auf diese Vorstellung für alle livekritik-Companisten. Falls Ihr das Angebot in Anspruch nehmen wollt, sendet eine E-Mail an service@livekritik.de und wir schicken Euch das Codewort. Ihr macht den neuen Kulturdialog erst möglich, deshalb planen wir auch zukünftig für unsere Companisten vergünstigte Eintritte für besondere Vorstellungen in anderen Teilen Deutschlands.
Die Möglichkeit der Digitalisierung des Kulturdiskurses wurde vorletzte Woche auch eindrucksvoll am Beispiel eines Tweetups (organisiert von Roland Wagner und Jenni Fuchs) im Deutschen Historischen Museum Berlin gezeigt, bei dem natürlich auch livekritik.de dabei war. Die Twittercommunity kam zusammen, scannte QR-Codes, betrachtete die Kunstwerke auf ihren Displays und twitterte der Welt, was der kompetente Museumsguide uns erzählte. Die digitale Welt hält längst Einzug auch in die Museen (http://www.livekritik.de/blog/das-gaestebuch-der-zukunft-analog-oder-digital), Theater und Konzertsäle – Smartphones und Tablets machen es möglich. Und so werden wir das "live" in livekritik.de auch immer weiter ausbuchstabieren.
Verstärkung Online-Marketing
Für all die anstehenden Aufgaben brauchen wir die besten Köpfe. Zur Verstärkung für unser Online-Marketingteam suchen wir daher derzeit u.a. eine/n Werkstudent/in Online-Marketing. Dies ist einer der Jobs der Woche bei Deutsche-Startups. Wenn Ihr jemanden kennt, der top darin ist, sagt uns gerne Bescheid: http://www.deutsche-startups.de/startups-jobs/stellenangebote/1420
Welt kompakt und Deutsche Welle berichten
Die Mund-zu-Mund-Propaganda läuft, wir begeistern neue Blogger für unser Thema und auch bei den klassischen Medien zeigt sich: positive Empfehlungen verstärken die Aufmerksamkeit! In den letzten Wochen berichteten sowohl die Berliner Morgenpost, die Welt Kompakt sowie die Deutsche Welle für ihr internationales Publikum über unsere innovative Idee.
Aus letzterem stammt unser Lieblingssatz, der vor allem ein Lob an unsere Community ist!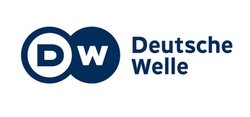 "The idea is that amateur critics hava no vestesd interest in either promoting or tearing apart an event, so they're free to be as frank as they like. The result can be a lot more helpful - and entertaining - than the staid, predictable critiques found in mainstream newspapers and magazines."
Für einen geplanten Beitrag des RBB suchen wir zudem livekritik-Companisten aus dem Land Brandenburg, die bereit sind, über die Motivation ihrer livekritik-Beteiligung vor der Kamera zu berichten. Wer Lust dazu hat, meldet sich bitte bei till.fuehrer@livekritik.de.
Mittlerweile sind über 440 Companisten Teil unserer Idee geworden und bringen das Projekt mit über 70.000 Euro voran. Vielen Dank dafür! Wenn es so weiter geht, sind wir auf dem Weg zu dem Startup mit den meisten Teilhabern Deutschlands. Ein schönes Ziel für livekritik.de, das von Teilhabe, Dialog und Begeisterung lebt.
Viele Grüße
das livekritik-Team