Dear Companists,
We are pleased to announce that, with the dawn of a new year, TradeMachines has successfully completed the next step toward internationalization.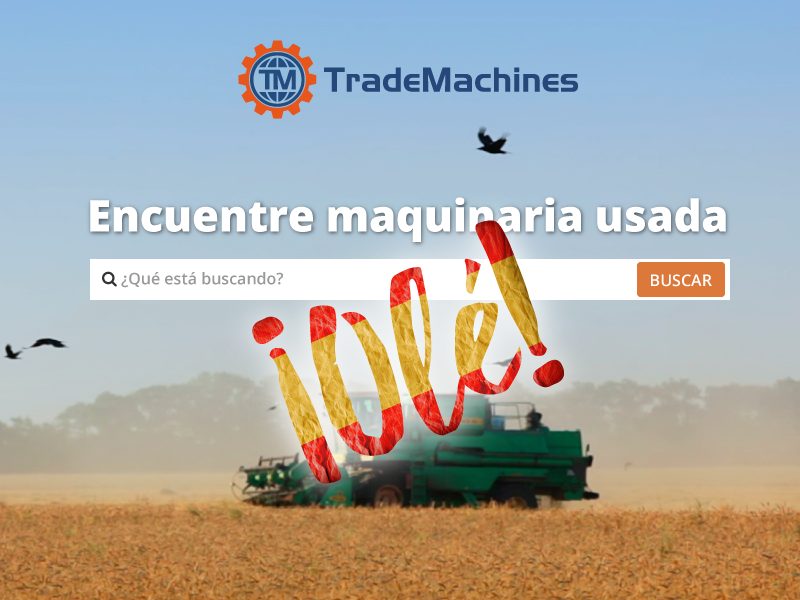 We have further increased our reach by making our platform available in Spanish. Aside from TradeMachines.es in Spain, TradeMachines.com.ar in Argentina, TradeMachines.com.py in Paraguay and TradeMachines.com.pa in Panama also went online. TradeMachines can now be accessed in 30 countries and 3 languages! With the help of the Spanish language, we can now reach an additional 136 million Internet users.
Positive effects
Our increased reach enables us to target our global users more effectively. A further positive effect is naturally also the increased Google visibility in the various countries, which results in a steady increase in organic traffic. Thanks to high-quality content, TradeMachines will successively achieve more and more visibility on Google just as it did on the German market.
Our presence in the individual countries makes it more difficult for potential competitors to break into the market, and consolidates our position as the global meta search engine for used machines.
New competitors - new opportunities
The market presence also makes it possible for TradeMachines to better compete with existing market players. TradeMachines is therefore also an ideal partner for auctioneers and machine dealers in Spanish speaking countries, as it can be used to steer sellers and buyers to their platforms. In comparison to the US market, the competitive landscape in the individual countries is manageable and holds the prospect of imminent success.
The Spanish speaking market is very interesting for us: On the one hand, it provides us with the opportunity to include new users on our platform, on the other hand, we can now develop the first Spanish speaking meta search engine for used machines on the Spanish speaking market.
In the first quarter of 2016, we plan to successively launch Russian, Italian and Portuguese versions of the TradeMachines website. We are already looking forward to sharing the news with you.
Best regards
The TradeMachines Team