Dear Companists,
With the end of our Companisto-Kampagne looming, we are proud to present our new Online-Shop.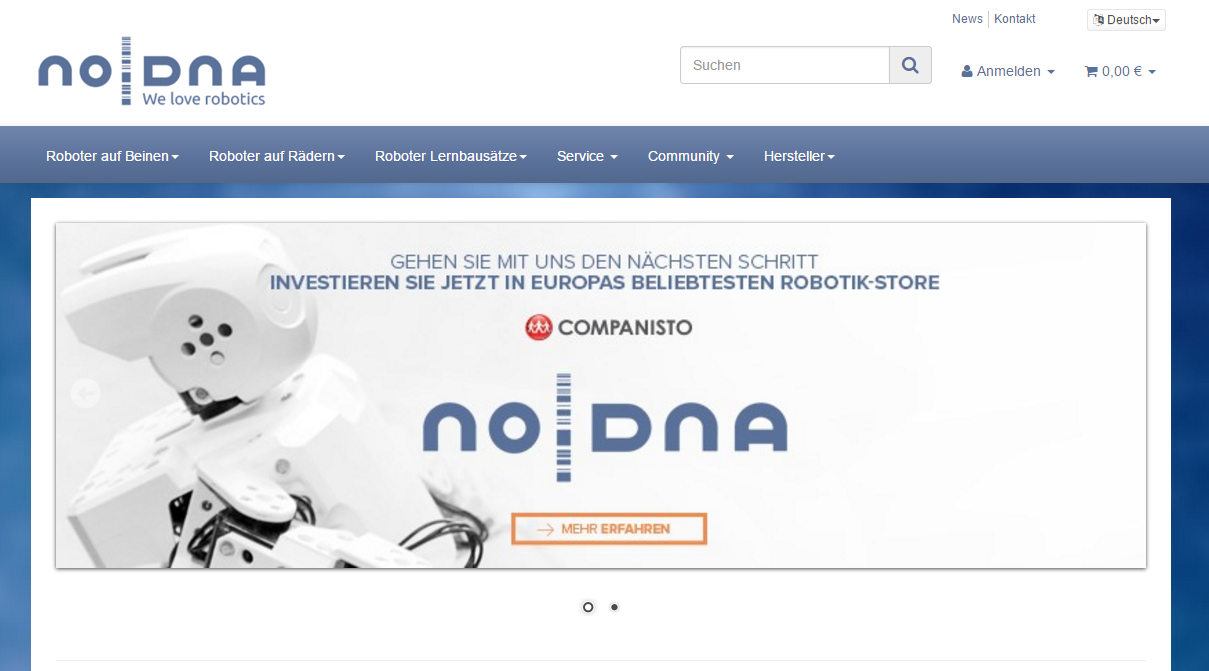 New online store goes live!
On 10 January 2016, we launched our online store in a redesigned and modern look. The new and fresh design, the user-friendly interface and the improved overview ensure a fun and, above all, modern shopping experience in the field of robotics.
One of the many features is the new cache system which has made our JTL store twice as fast as its predecessor. Furthermore, we now also offer additional payment options (including Paypal Express, credit cards and purchase on account for private customers).
Thanks to the new JTL store, our online visibility is now much more modern and appealing, and will help us grow even further.
Goodbye 2015 | Welcome 2016
With pride, we look back on a successful year and would like to share with you the highlights and provide you with a taste of what to expect in 2016.
After moving from Berlin to Munich at the end of 2014, the first months in 2015 were dedicated to development and expansion. Important components were investments in our infrastructure at the new location, positioning noDNA on the southern German market as well as establishing contact to local institutions of education and research.
Ideas for new business areas flowed and in June 2015 we decided to realize these ideas with the help of a Companisto campaign (probably the best idea ever).
In October, we were able to win over Aldebaran Robotics, a globally prominent manufacturer of humanoid robots, as a partner. Soon after, our sales director Michael Baumgärtner sold our first NAO robots.
Since December 2015, noDNA has been a proud member of EU-Robotics. The association is located in Brussels and aims to strengthen robot research, development, and innovation as well as fostering a positive public image of robotics. We are now looking forward to getting in touch with robot enthusiasts and to directly influencing the development of the robot market.
Another highlight in December was the inclusion of Clearpath Robotics products in our range. The Canadian company develops and produces robots for professional use in research and industry.
January 2016 got off to a great start. Our company will be a gold partner at the trade show MakeMunich, on 16 and 17 January in the Zenithhalle in Munich. As a gold sponsor of the event, we will organize a large robotics area in collaboration with the event organizers, where we will show visitors our robots and enable them to build and test robots themselves. Our own booth will include a noDNA shop and workshops as well as a large competition area where everyone can test home-made and personal robots, or allow them to compete against each other in robot competitions.
Mammoth project - own products - taking shape
First meetings have taken place with partners, and mid-February the development of our robotic arm and the research platform will be in a critical phase. To this end, we are currently looking for personnel reinforcement in order to perform as many steps on our own as we can.
Finally, we would like to thank all our existing and future Companists for their trust. We are very excited that, thanks to your help, we will be able to realize our projects step by step.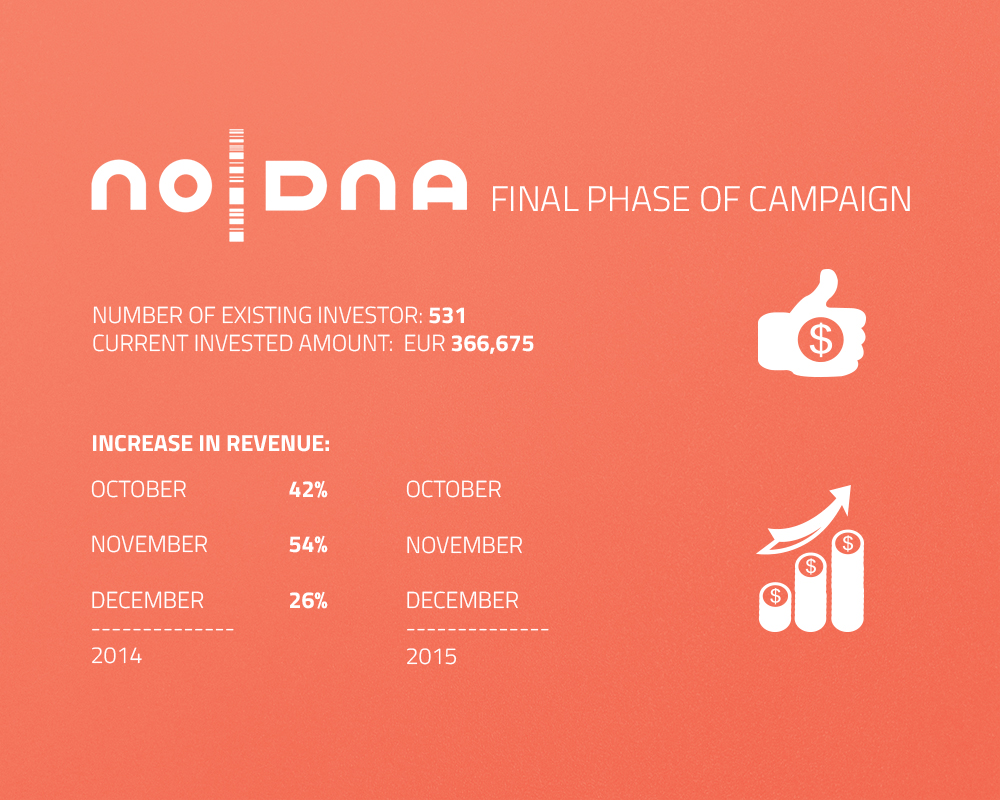 This is your last chance: join the noDNA family!
Best regards from the world of robots
Michael Baumgärtner