Dear Companists,
Last week was again a very exciting one for LUUV: We made considerable progress in terms of the production launch of solidLUUV and completed preparations for the production of one of the product's key components, the grip.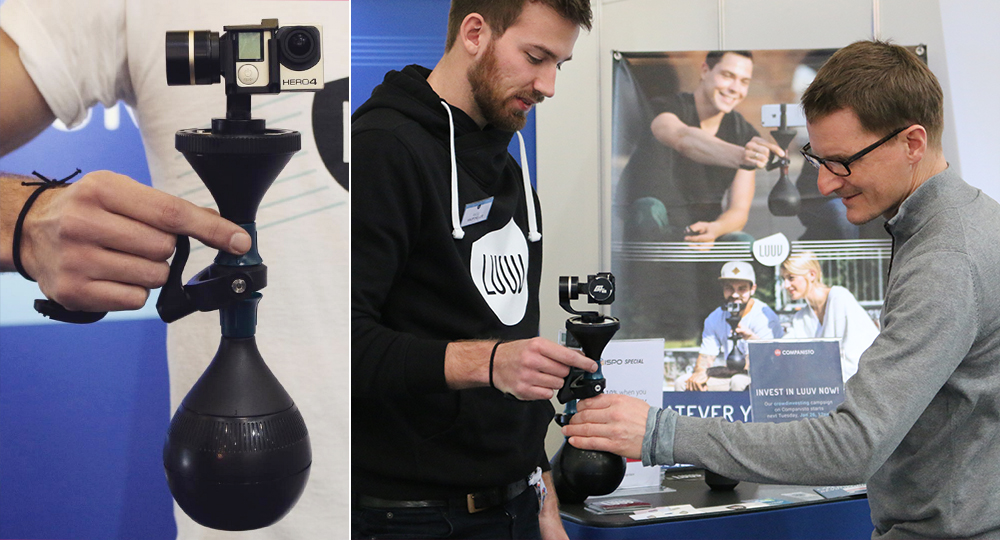 The grip is the control element of solidLUUV, that is, the part where people place their index finger and thumb while filming. The grip's unique structure ensures that a natural tremor of the hand affects neither solidLUUV nor the camera connected to it. Consequently, this component has a major role in one of the key competitive advantages of solidLUUV: its one-handed operation.
We have published additional information on the grip, its development and function, and the general state of production preparations in a production update on our Kickstarter page.

L-R: The evolution of solidLUUV's Grip, over the past two years
At CES in Las Vegas and ISPO in Munich, we had an excellent start of 2016. As a result, we are now in contact with many interesting distributors, retailers, beta testers, testimonial providers, and consumers, and we know there is great potential for exclusive B2B cases. Above all else, however, we are happy about the entirely positive feedback our products have been receiving. This is yet another reason for us to pool our resources for the upcoming start of production.
We also used our public appearances to meet with some of our Kickstarter backers, for instance with freerider and skier Michael Normann, who had the exclusive opportunity to test ultraLUUV himself. We would like to share that moment with you here:
If you are interested in personally trying out our products and meeting our team, please email investor-relations@luuv-stabilizer.com, and we will make an appointment with you in Berlin.
Best regards,
teamLUUV
P.S. You can also find us on Facebook, Twitter, YouTube, Instagram, and Medium.