Dear Companists,
We, the POET team, would like to say thank you! Our campaign was launched on 16 February and by 19 February, we had surpassed our investment threshold of €100,000. We had no idea how things would turn out for us so we are extremely pleased with the start we have got off to! We are particularly excited about all your inquiries and enthusiasm for purchasing our POET sound systems. We will be sending out your discount vouchers soon!
New Sales Partners in Indonesia and the Philippines
In February we signed contracts with sales partners in Indonesia and the Philippines. These partner companies are active in the fields of interior design and art retail and will grant us access to an affluent clientele. Exhibition items will be delivered in March. Below are some pictures of POET sound systems!
4 and 5-Star Hotel Industry Represents an Appealing Market Niche
The industry for 4-star-superior and 5-star hotels is of particular interest to us as it represents a large market niche with a lot of room for potential. We recently sent out our first batch of sound systems and received great feedback along with some photographs.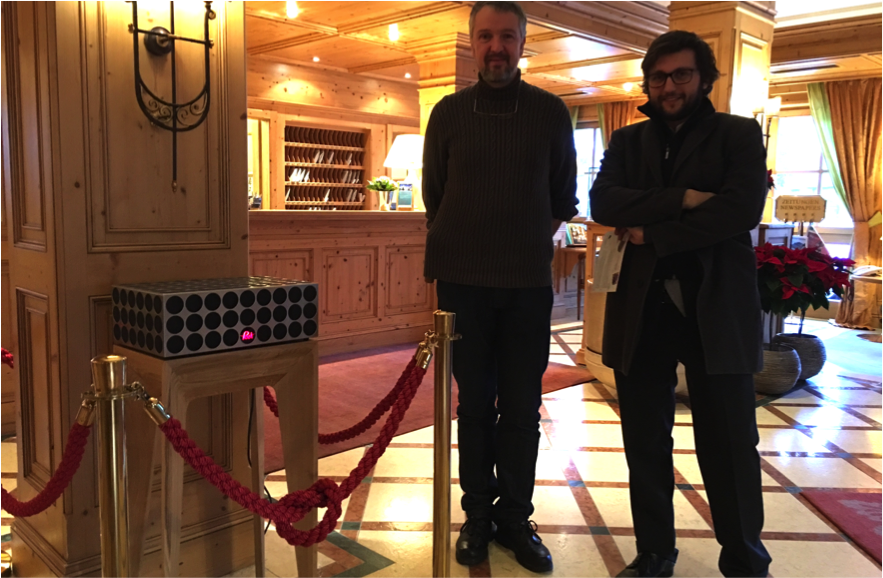 Our pandoretta° with the oak-base in the lobby of the 4-star-superior Hotel Tirolerhof in Zell am See. Mr. Posch senior and junior.
Another pandoretta° is stood in the bar area and 3 poet-one°s will be added to the suites.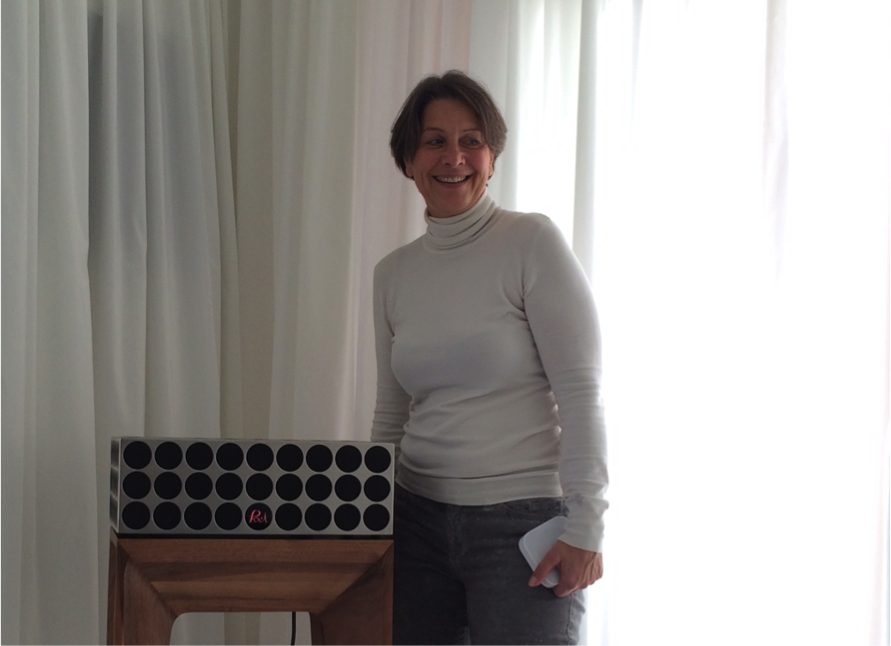 A pandoretta° in the luxury suite at Hideaway, luxury apartments, Hallstatt. Owner Silke Seemann.
poet-one° soon to be added to the other suites.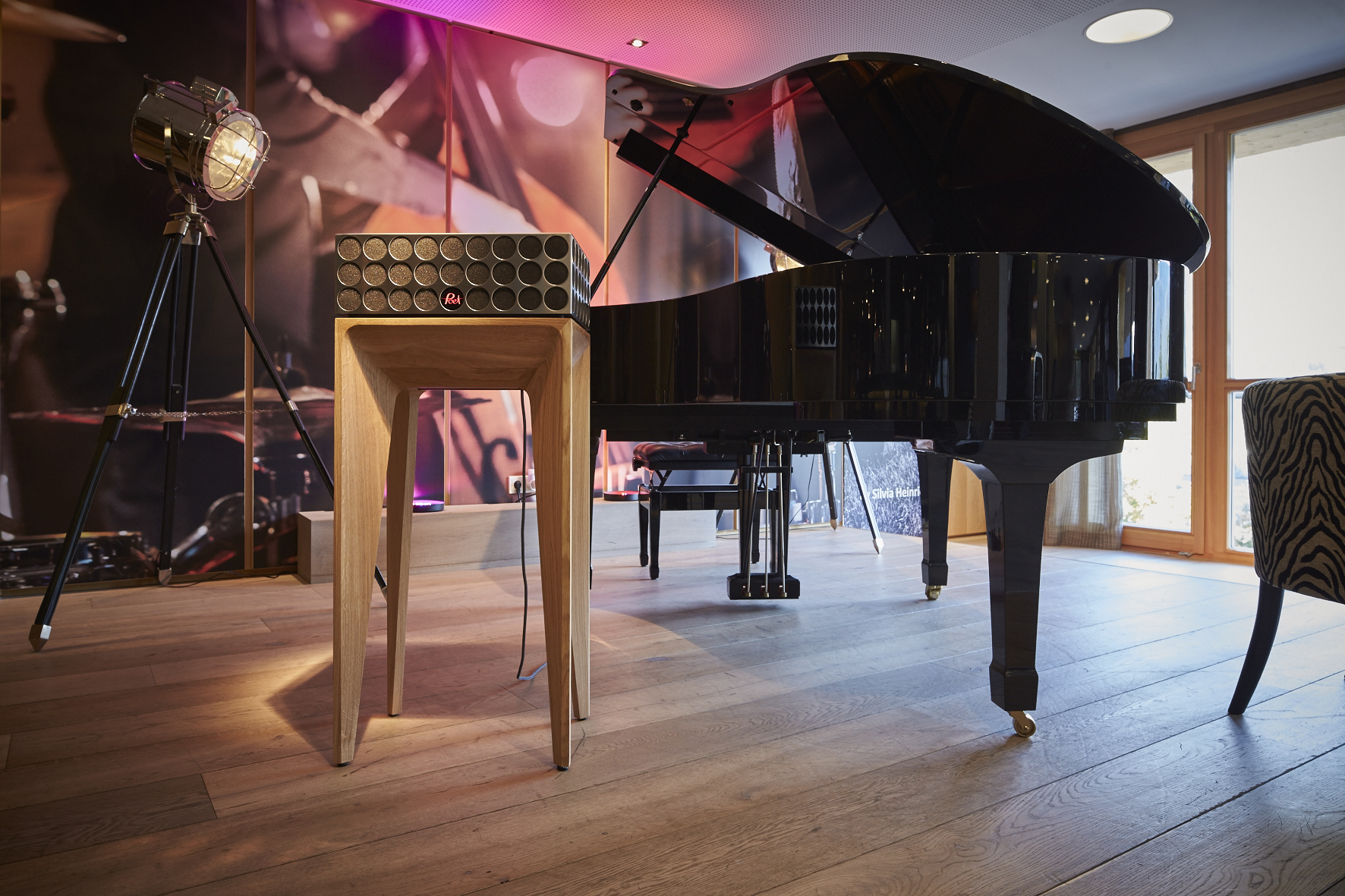 A pandoretta° in the bar area next to the piano at the 4-star Kronthaler Alpine hideaway in Achsensee.
3 poet-one°s for the suites and 1 fonetta° for the bar area coming soon.
Günther Hlebaina, manager and owner of the 4-star Kronthaler Alpine hideaway, told us that people had been showing a lot of interest in the pandoretta°, adding that it has been a great addition to the hotel. Read more about the pandoretta° on their blog.
Throughout the month of February we traveled to other high-end hotels in the Tyrol, Salzburg and Munich to present our products. All the feedback we received was positive and we were then invited to submit our proposal with no other competitors present. Now all there's left to do is keep your fingers crossed!
Our Distributors' Statements
We have compiled and uploaded a video of statements made by our distributors and sales partners:
The Companists
Our Companists have already sent us lots of positive comments:
"[...] I've been using your sound system for about a year and am extremely happy with it. I'm pleased to see you've developed new products [...] good luck with them!!! You're doing a great job! P.S. Whenever I have guests over, they always say how impressed they are by the sound and design [...]"
"Simply brilliant ... a fantastic product ... a great idea ... Stuttgart is looking forward to working with you, good luck"
"Brilliant product! Hurry."
"Amazing design, wishing you the best of luck"
"We are impressed and plan to invest in the Pandoretta. We look forward to the many delightful moments ahead. Good luck with the implementation."
"The design is really fantastic and I think the concept is really interesting too. I am looking forward to our joint success (hopefully) as well as a store being opened in Hamburg.
"Great product. Especially the design. Can't wait to hear what it sounds like. Good luck!"
"May your success be as great as your product of which I am already an extremely happy owner: the pandoretta is amazing!"
"A wonderful product, good luck"
"Great product, keeping my fingers crossed."
We are extremely pleased with all your feedback and look forward to continuing the campaign with you!
Best regards,
The POET team