Dear Companists,

Thank you so much for an outstanding launch to our campaign! After only 3 days, Mornin' Glory achieved the EUR 100,000 investment threshold. We are incredibly pleased to have, on the one hand, won over so many Companists and, on the other hand, to welcome on board so many of our satisfied customers. Thank you for placing your trust in us and our idea!
More than 3500 new customers - February completely outperforms all expectations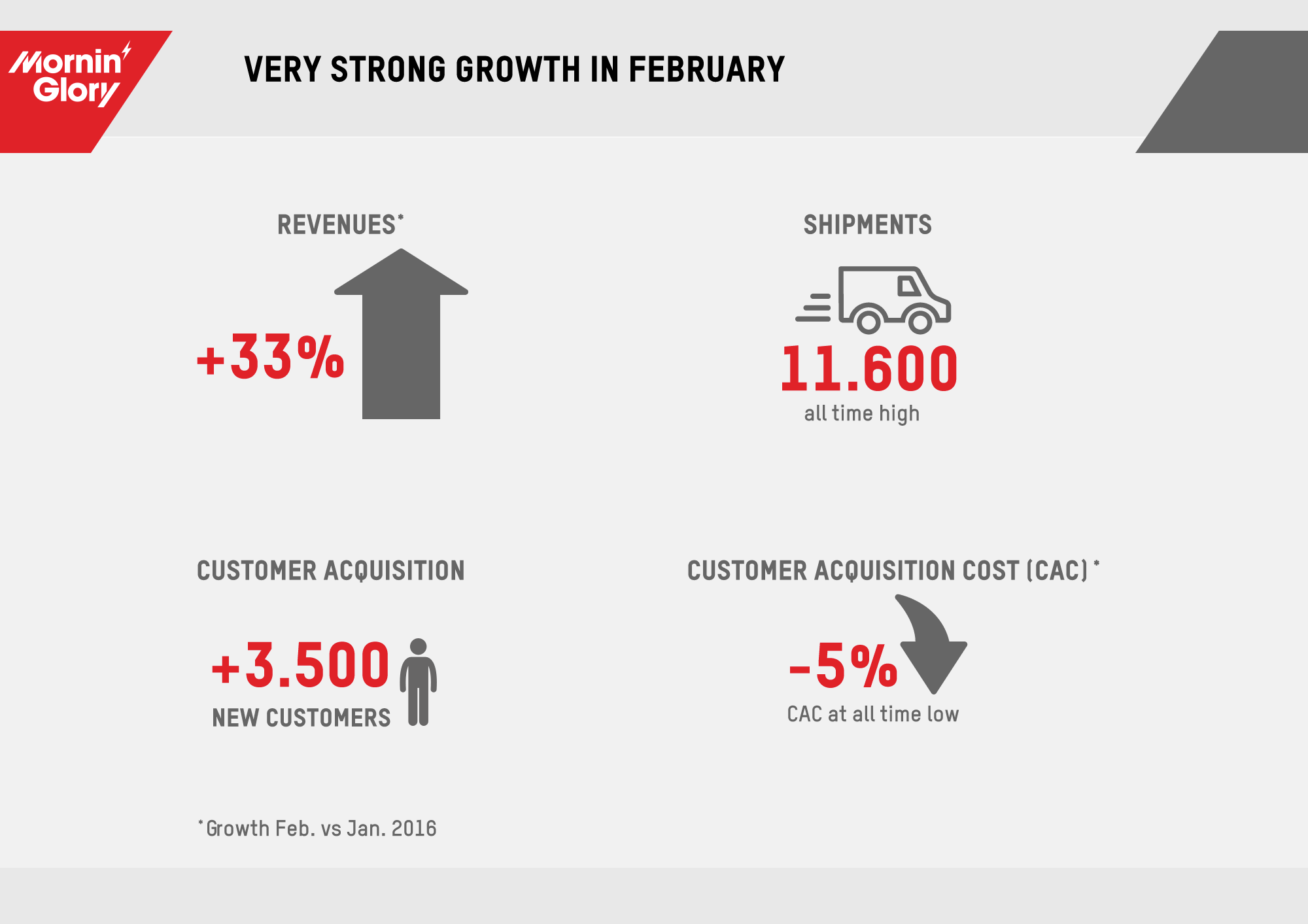 February 2016 was a very good month for Mornin' Glory. We never doubted the success of our development but February was able to surpass any expectations we might have had. Last month, we were able to win over a spectacular 3500 new customers. We are naturally incredibly happy about this development. In particular, we are also very pleased by that fact that we were able to decrease our extremely low customer acquisition costs (CAC) by a further 5%.
The strong growth and the trust of our returning customers are evidenced by more than 11,600 shipments that were sent on their way last month. Revenues increased by more than 30% in February.
We are pleased that our plan did not just work out but was even exceeded. In terms of revenue, we are already more than 10% ahead of schedule. And this is the course we want to continue on. So, one more time: Thank you so much for your support!
Meet the Team - Brief introduction to our colleague Corinna Breitkreutz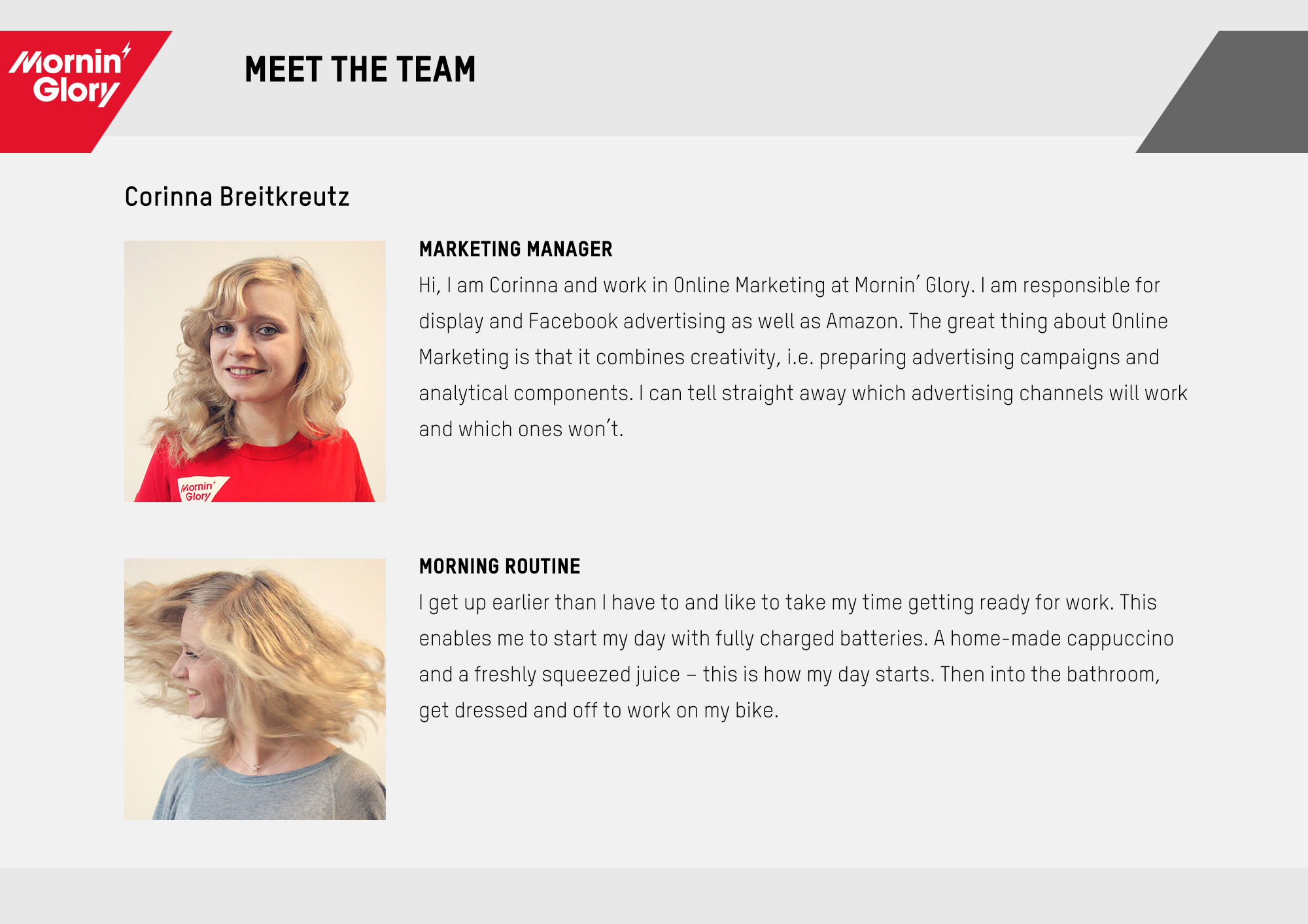 Kind regards
Fabio and Ulli