Dear Companists,
We are extremely pleased about the spectacular launch of our Companisto campaign. You, the Companists, are solely responsible for the current success of the campaign. We would like express our immense gratitude for your trust and all the positive comments!
ameria GmbH presents Virtual Promoter at EuroCIS 2016 trade show
In addition to the preparations for and launch of the campaign, we have been further developing our interactive shop window, the "Virtual Promoter". From 23 to 25 February, we attended the EuroCIS in Düsseldorf and it was a great success; EuroCIS is the largest European trade show for technology in trade (411 exhibitors from 29 countries. At the show, we made many new contacts, met exciting companies and presented a whole range of innovations to our customers. Exchanging content between shop window and smartphone, as well as personalization of offers, is now even simpler.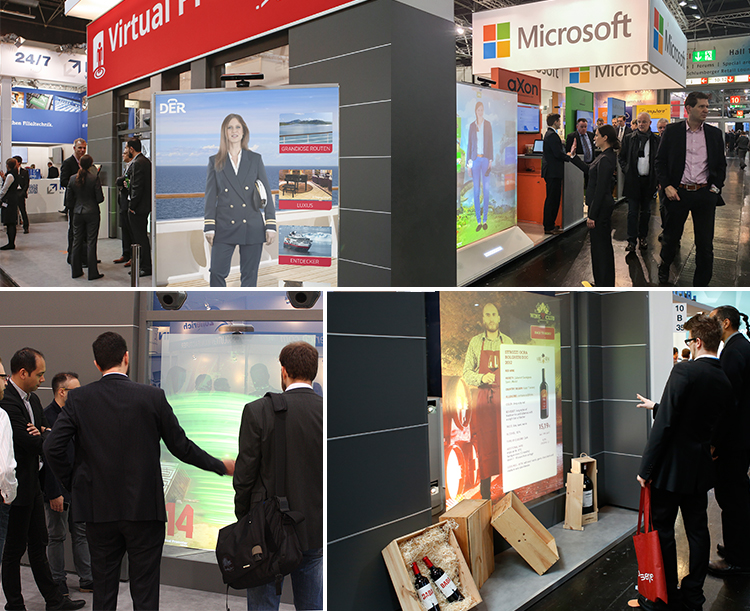 The feedback we received from visitors and customers was consistently positive. We were even able to discuss numerous assignments for the near future. Brand manufacturers, agencies and dealers have now also realized that they have to be able to offer their customers a new type of digital communication in the shop window and in the actual store. The trend toward digitalization of stationary stores that has emerged over the course of the last years has deepened once again. This is also evidenced by the many requests we have received from potential customers who discovered us on Companisto.
Experience the Virtual Promoter
If you would like to experience our Virtual Promoter for yourself, you can now do so in several German towns. Our customer LEGO is promoting its new product line, Nexo Knights, in Galeria Kaufhof stores. We will inform you about additional dates in the next update.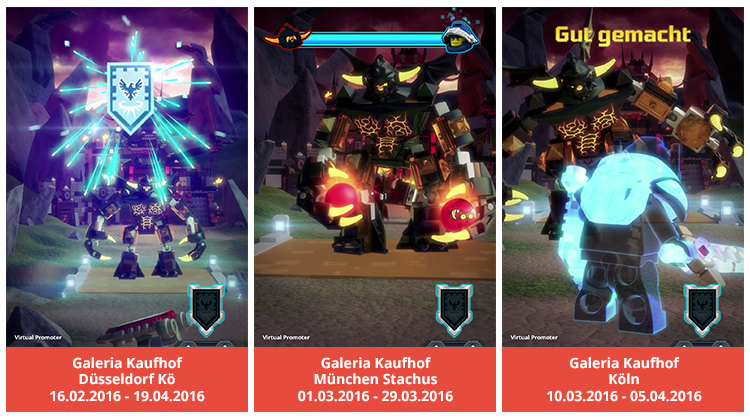 Kind regards,
The ameria team