Dear Companists,
Last week, the German Imaging Association (PIV) published its annual KPIs on the development of the German photo and video market. Conclusion: The LUUV target market is developing faster than expected!
The photo and video market is shaped by innovations in the B2C segment, sales of action cameras and smartphones are continuously increasing, and - most importantly for us - the market for stabilizers is characterized by a significant increase in revenues, resulting in an annual revenue of € 40.8 million, a new five-year high in Germany.*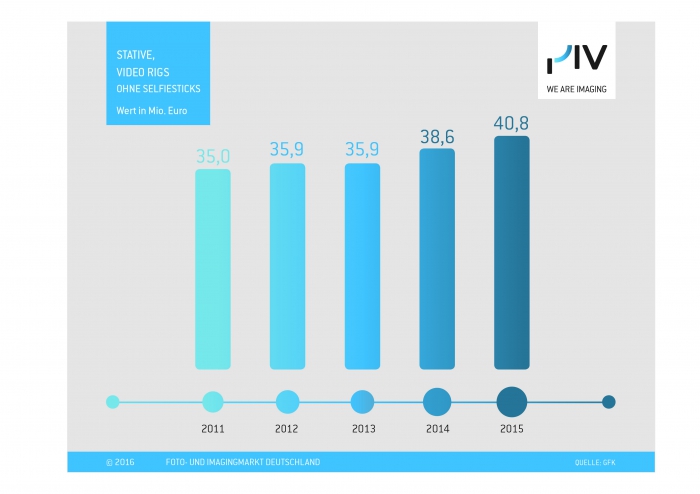 The PIV has predicted further market growth for 2016. This development has led to increased media attention as well as numerous B2B inquiries and pre-orders (see also our last update: LUUV Sees 65-Percent Increase in Pre-orders since Campaign Launch). Thanks to our video stabilizers solidLUUV, autoLUUV and ultraLUUV, we are right on track and offer the perfect products for an increasingly professional amateur film market.
Our current focus remains on first batch production. At the same time, we are consistently gathering feedback and are providing customers and business partners with the opportunity to test our products. One of these testers is Kickstarter supporter Felix from Berlin:
In addition, Tim recently gave the Companisto blog a short interview in which he grants exclusive insights into the day-to-day work of a start-up:
If you are interested in personally trying out our products and meeting our team, please email investor-relations@luuv-stabilizer.com and we will make an appointment with you in Berlin.
Best regards from teamLUUV!
P.S. Find us on Facebook, Twitter, YouTube, Instagram and Medium.
*Note: The figures in this year's study were adjusted for revenue generated through the sales of selfie sticks.