Dear Companists,
Internationalization is one of the key elements of the strategy that ameria has developed to make Virtual Promoter largely successful within the market. In addition to several countries in Asia and the Middle East, the U.S. market is particularly important to us. As early as in 2015, we received much positive feedback on our joint appearance at the largest U.S. retail show, NRF Retail's Big Show, together with Wincor Nixdorf and on several test installations for a client at the East Coast and the West Coast. Now we are focusing on implementing our strategy in a systematic fashion with the help of you, the Companists. We took some important steps in this regard in March.
New York Networks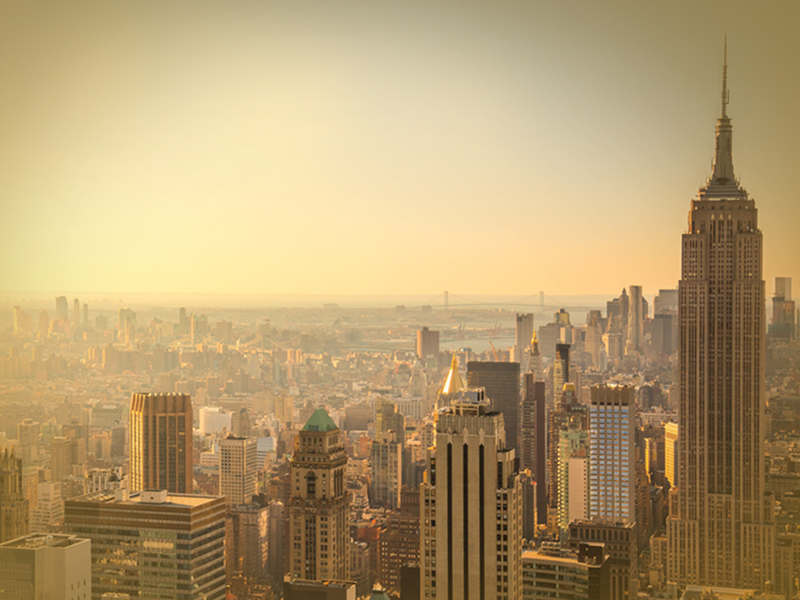 ameria has started looking for a suitable location in New York. Why New York? Most potential customers are situated in New York or at least have important branch offices there; there is a lively technology and investment scene; the entire advertising and marketing industry is concentrated there; and last but not least, there is no place where more innovations in brick-and-mortar retail are tested than in Manhattan. Indeed, stores in Manhattan use new concepts, new technologies, and everything else that is innovative.
In early March, Johannes Tröger, our chief evangelist and head of sales, traveled to New York. Supported by the German American Chamber of Commerce, he got in touch with numerous partners and potential clients and introduced Virtual Promoter to investors. The feedback Johannes received was unanimously positive, and people estimated the technology's potential within the U.S. market to be great. Moreover, many companies were interested in collaborating with ameria. There do not seem to be any rival products to our lively and interactive shop window within the U.S. market either. During our trip to the U.S., we also talked to U.S. start-ups and German companies who have expanded to the U.S. already.
Finally, Johannes also got in touch with the first promising client in the U.S. This client, one of the major American candy producers, is actively searching for better ways of positioning its brands and products in retail stores.
ameria at South by Southwest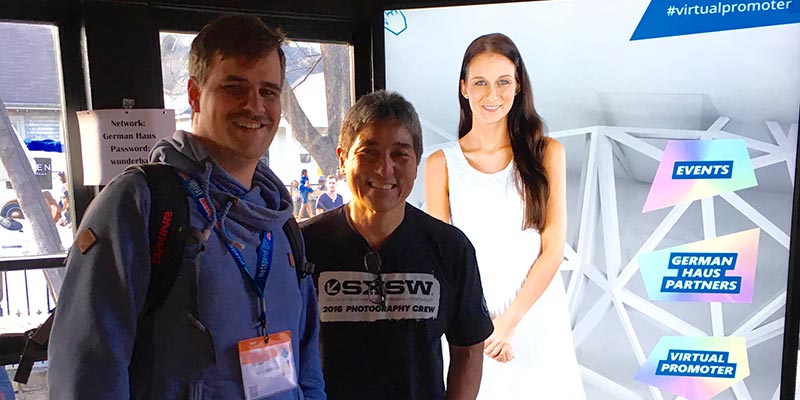 For almost 30 years, tens of thousands of visitors have traveled to Austin, Texas every year to experience the latest trends in music, film, and interactive media at South by Southwest festival. The festival is accompanied by exhibitions, conferences, and panel discussions, and even President Barack Obama came to visit the festival. In 2016, we attended South by Southwest for the first time, and we were represented at the festival by Philipp Hoffmann, one of our most experienced project managers and creative minds. Virtual Promoter was part of the German House in Austin, where German and international festival guests got in touch with one another. The feedback we received from visitors can easily be summarized with a quote by Guy Kawasaki, Apple's legendary first evangelist turned investor: "It's great!"
Best regards,
The ameria team