Dear Companists,
Hundemaxx has chosen its new corporate identity! As an exclusive offer for Companists, we will provide you with a first glimpse of our new corporate design here.
Why does Hundemaxx need a new brand image?
We spoke at length with media designers, communication designers, employees and customers. In the course of these discussions, we realized that our former brand image did not properly transport the specific Hundemaxx philosophy, and that we were being perceived differently that intended. The harsh colors (red and black) in combination with the suffix "maxx" were more reminiscent of a price aggressive discounter than of a specialist retailer with high standards in terms of consultation, range and quality. At times, this created a sort of psychological barrier for customers who thought that we were "just another discounter" in the neighborhood.
Our previous orientation and former claim "Megastore for dogs, cats and other pets" are also no longer suitable. Our core competence is simply dogs. The pets market has changed over the course of the past years: more shops specializing in rodents and fishkeeping have opened that we do not want to compete with, which is why we closed the unprofitable divisions rodents, birds, herpetoculture and fishkeeping. True to the adage: You have to deliver what you promise. For these reasons, we considered it very important to make changes to our image prior to laying the foundations for expansion.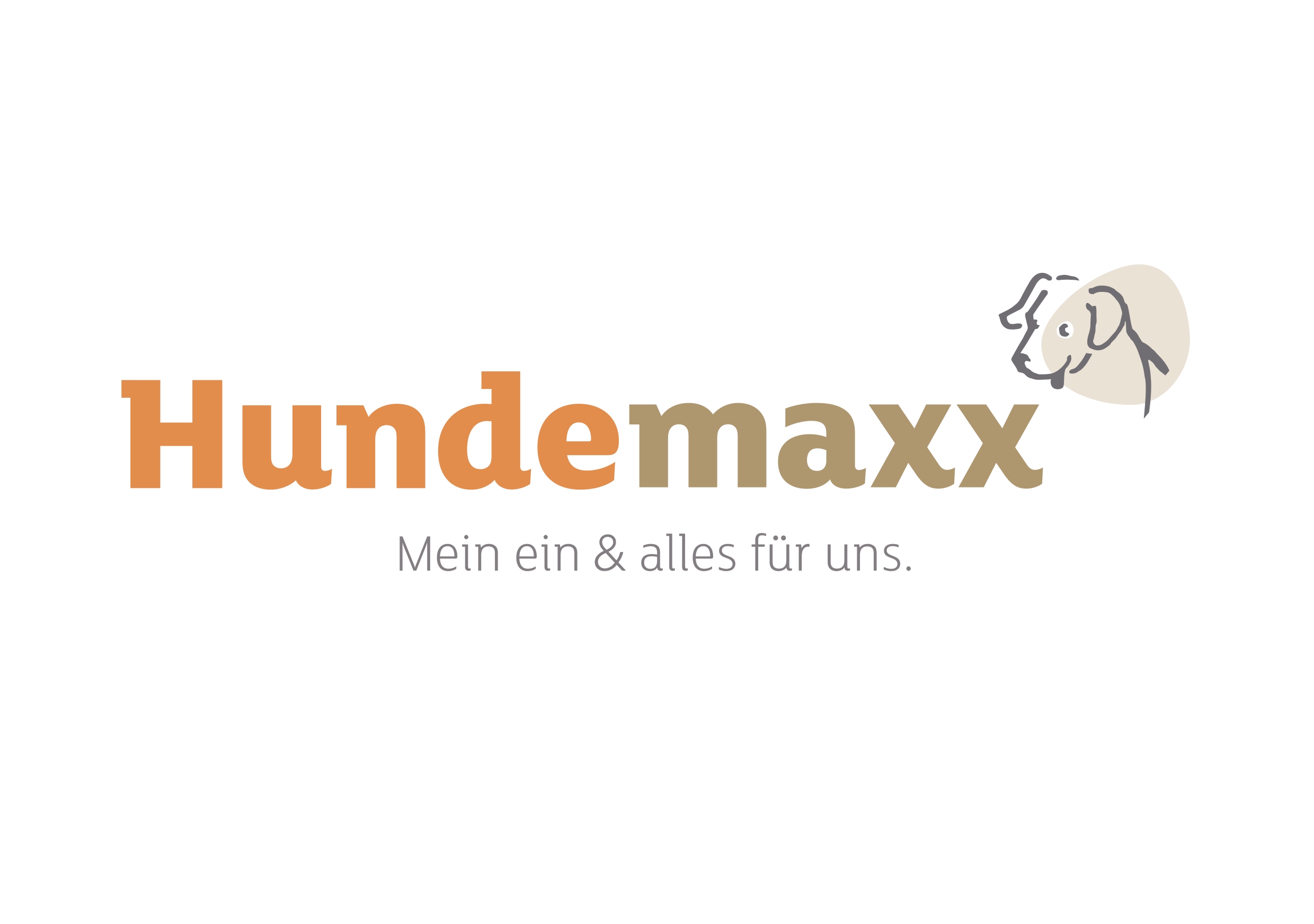 We now employ softer, warmer and friendlier colors and use all natural tones. Our new focus is primarily on the word 'Hunde' (dogs). Our new claim radiates emotions. The claim needs to be read twice before it is understood - which was absolutely our intention.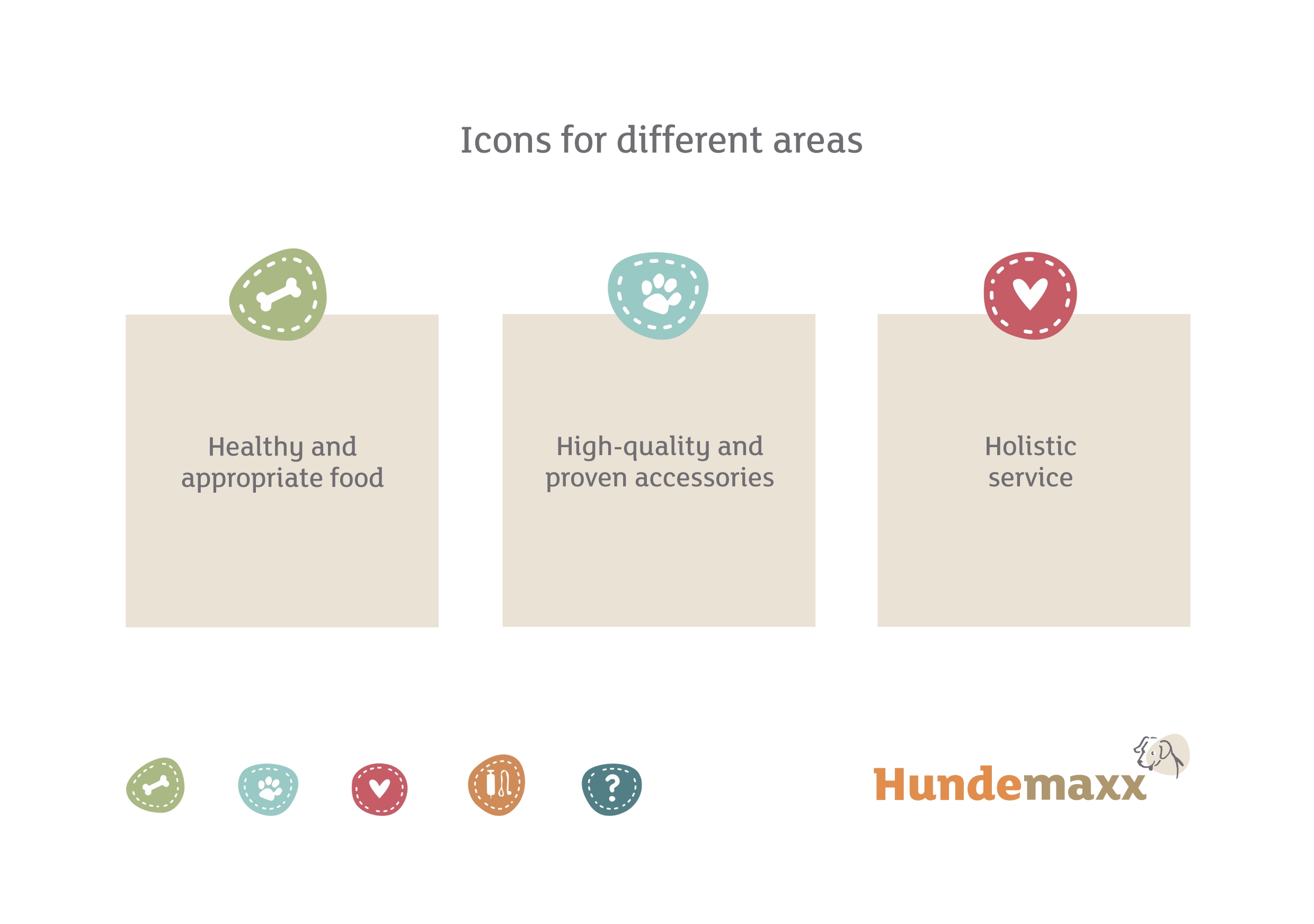 These icons are not yet final or complete. We intend to use icons for improved customer orientation in the future.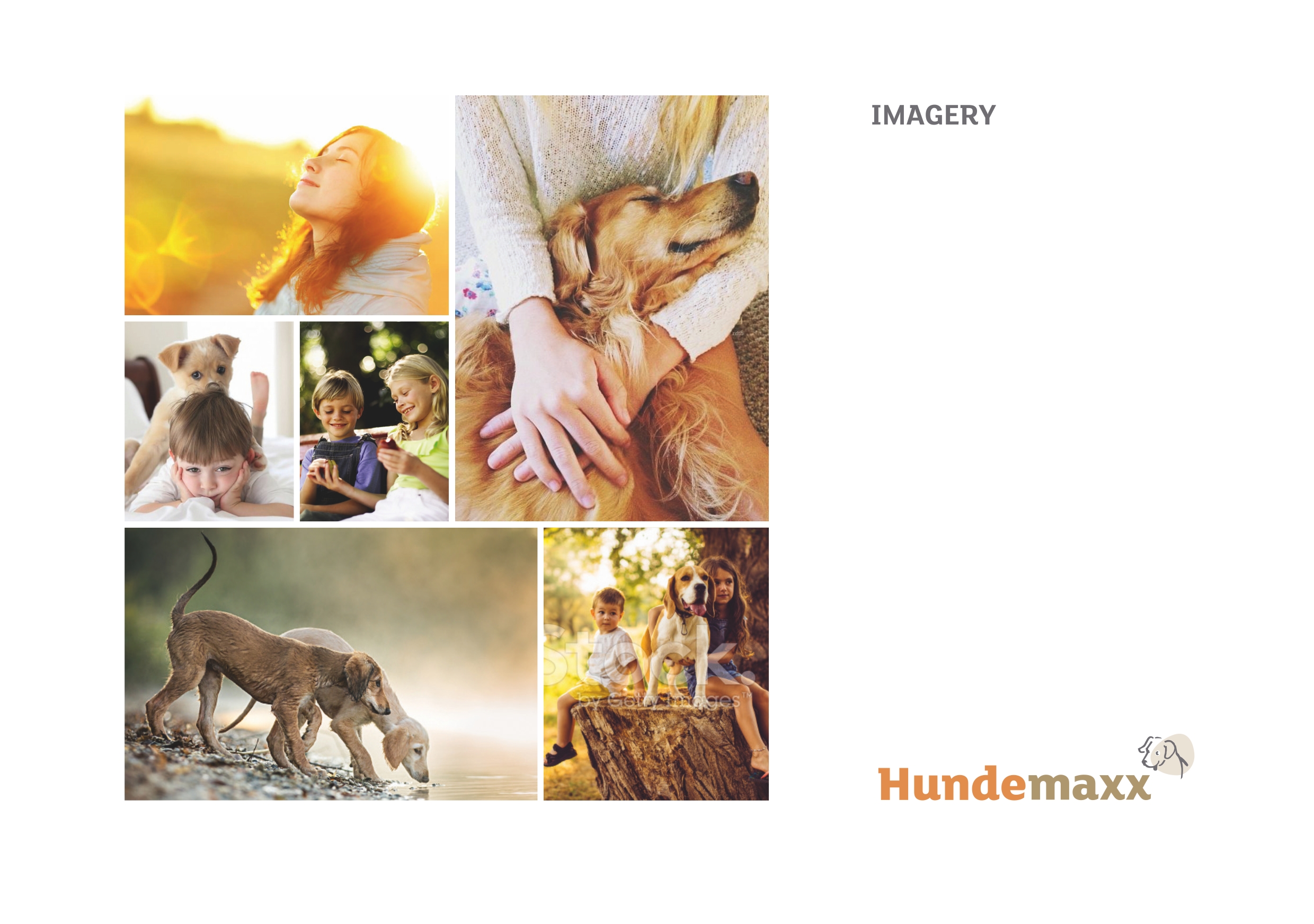 Our new imagery

Tonality
The color spectrum ranges from bright yellows to darker greens and browns. Generally speaking, we will be using warm and cream tones.
Images
The images are all from the Hundemaxx world and show happy and relaxed people with their favorite pets. The images may be shot indoors as well as outdoors. The mood is very bright. The dog image is also available as a complete picture for specific surfaces. This version, for example, will be used on our new shopping bags.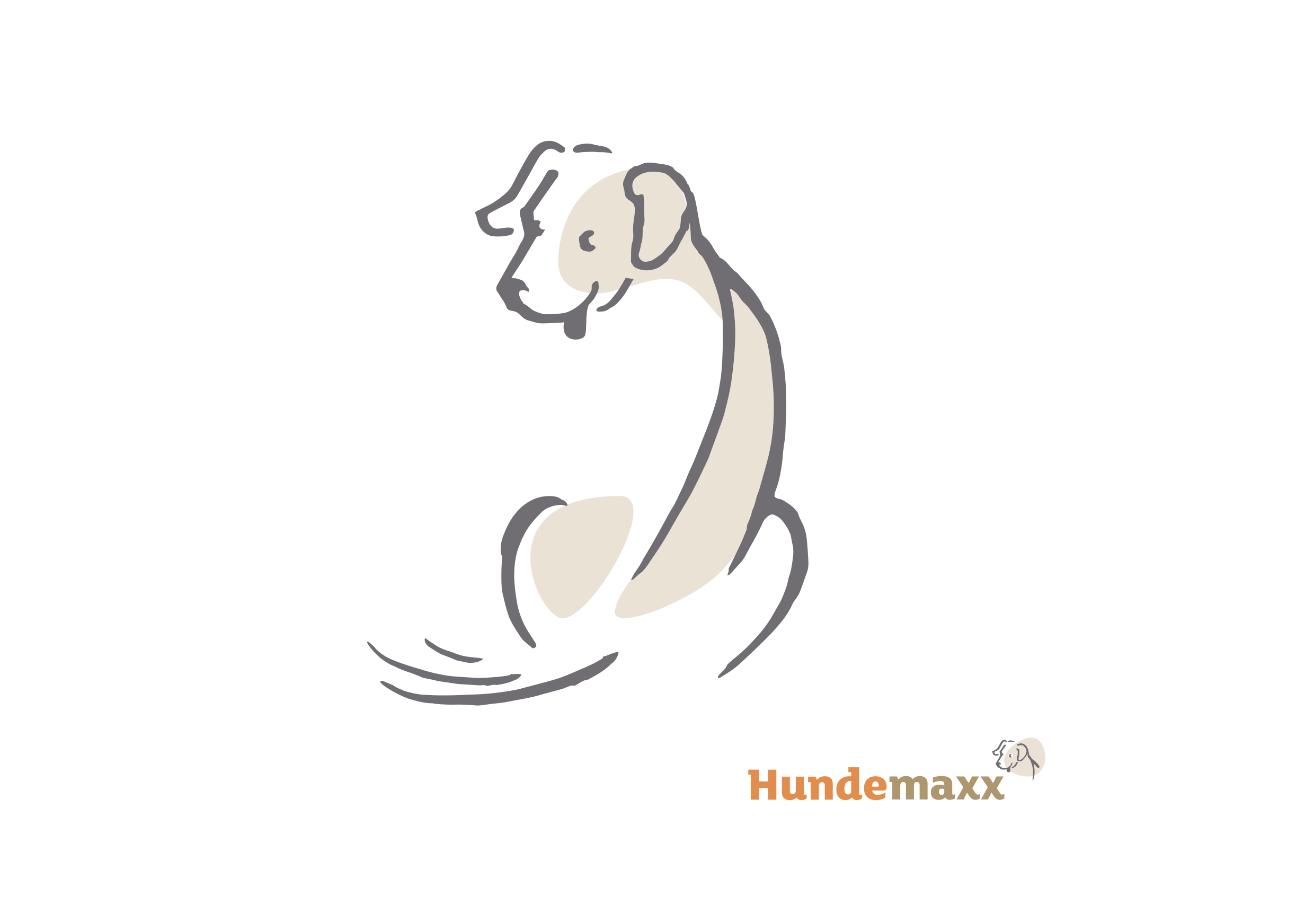 And Katzemaxx?
Katzemaxx will receive its own logo modelled on the Hundemaxx logo. Naturally, we will replace the dog picture with a drawing of a cat. We will also use some other colors. In the future, we will advertise Hundemaxx and Katzemaxx separately. This approach will enable us to specifically address the various target groups and highlight our competences in the respective areas more clearly.
Best regards,
Your Hundemaxx team