Dear Companists,
On Saturday, 14 May, ameria opened its doors to numerous guests, and these guests were able to meet our team and try out Virtual Promoter themselves. Our guests on that day included both Companists living in the region and our neighbors from Heidelberg. We would like to thank all guests for the many interesting conversations, for the great ideas, and for the support from the region, from the rest of Germany, and from abroad.
As there are many Companists and other people who want to experience Virtual Promoter themselves but did not have time last Saturday, these people will be able to try out Virtual Promoter until 30 June 2016:
From 23 May through 30 June, you can experience Virtual Promoter at our office in Heidelberg-Neuenheim. Between 9 a.m. and 6 p.m. during this period, people interested in ameria and investors are welcome to visit us. We ask you to please sign up by emailing investor-relations@ameria.de two days prior to the intended date of your visit.
On 11 June, you can visit our office during our second open house in Heidelberg.
On 25 June, we will host our third open house during our campaign's final stage.
We will soon provide you with more details on the above events.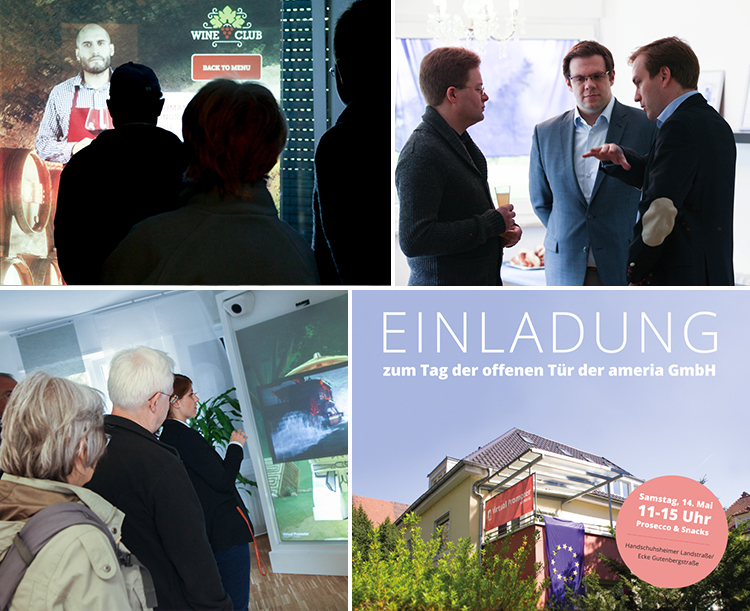 The investments we have received thus far have also shown that there is widespread enthusiasm about Virtual Promoter. In fact, total investments since March 2016 have exceeded €1.25 million. In addition to your excellent support, we have been supported by a number of private investors and by Mittelständische Beteiligungsgesellschaft.


Investment Update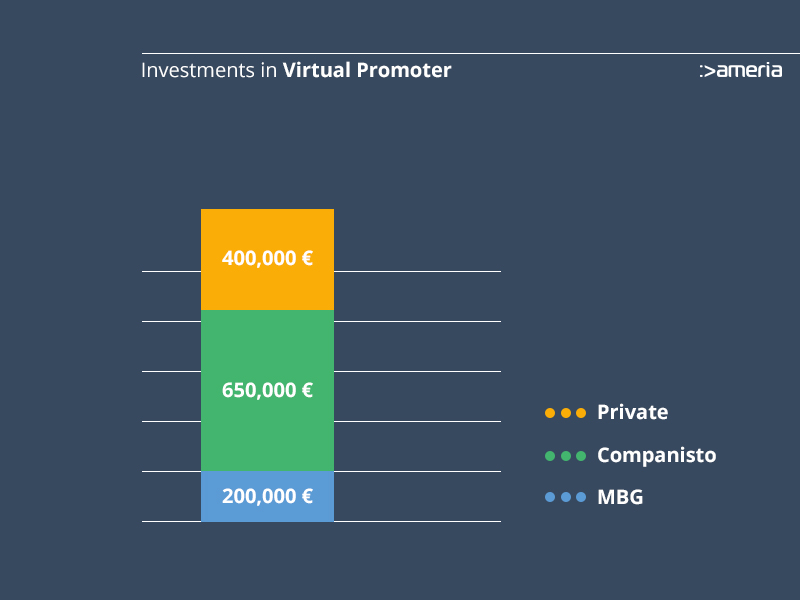 You, our dear Companists, have invested an impressive amount of more than €650,000 in ameria so far, thus supporting Virtual Promoter, our lively and interactive shop window. We would like to thank you very much for your investment and look forward to taking the next steps toward our common goals. As announced in several updates before, we have also attracted the interest of a number of private investors because of our campaign and the publicity we have been receiving. As of now, we have received total investments of €384,000 from these investors. Moreover, Mittelständische Beteiligungsgesellschaft (MBG) paid out another instalment of €200,000 to us when we reached the agreed revenue threshold.

Thank you very much for your confidence in ameria!
Best regards,
The ameria team