Dear Companists,
We have now reached the final stage of our Companisto campaign, which ends in 2 weeks. We would like to thank our 283 investors (as of 1 June) very much for the €154,370 they have invested, and we look forward to a successful final campaign stage.
Apart from that, our company has also been developing positively. In the first two months of Q2 (April and May), monthly revenues increased by almost 100 % on average compared to Q1, coming in at a combined total of €50,000. In other words, revenues have already grown by 24 % compared to Q1.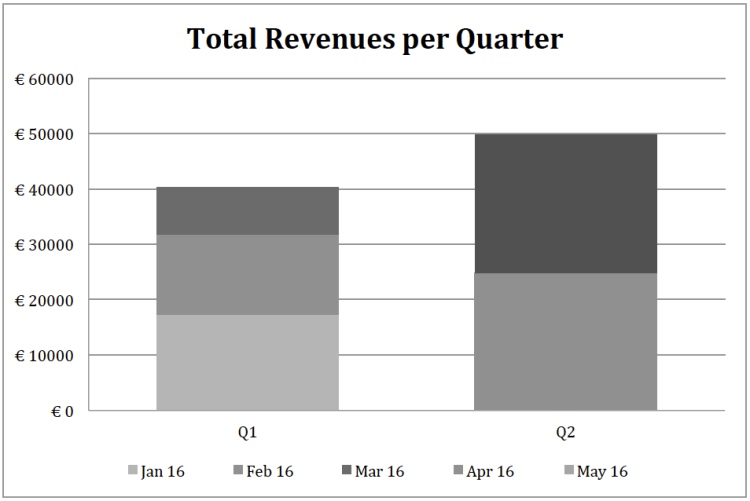 3rd Anniversary of Market Launch
During this final stage of our Companisto campaign, we are also celebrating the third anniversary of the pandoretta's market launch and the 500th sound system order. Because of this anniversary, we have prepared a special package consisting of attractive offers for Companists.
Our new customer, 5-star design hotel Mandala in Berlin, is supporting our anniversary celebrations. In fact, we have signed a partner agreement with Mandala, whose partners include renowned companies such as Porsche.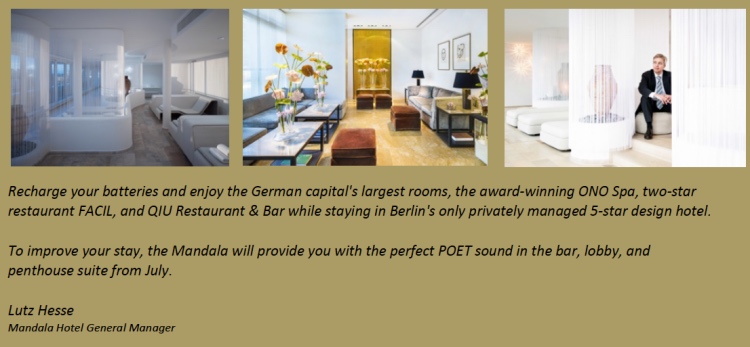 Finally, we also have equally attractive anniversary offers for our customers and potential customers:

For details on all of the offers, please refer to www.poetaudio.com. Just order our products online or through email. Of course, you may return all products within 14 days.
Best regards from Austria,
Markus Platzer
POET Audio CEO