Dear Companists,
Not all people want to purchase a subscription immediately. Even though there are no obligations at Mornin' Glory, many customers prefer to test our product before they start a subscription. This is particularly true in prudent Germany.
As we have nothing to hide and firmly believe in our products, we gladly provide customers with the opportunity to test these products. In fact, our blade subscription can be adapted to customers' needs in many ways, for customers may easily change the blade type and delivery frequency. Moreover, there is no minimum order volume.
To make it as easy as possible for testers to switch to the blade subscription, we rely on cross-media marketing campaigns that clearly show our customers the advantages of a subscription. These campaigns have been very successful so far (as mentioned in previous updates, our service provider Optivo gladly uses our company as a case study).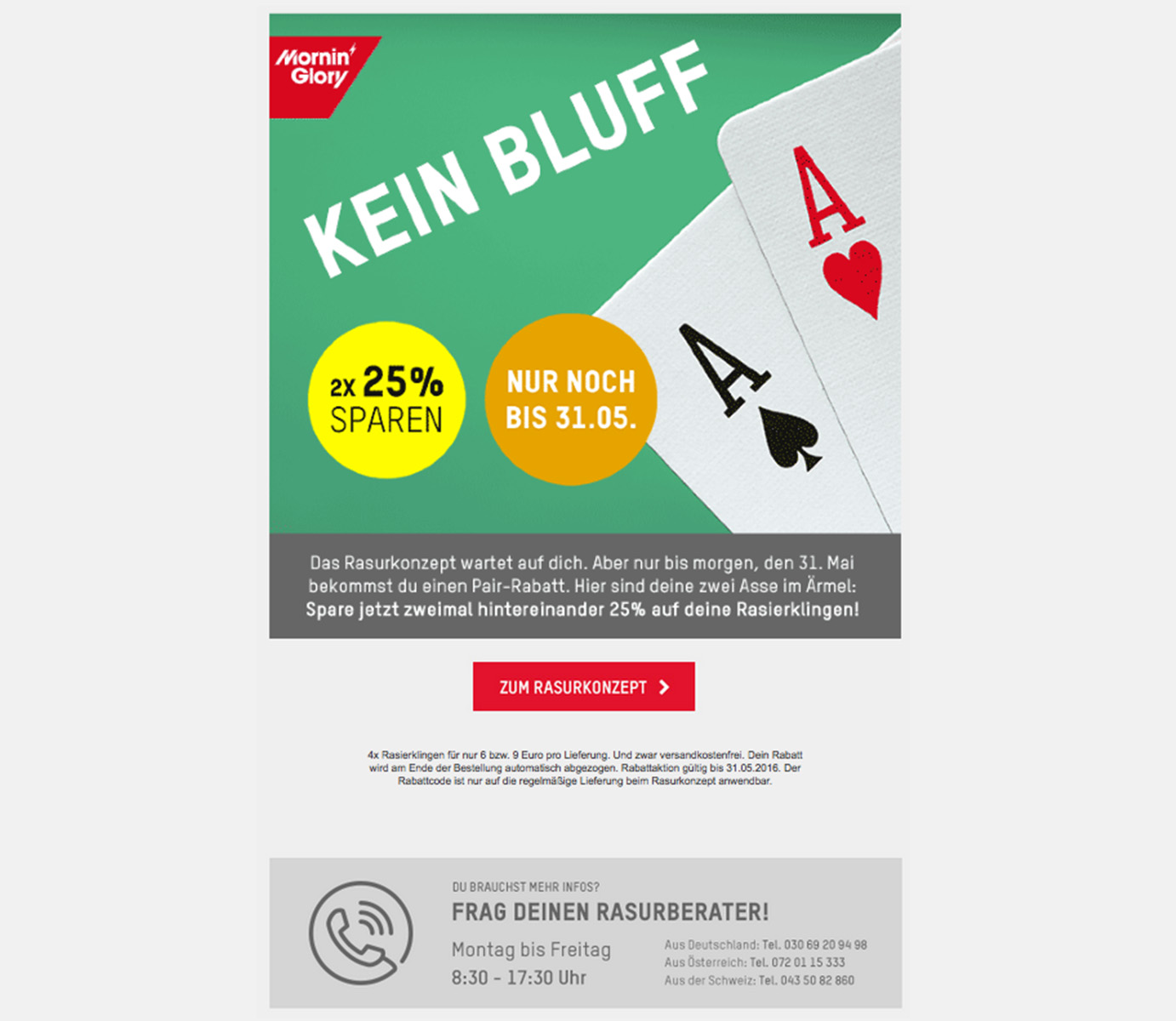 During this quarter, Mornin' Glory has been developing even more positively than before. Indeed, two special newsletter campaigns, supported by in-shop activities and social-media ads, have helped us increase the number of new subscribers significantly. More specifically, our campaigns in May 2016 have attracted 38 % more new subscribers than in April (and 52 % more than in May 2015).
At the end of May, the number of subscribers exceeded our target by 10 %, and we are already looking forward to June, which we expect to make the current quarter the best one in Mornin' Glory's history.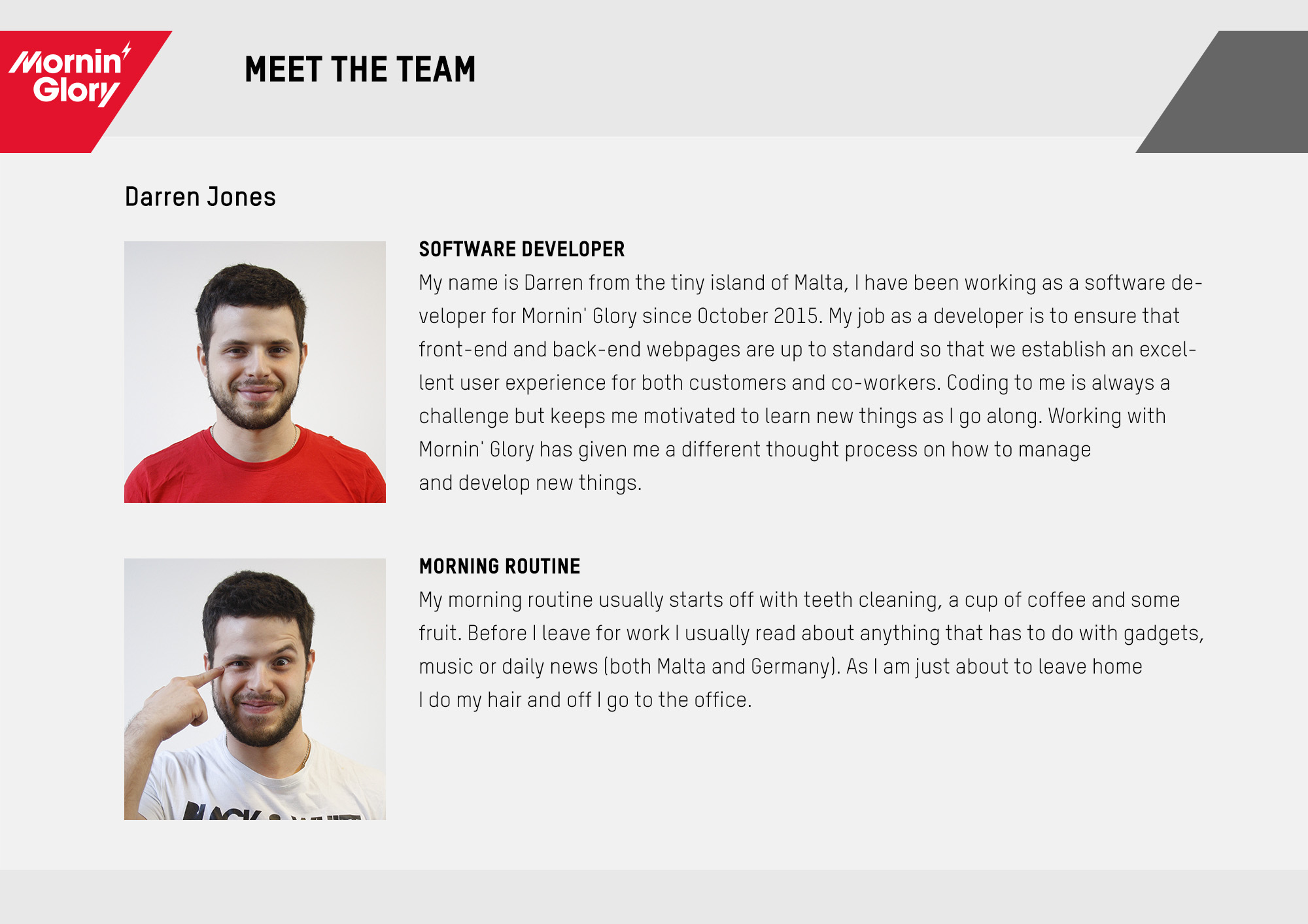 Best regards,
Fabio & Ulli