Dear Companists,
Events are coming thick and fast at ameria! We're very pleased with the latest developments in connection with Virtual Promoter. Read on for details:
1. Large new order
We have succeeded in winning a major new account! Soon, our Virtual Promoter will be featured in stores of one of Germany's largest food retailers.
2. Installation sold by a German ameria partner
One of our German partners, i42 (http://www.i42.de/), has sold a Virtual Promoter installation together with an app. The buyer plans to use Virtual Promoter both at its headquarters and at trade shows. The fact that i42 used VIP Composer, our tool for developing content for Virtual Promoter, to create and design the application is also gratifying.
3. New investors
Since our last investment update on 31 May, we have received additional pledges for more than €100,000 from private investors. Thanks to you Companists and to all the private investors, we are steadily getting closer to our goal of launching Virtual Promoter internationally and continuing to develop and enhance it.
4. New Virtual Promoter app goes live in Berlin
A new app can now be witnessed in action in the concept store of DER Reisebüro at "The Q." shopping mall in Berlin (Friedrichstraße 67-70, 10117 Berlin). Jana – the name given to the Virtual Promoter in the travel agency's display window – has been successfully upgraded and went live with the new app this week.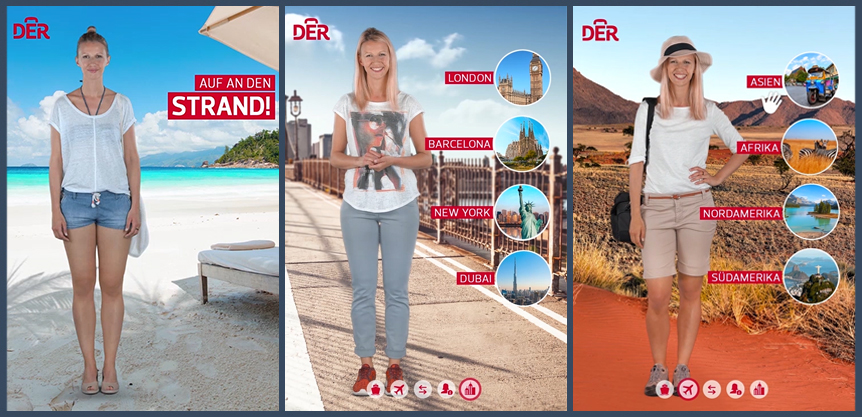 We're fast approaching the conclusion of our Companisto campaign on 1 July 2016. In the upcoming updates, we will go into more detail about these and other news items. We're proud of our achievements so far and delighted to share them with you. Stay tuned for more!
Best wishes,
The ameria team