Dear Companists,
Two weeks ago, we were invited to the award ceremony of the German Prize for Business Communication 2016 (DPWK) as one of the three finalists. Following a 90 second pitch, the winner for this special award was chosen by 500 people from the German-speaking communication industry. We are extremely proud to announce that we won the "Goldene Funke" 2016!
"The special award was given to start-ups for excellent communication and innovative and sustainable entrepreneurship." We now belong to the winners of this prize alongside the ING-DiBa, the BVG and Still.
Find out more about the prize and the finalists on the year book page of the DPWK.
How much science goes into a wallet?
During the Long Night of The Sciences, you had the chance to meet us and get to know all about the technology behind poqit. A large number of visitors took the opportunity to do so and left us with lots of positive feedback. By means of a presentation, we were able to show you how much research goes into our product and how our designing process works at poqit.berlin. We didn't only impress our visitors, but radioeins also wanted to hear more about poqit.berlin. We were then faced with the task of answering the presenter's tricky questions. Here you can listen to the full interview...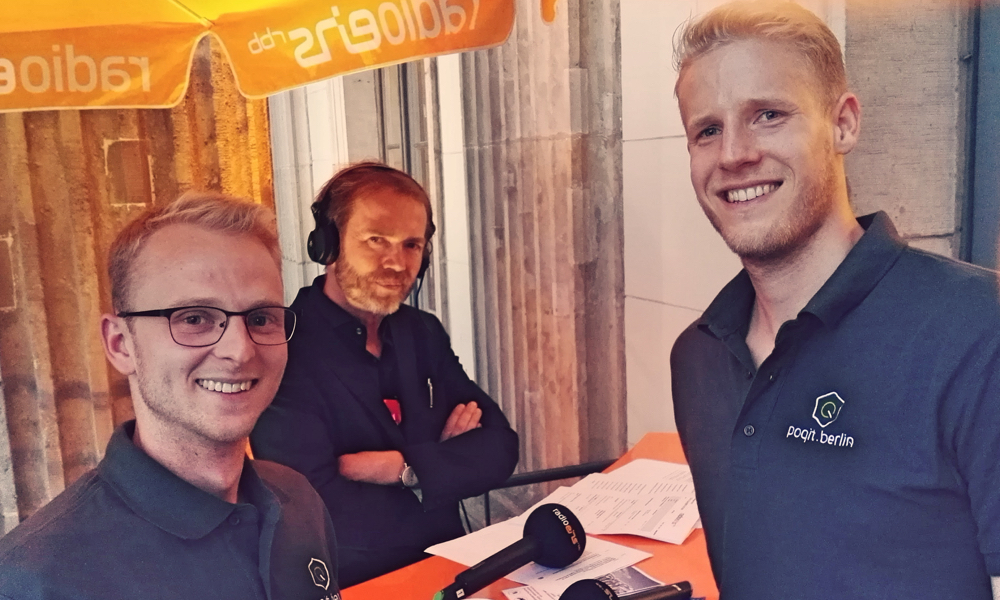 What's next?
We are getting closer and closer to the Companisto investment threshold! Continue to support us and spread the word by sharing our posts throughout all your networks. Visit us on Facebook, Twitter and Instagram and tell people about our idea and campagne.
In our next update, we will provide you with more details on our patent application. We have quite a bit of news related to this topic - details soon to follow.
Best regards,
The poqit.berlin team