Dear Companists,
It's done! Our hard work has paid off. Together with our team of patent lawyers, we have prepared a total of 34 pages of patent text and 20 pages of figures. As a result, we have submitted as many as 19 patent claims to the German Patent and Trade Mark Office (DPMA), where they will be evaluated.
Among other things, our claims are related to the following aspects:
Bidirectional and wireless energy transmission within a transport and storage device for personal belongings. Such a device can be e.g. a wallet, a handbag, a notebook bag, a cell phone case or a backpack
Numerous variations in terms of the coils required for energy transmission (i.e., their position, number, and shape)
Shielding of credit cards through a special foil (meant to protect cards from hacker attacks and accidental deletion of data)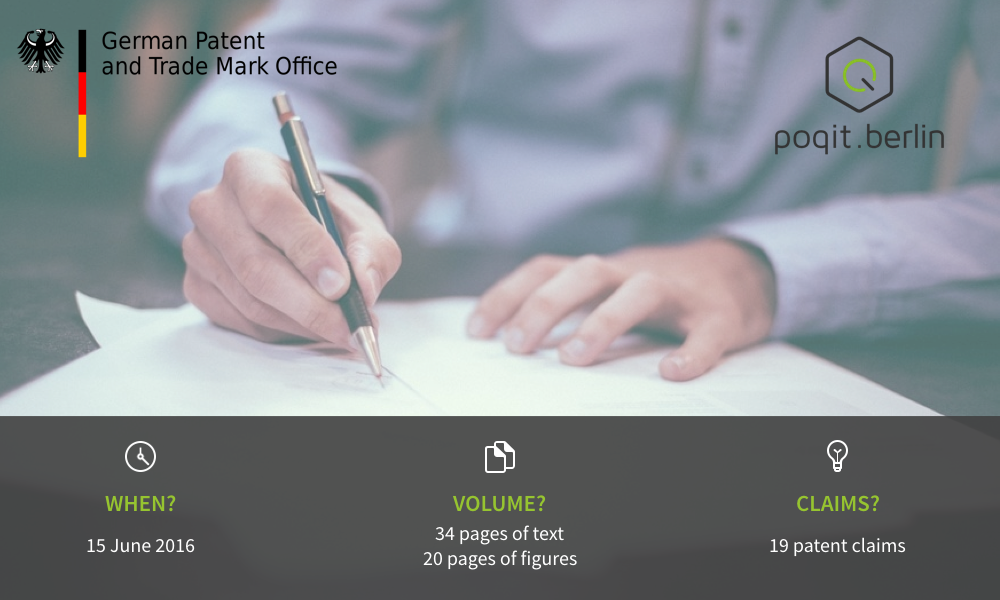 Successful Trademark Registration
Moreover, the European Union Intellectual Property Office has conferred trademark protection to our EU trade mark last week. Consequently, we have taken a major step toward establishing poqit.berlin as a brand that combines technology and design.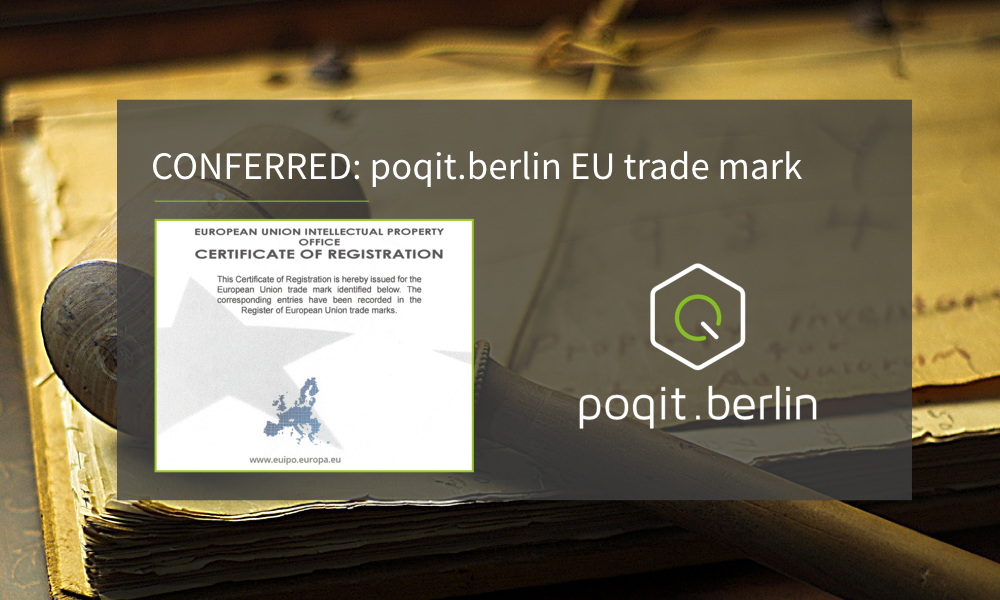 Final Campaign Stage
We are now fast approaching the end of our equity crowdfunding campaign on Companisto. Thanks to all Companists who have supported us thus far! To make the final campaign stage as successful as possible, we still need your help. Please activate your contacts and share our posts in all social networks. You can find us on Facebook, Twitter, and Instagram, so please tell people about our idea and our campaign.
Best regards,
The poqit.berlin team