Dear Companists,

German municipalities cover the housing cost of households receiving social security payments, which include these households' utilities. There are approx. 300,000 such households in Berlin and approx. 2.3 million throughout Germany.
Consequently, MINEKO has been approaching local authorities in Berlin for some months, trying to agree with them on a partnership for the analysis of utility bills. After our meeting with Berlin mayor Michael Müller on 27 May 2016, we have had several other meetings with decision-makers at local authorities.
In this context, it is particularly interesting that local authorities do not normally analyze the content of utility bills of households receiving social security payments. Consequently, authorities are aware that they could save money on utility bills if they did so.
Now the first Berlin district wants to determine the exact potential savings on utility bills through a test run jointly by the district's social security office and MINEKO. We are really excited about this pledge, especially because the office's director has also promised a permanent partnership with MINEKO. The test will take place as early as in Q3 2016.
MINEKO with strong development
MINEKO is also developing very positively in the B2C segment. In fact, uploads have been increasing continuously since March, growing by 200 % from March through June.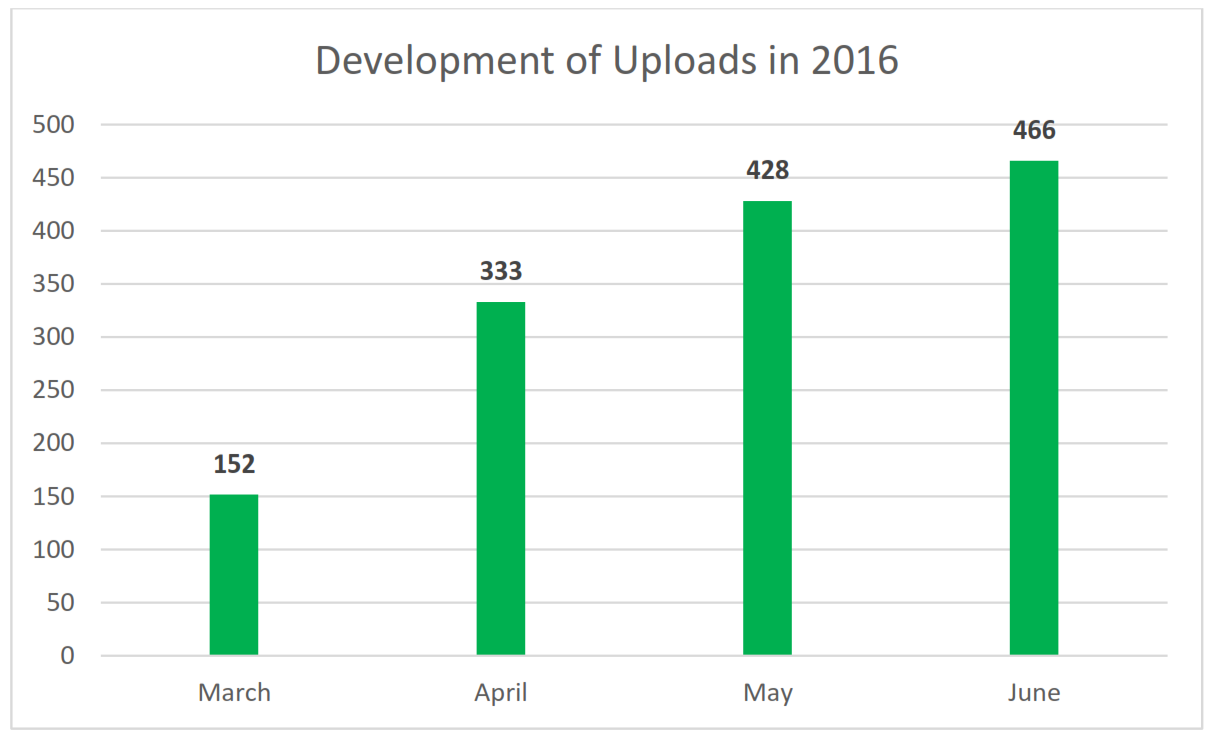 Stay tuned for our next updates! For the latest information, please visit us on Facebook, LinkedIn, and XING.
Best regards,
The MINEKO team