Dear Companists,
Today, we are providing you with an intermediate update.
Over the past few weeks, our primary focus was on the Android version of our Cringle app, and we worked hard on ASO (app-store optimization) of our app and talked to the UI-UX team at Google Play. Together, we have implemented the tips and design-related suggestions of the Google team and have created a much nicer presentation of Cringle.
Material Design and New Cringle Presentation in the Google Play Store
As we are an app provider, ASO is almost as important to us as a high-quality app. Apart from a gripping description of Cringle and a brief overview of the features, images and ratings play a major role.
Our art director Özge has looked at various app presentations in the Play Store and compared them to one another. What is the latest trend? Where is development leading? What distinguishes successful app presentations from less successful ones? Özge has used the insights she has gained to create Cringle's new graphic presentation.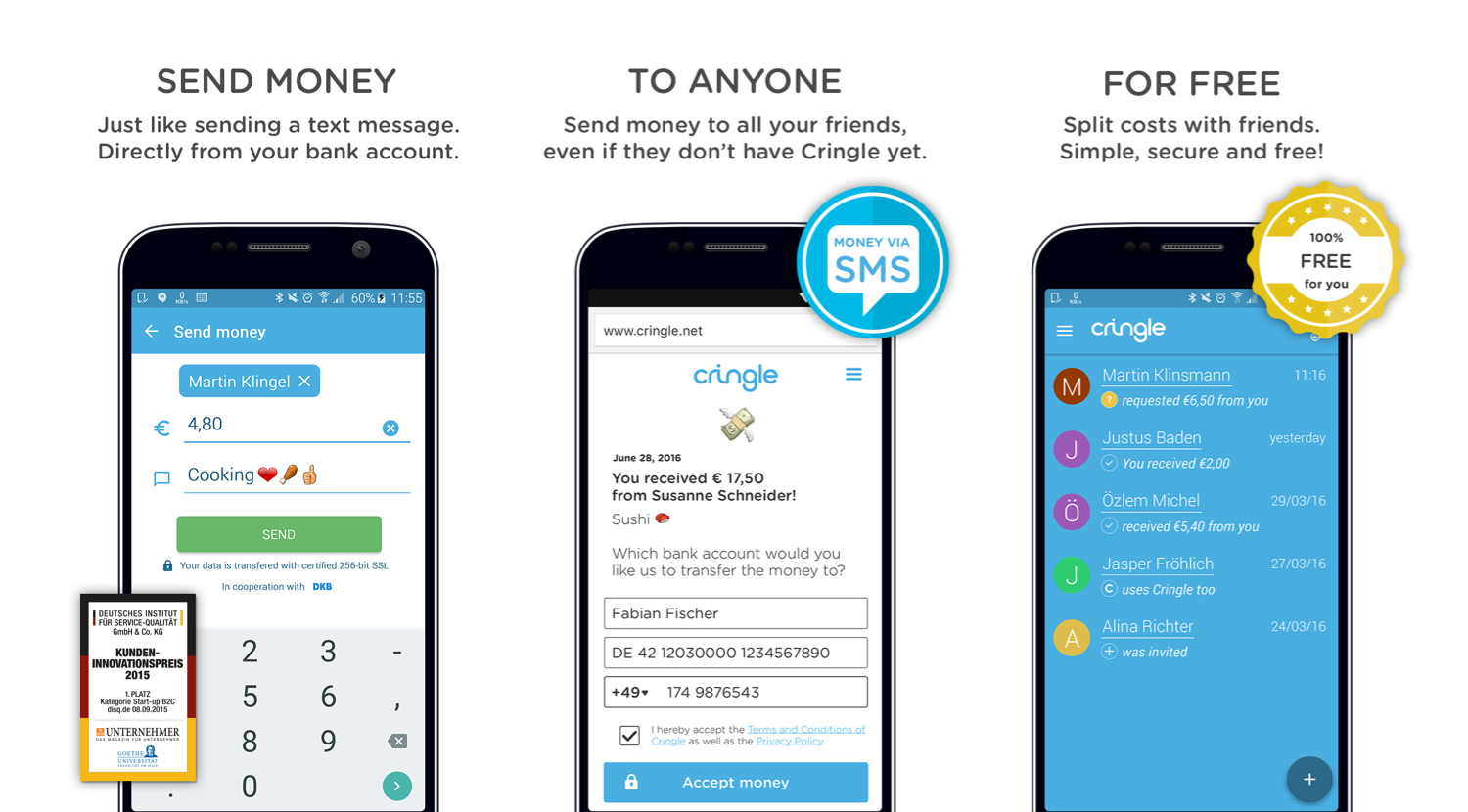 Ratings and recommendations play a major role on the internet, which also affects Cringle. Consequently, we have added a new feature to our Cringle app that actively asks users to rate the app.
In this way, we have received several new ratings and, most importantly, have achieved a better average rating. Rated 4.2 out of 5, Cringle is now one of the best-rated apps in the Google Play Store.
Prominent Position in the Play Store for Six Weeks
By means of the numerous improvements to our app's design and to our Play Store presentation, we have convinced not just new users, but also the people in charge of the Google Play Store.
In fact, these people have decided that Cringle will be featured in the store for the next six weeks. In other words, the Cringle app will get one of the prominent and extremely popular positions that are used to highlight the best apps in the Play Store.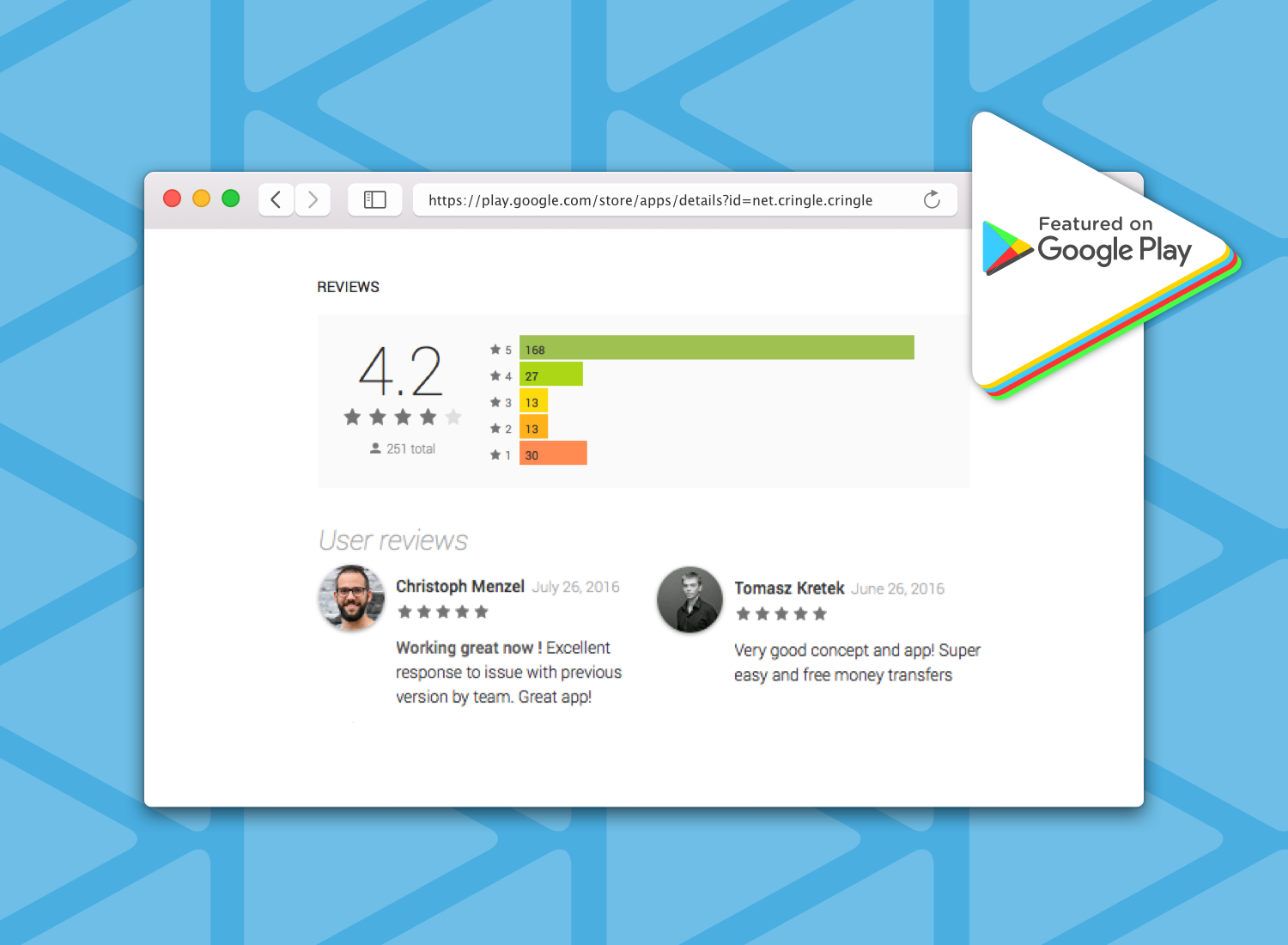 We are very happy about this and look forward to our Android app's future. Hopefully, we will attract the desired attention and convince many additional people of Cringle.
Have a great weekend!
And if you have not done so yet: Please give our app a high rating in the iOS AppStore or the Google Play Store and invite all of your friends to use Cringle.
Best regards,
Malte