Dear Companists,
Another week, another update. We recently developed a new registration method together with our partner DKB.
All DKB customers now have an additional and very simple option to open a 100% verified Cringle user account.
A new form of cooperation
It is of major importance to us to ensure the simplest access to Cringle. And this starts with registration, which needs to be as simple and barrier-free as possible so as not to scare off potential users. Registration after download of the app is already very simple thanks to the "Cringle Connect" function. It is possible to complete the entire registration process, including a verified bank account, in just 60 seconds in the Cringle app.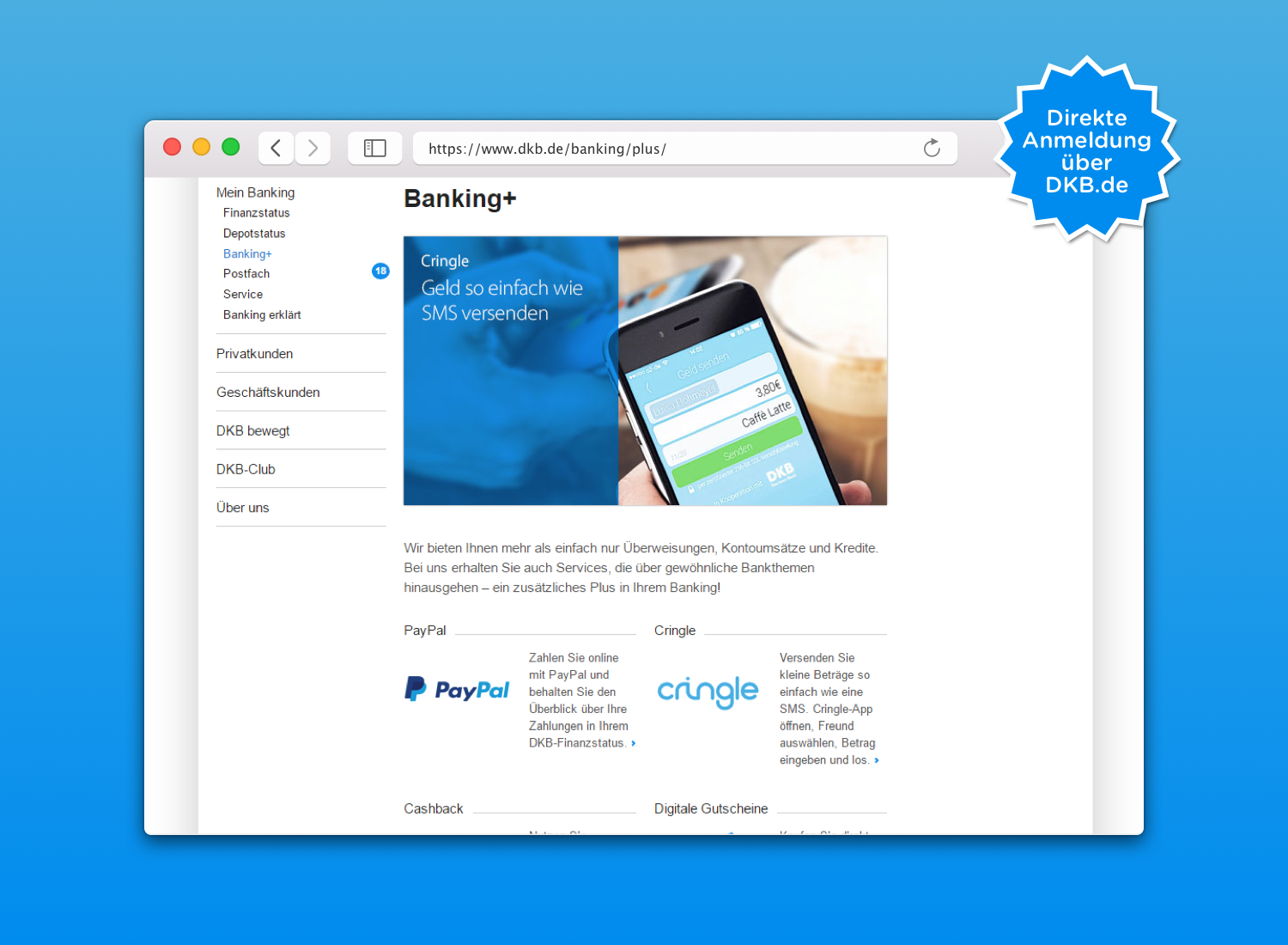 In cooperation with DKB, we have now developed an additional innovation. Upon a customer's request, DKB forwards us the information necessary for registration, enabling us to create an account for the customer. This type of registration is not only very simple for the customer but also constitutes a new cooperation level between banks and FinTechs. The fact that banks are willing to forward the required customer information proves that Cringle is a trustworthy and secure partner.
From online banking to a Cringle account in just a matter of seconds
DKB customers who wish to open a Cringle account can now do this very simply via their online banking portal. Just click on "Banking+" in the menu on the right side of the screen, and select Cringle as the payment solution.
Now enter the cell number of your smartphone and specify the desired 4-digit Cringle PIN. As an added form of security for DKB customers and our future users, a TAN will be required during the last step. If the TAN is valid, we will immediately send a text message: Cringle can now be downloaded and once the cell numbers have been compared, registration ends - have fun with Cringle!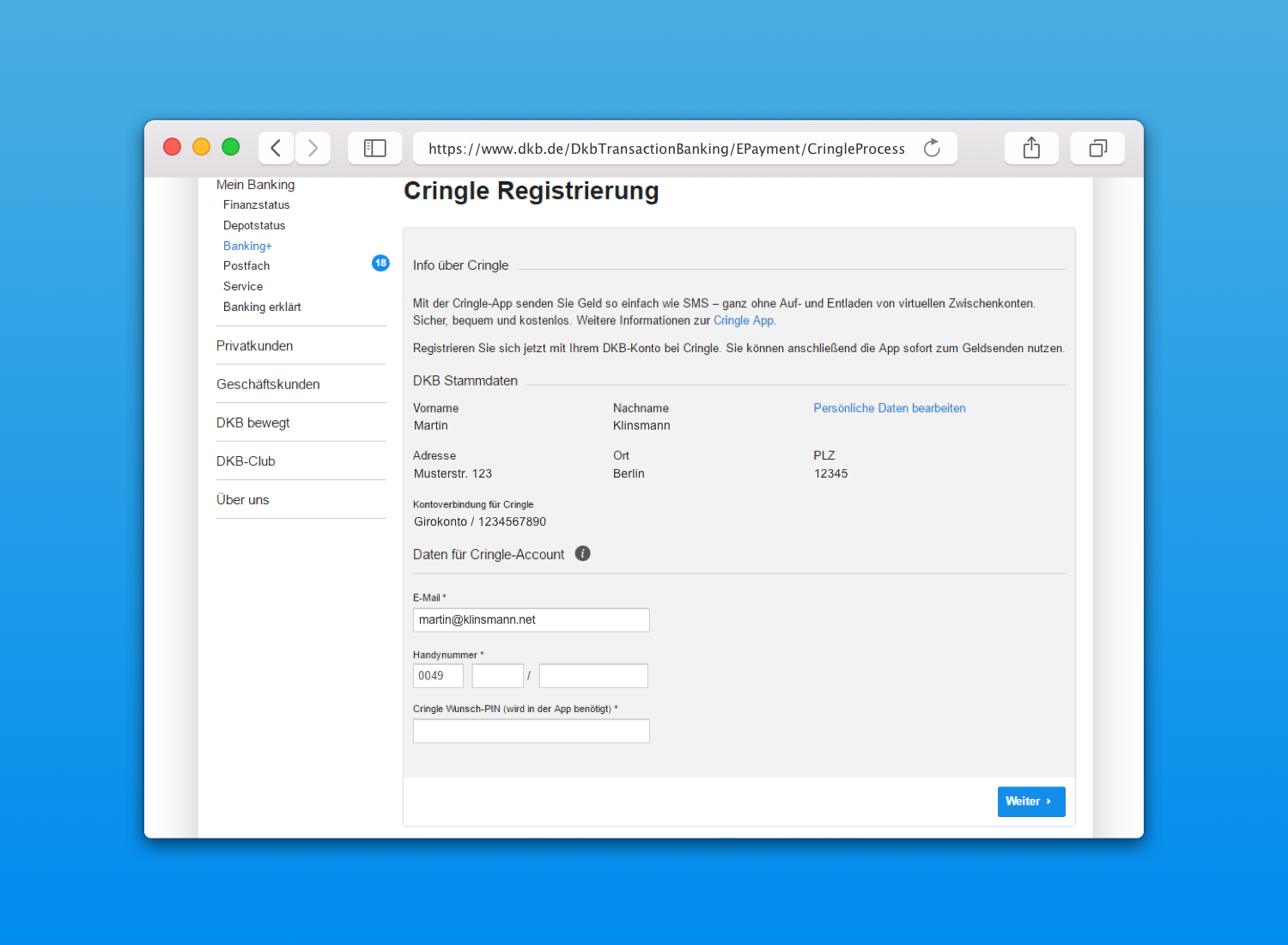 DKB will soon be actively advertising this registration method!
Each DKB customer will receive a financial status message after logging into the online banking portal. The message will be displayed above the transactions and leads directly to the Cringle registration page.
If this innovative approach turns out to be a success for Cringle, we will have a further extremely attractive acquisition channel for future banking partnerships. But this is probably the topic for a future update.
Best regards, have a nice week, and have fun with Cringle,
Malte