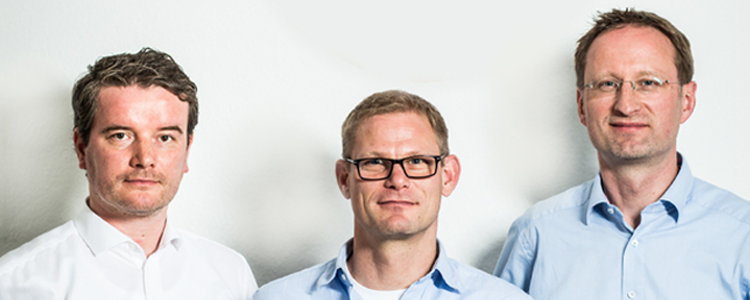 TradeMachines, the world's leading search engine for used machines, continues its growth strategy with additional seven-figure capital. With the help of the money from the most recent financing round, TradeMachines intends to further improve its platform in order to increase the added value for sellers and buyers of used machines even more. In addition, the Berlin-based start-up will add new sectors to its range and sustainably develop its international presence at the same time. The valuation of TradeMachines also increased due to the new capital and is now at eight figures.
Harnessing the expertise of new strategic investors
The now concluded financing round was targeted primarily at strategic investors and expert Business Angels. TradeMachines was able to win over, among others, Dr. Albrecht von Sonntag, Marcus Seidel and Philipp Klöckner. Albrecht von Sonntag is the founder and managing director of Idealo, Europe's leading price comparison platform that was integrated in Axel Springer SE in 2006. Marcus Seidel is a renowned Angel investor who has already founded numerous Internet companies. Philipp Klöckner has more than ten years of online marketing experience and has played an important role in the success of numerous internationally recognized Rocket Internet SE companies. He will support the current managing directors Heico Koch and Wieland Knodel as the head of marketing, product, and business intelligence.
"Our goal is to develop the best platform for used machines. The experience and expertise of Wolfgang Heigl (founder of Swoodoo, existing investor) or Albrecht von Sonntag, Marcus Seidel and Philipp Klöckner is crucial", TradeMachines founder Dr. Heico Koch explains. "The support of these experienced business men will help us implement our vision even of further accelerating the growth of our platform and company and therefore developing a sustainable, leading position on the global market more efficiently."
Consistent entry into further international markets
"Demand from users in rapidly growing economies such as India, Pakistan, the Philippines or Nigeria has grown between 730 and 1200% on our platform, depending on the country", Heico Koch further elaborates. "That is why TradeMachines is not only developing the markets in North America and Western Europe but will also consistently break into new markets. Industrial technology is a global but still strongly fragmented market. Our scalable international platform can help by providing millions of interested buyers with a transparent overview of the global market for used machines."
The Berlin start-up was founded by Heico Koch in 2013. So far, machines worth more than € 9 billion have been sold. This makes the start-up the global leader in a market that has an annual trading volume of approx. € 380 billion and that is growing by 40 % every year. TradeMachines currently lists 40 % of stock of European industry auctions; on a global scale, it currently lists 10 %. TradeMachines launched its equity-based crowdfunding campaign on Companisto in November 2015 and is continuously growing. We are very pleased about TradeMachine's success and the follow-up financing that have paved the way for a successful future.