Dear Companists,
For quite a while, the entire MyCouchbox team has been looking forward to the broadcast of our first own TV commercial. We worked on this commercial for a long time and are pleased to show it to you today. But let's stop talking and have a look at the actual commercial! Here it is:
Here's the short version for TV: https://www.youtube.com/watch?v=TfxWcU9dX9M
Since 15 October 2016, our commercial has been broadcast on select TV stations (Sky, DMAX, Fox, Comedy Central, TNT Film, etc.). Freelance director Flo Stanger and MyCouchbox CEO Sarah Haide were the main people in charge of the commercial's concept. Film and creative agency Kniff from Stuttgart managed the project. Kniff had already invested a four-figure amount during our equity-based crowdfunding campaign, so it was nice to see how helpful our Companists' support can be!
BoConcept Sindelfingen provided us with the props and was 100 % reliable, which really helped us create a beautiful and colorful set. We hope you like it as much as we do!
Last but not least, we would like to mention the MyCouchbox song made specifically for the commercial. Without Tonfall from Stuttgart (https://www.tonfall.com/), we would not have succeeded in producing the song. As you can see, we rely heavily on local support. Indeed, it is important to us that we have a strong network within our local community and strengthen our position in our hometown.
Despite the careful planning and hard work necessary to produce our commercial, we had lots of fun at the set. As you can certainly imagine, our entire team cannot has not managed to get our song of their heads for weeks. #uuhdidididi
Here are some exclusive pictures from behind the scenes.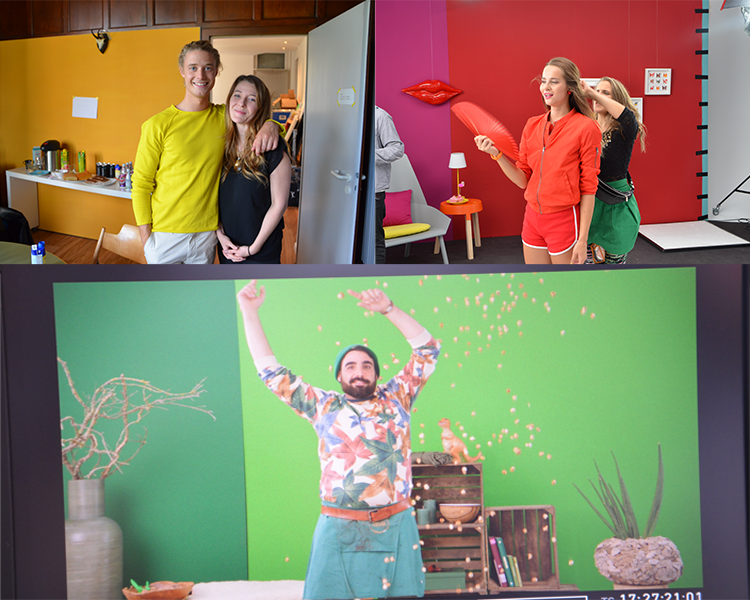 Another highlight was a feature on German TV station Pro7 with our founder Sarah. The feature introduced three young female entrepreneurs in two episodes. All three of them have founded a start-up and have seen some successes. Have you missed the episode? Just watch it again in the Mediathek of the show "taff" on Pro7. At the end of the second episode, you can even see an excerpt from our commercial. That free prime-time appearance on Pro7 was an excellent opportunity.
How you can help:
We would be glad if you shared the long version of our commercial on your channels. We want the commercial to reach as many people as possible. As a crowd, we can make Q4 a successful end of the year.
Best regards,
The MyCouchbox team