Dear Companists,
Welcome to the latest Beach-Inspector update. In our update #04 ("Caribbean Flair on Beach-Inspector"), we announced that we completed analyzing the Dominican Republic's beaches. Today, roughly 3 weeks later, we have already marketed that destination to a major tour operator.
NECKERMANN REISEN Books Advertising Related to Dominican Republic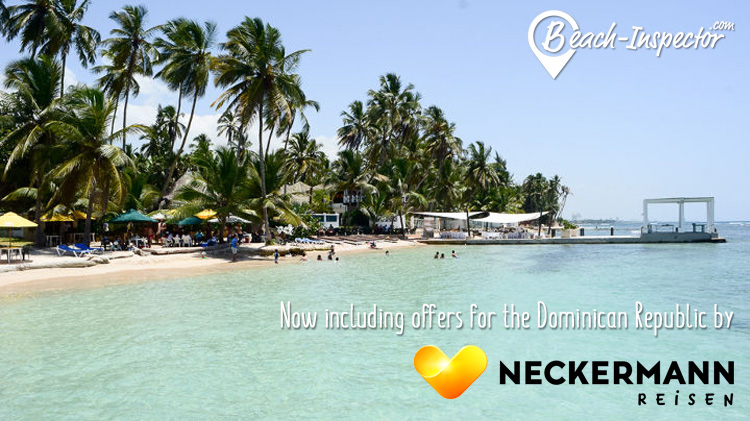 From now on, Beach-Inspector will present the best travel offers for the Dominican Republic by NECKERMANN Reisen. Indeed, our users can now see the five best travel offers near the beach for all beaches in the Dominican Republic on Beach-Inspector. This is an important step in refinancing the cost of analyzing the beaches in the Dominican Republic. With each click on NECKERMANN REISEN's travel offers for the Dominican Republic on our website, we are now generating revenue.
Invitation to Live Web Conference with Beach-Inspector Founders
We have nothing to hide from you and are used to answering questions on the Beach-Inspector business model because of several previous meetings and workshops with industry experts and investors. That's why we would like to remind you of our live web conference: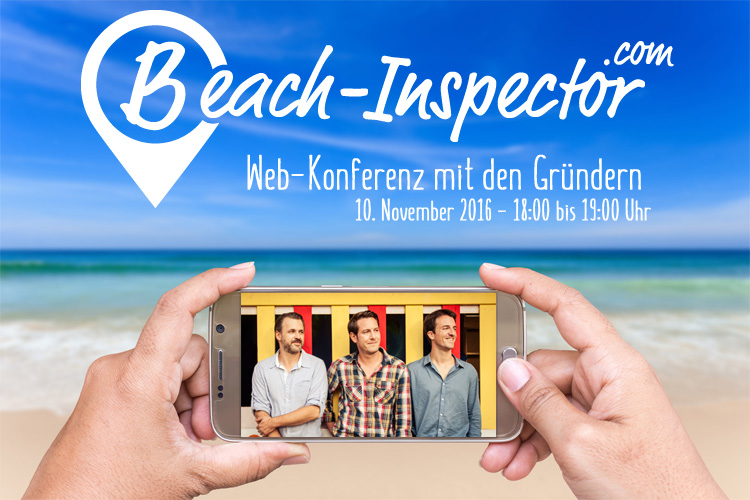 Log-in Data for Our Web Conference:
Link: https://attendee.gotowebinar.com/register/1509350567481303556
Date/time: Thursday, 10 November 2016, 6 p.m. through 7 p.m. CET
Instructions for Participation: After signing up, you will receive an email confirming your registration and providing you with detailed information on how to participate in our web conference.
Email address for questions: investor-relations@beach-inspector.com
That's it for today. We are currently talking to numerous other tour operators and are optimistic to announce additional clients soon.
Best regards from Berlin,
Anton, Thomas & Kai