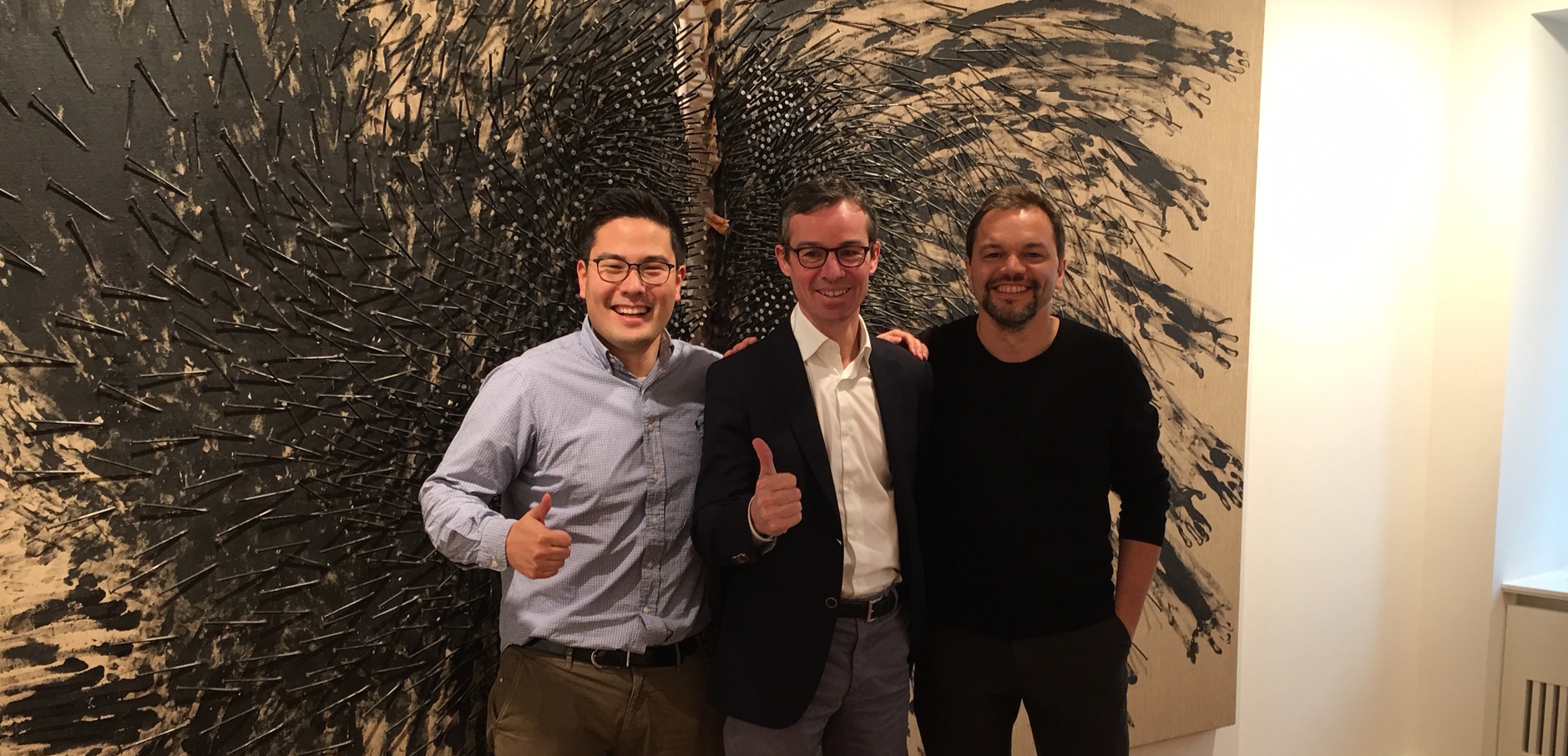 Doxter (www.doxter.de), the Berlin-based platform for booking appointments with doctors, is bought by Doctena, the market-leading platform for the same business in Belgium, Luxembourg and the Netherlands. 421 investors supported Doxter with 100.000 Euro through Companisto, the platform for equity-based crowdfunding. The Exit of the startups really pays off for the investors, receiving a six-figure pay-out. Both Doctena and Doxter agreed to maintain silence about the purchasing price.
Doxter was the first startup on Companisto, that people invested in
"Doxter was the very first startup, that collected money through equity-based crowdfunding with Companisto in 2012", says Companisto-CEO David Rhotert. At that time, Doxter was basically at the very beginning of their business.
The three founders were the only members of the team. Today Doxter has 12 people working for it. More than 2.000 medics make their appointments with Doxter, more than 20.000 bookings per month are organized via the platform.
"Those early investors from 2012 were the first that identified Doxter's potential and invested in them" states Rhotert. "Doxter, on the other hand, was brave enough to try a completely new way of raising money."
The exit of the startup is therefore a very special story for all involved parties.

Doxter is the third Exit for Companisto
Additional to the recently published sale of Foodist to the German company Ströer, investors have also profited from the purchase of 5 Cups and some sugar by a big tea company.
The payoff to the Companists will be a six-figure amount. More explicit information will be provided in the internal investors' forum for all those Companists, who invested in Doxter. With the pay-outs from Doxter, there has been more than 2,7 million Euros paid to the investors.
We are very happy about the great development of Doxter´s story and send our congratulations to all Companists, that invested in the team!