Dear Companists,
We are a platform through which groups are able to securely crowd fund their leisure activities. For example, users are able to club together for food, days out, stag parties and school leaving parties, in the simplest of ways.
It's often the unusual and truly unique group activity ideas that help people to win over their friends and acquaintances to make them happen.
Who's up for some impromptu rafting? Who's coming up in the hot air balloon, who's up for some snowmobiling? It has been a long time wish of ours to also be able to access offers which inspire our GroopDoo customers, with exciting and unusual activities. During our fledgling, four-week online existence, we have achieved a major goal:
GroopDoo now with JOCHEN SCHWEIZER perks!
GroopDoo has now opened a gateway to probably the largest German brand in unusual leisure experiences, "Jochen Schweizer", also known by the juror of the same name from the VOX program, "Die Höhle der Löwen" (the German version of Dragon's Den). GroopDoo has reached special terms through our partnership with Vier Verbände (see update #1):
GroopDoo can now offer its customers a 10% discount on all Jochen Schweizer activities!
Technical implementation is currently being planned and will be carried out shortly.
In the meantime however, we would not like to keep this discount from our customers any longer, so are already offering opportunity to make use of it in now. Organizers who have successfully funded their activities, will receive a corresponding e-mail from us.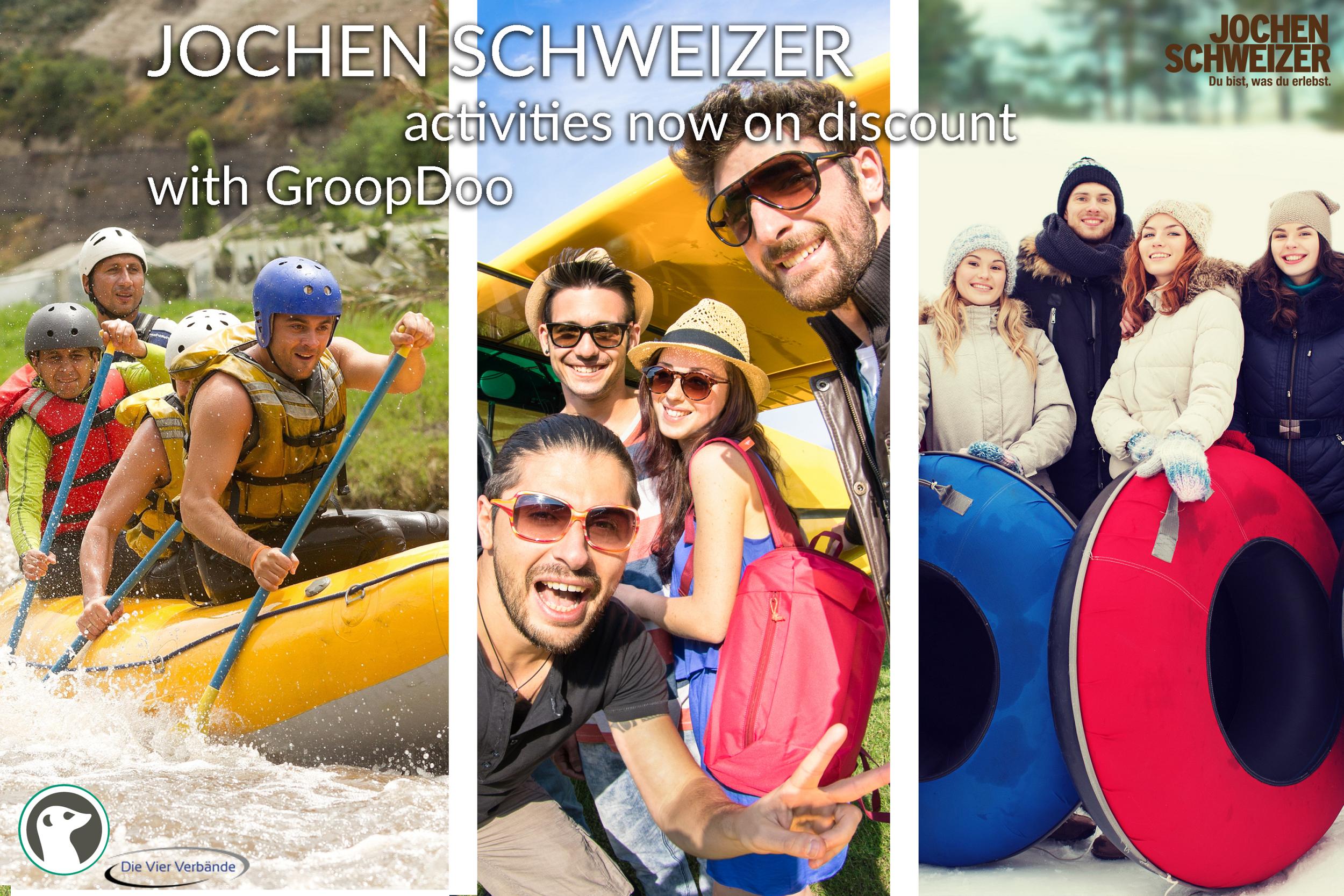 We are also working intensively to bring our concept closer to other opinion leaders in our industry, as well, and to further raise our profile:
Crowd dialogue - GroopDoo at the Munich Expert Conference
The fourth Crowd Dialogue Conference is taking place in Munich on 1 December 2016. It is a conference on crowd-based themes. GroopDoo depends heavily on the concept of crowd funding and will be involved in a discussion panel, among other events. Since we are looking for closer communication with our Companists and would like to get in contact, we are making you a special offer:
All investors who invest €200 or more in GroopDoo by 25 November 2016 will be entered into a raffle for free tickets to Crowd Dialogue. In addition, each of our investors can request a discount code for 30% off the conference in Munich.
If you manage to bag one of these tickets and would like to speak with Sergius and me, in person, please write to us at investor-relations@groopdoo.com. We look forward to getting to meet our GroopDoo Companists in person.
If you have additional questions, you can contact us at any time: Via e-mail investor-relations@groopdoo.com or via telephone 030 / 28886106.
Kind regards,
Your GroopDoo Team