Dear Companists,
Our campaign ends this Saturday. I would like to use this opportunity to thank you again for your amazing support and to report on the events and news of the last 7 weeks.
New shop design at AMG Sicherheitstechnik
The shop design has now been updated and we have migrated to the newest JTL 4.0 system. Our product images are currently still being edited but will be updated soon as well. In addition, we condensed the product groups and have increased our focus on the more popular products. The shop is now less cluttered and gives off a fresh new vibe.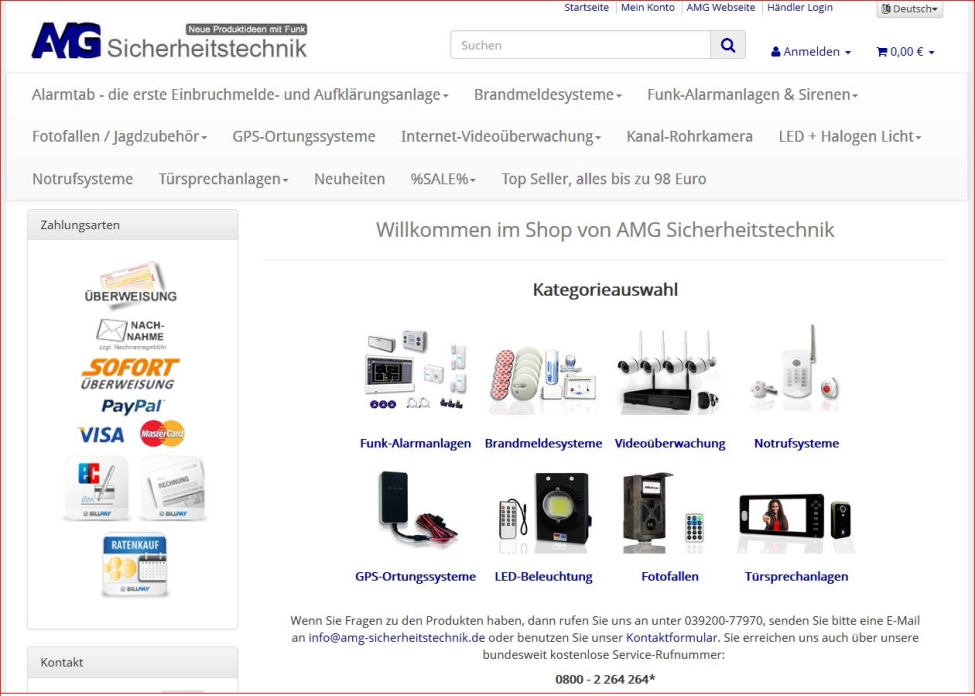 We will launch mechanical safety as an additional product group in December. This group will include AMG's code lock window handles and the extra bars without drill holes in windows/door frames, which both constitute important additions to the electronic protection systems.
We will finalize the new Alarmtab product video by the end of December - the German and English audio is currently being professionally set. Alarmtab's beta market test phase will come to a successful end in December, which means that we can launch wide-reaching sales measures soon.
At the moment, we are testing video integration for Alarmtab and will also finalize this phase at the end of December. Once we are done, Alarmtab will be the world's first burglar chasing system with video surveillance. Video surveillance recordings will not be stored on an on-site recorder but instead on a secure cloud server here in Germany.
We are currently building up our inventory; approx. 50% of production and delivery is already available in the warehouse.
We launched our wireless video surveillance system with a German app and numerous new functions 2 weeks ago. We have already seen how much importance customers attach to our data security measures and extensive wireless coverage.
AMG Sicherheitstechnik participates in Munich Crowd Dialog
On 01 December 2016, we were invited to participate as speakers at the international Crowd Dialog in Munich. We reported on the very successful cooperation with Companisto and the amazing support that we received from the Companists.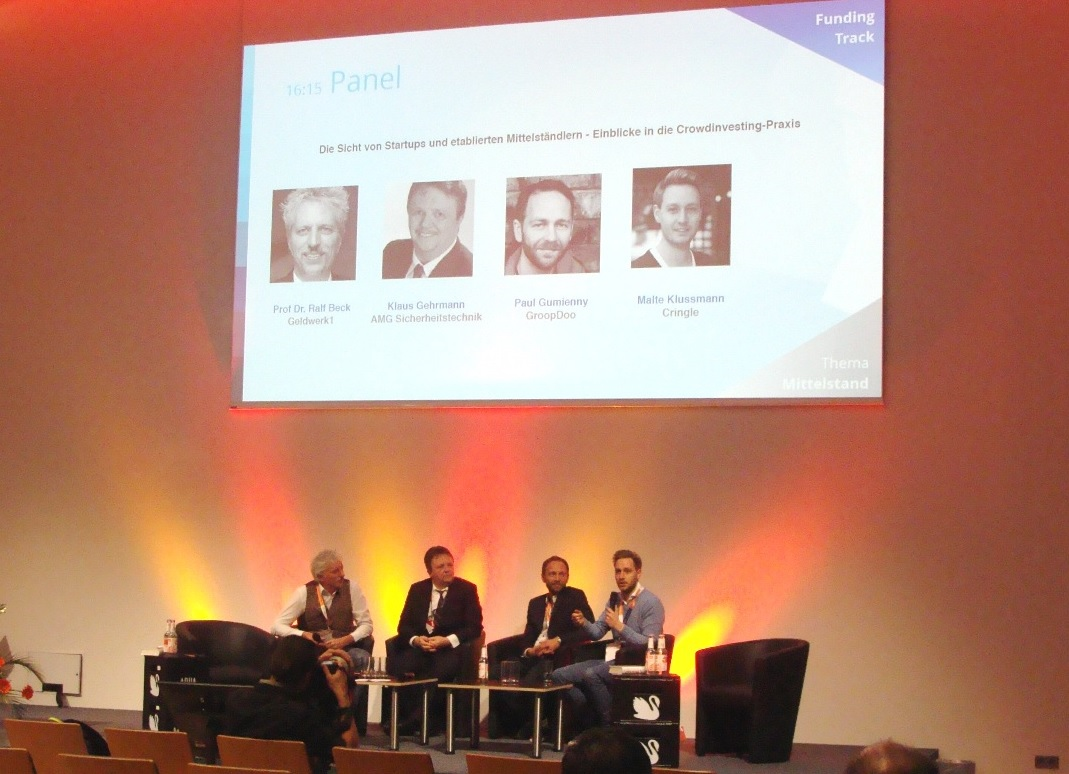 We recently started sending out the rewards, which means that most Companists should receive their reward this month. We have to wait for the 14-day period of legal revocation to end prior to shipping which is why the last rewards will be sent out in January.
Our campaign ends in 5 days. Use this final opportunity to invest in AMG Sicherheitstechnik to help make the world a little bit safer while earning good money.
Best regards,
Klaus
AMG Sicherheitstechnik GmbH