Dear Companists,
Since beginning our Companisto campaign, Bier-Deluxe was able to greatly reduce its online marketing expenses by 43%. At the same time, the number of purchases taking place via online marketing channels increased by 13.4%.
Aired this past Sunday, our television commercials on Pro7, MAXX, Sixx, and Kabel Eins have increased visitor numbers to Bier-Deluxe.de by 150% (amounting to 3,659 visitors) and led to a noticeable increase in orders (increasing by 72% to 98 orders on Sunday alone).
Update on Bier-Deluxe's Companisto campaign
We're thrilled about our investments from more than 340 Companists, which totals to a sum of 155,000 euro, and would like to thank you for the confidence you've showed in us.
We'd also like to announce that we've been busy processing all of the interview requests about our equity-based crowdfunding campaign and Bier-Deluxe in general. In addition to various start-up and craft beer blogs, we're also going to be covered in WirtschaftsWoche Online and the publication for sales topics, Vertriebsmanager (more on this in the following updates)
What else is new with Bier-Deluxe?
New and exclusively available with us: having recently arrived from the United States, we haven't wasted a minute in preparing this Christmas gift idea for our customers: two special fan Christmas packages of American craft beers from Stone Brewing. In addition to some cool Stone merchandise items, this offer includes premium craft brews that are only available in Germany through us.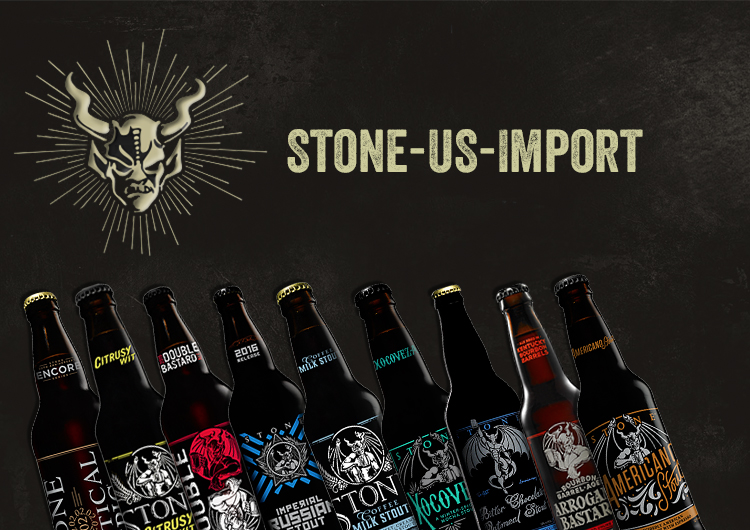 Our Christmas offer for Companists
This Christmas, we've got a special offer for Companists on our online shop. Tucked away in a lovely wooden box, we've got a craft beer Christmas package just for you.
0.65L bottles of Stone (US import) Encore Bitter Chocolate Oatmeal Stout (not available online in individual bottles!)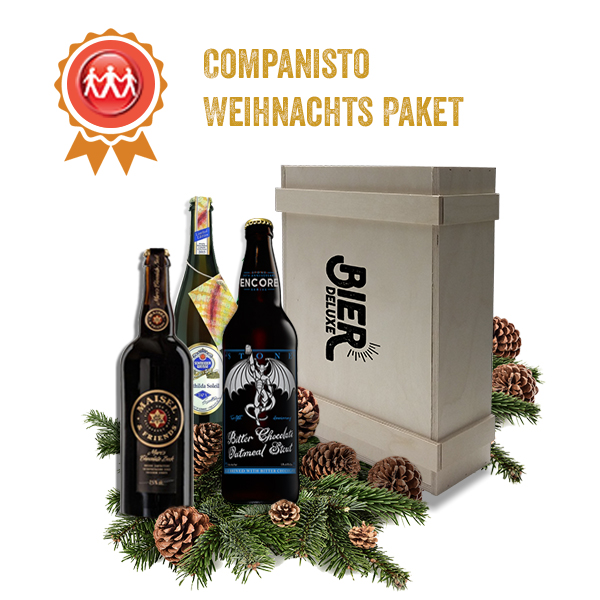 With the promo code, Companisto 2345, this package can be yours for a special Companisto price of 34.99 euro (reduced from 40.99 euro). Save on the delivery costs - limited edition, offer only available while supplies last!
Craft Beer Wiki
Once again, we'd like to end our update with a few fun facts about craft beer. What's more, it's my pleasure to introduce our Craft Beer of the Week in this short video: the India Pale Ale "Drunken Sailor" from the Munich brewery, Crew Republic.
Fun facts:
India Pale Ale (IPA) is the most popular craft beer style worldwide.
Hop belongs to the same family as hemp, so it's related to cannabis.
The average number of calories in a 0.5L of beer:

lager: 196
Pale Ale: 210
Imperial Stout: 420

In Russia, beer first obtained the legal status of being an alcoholic beverage in 2011. Prior to this, drinks with alcohol levels than 10% were not considered to be alcoholic beverages.
And on that note....cheers!
Best regards,
Christoph from Bier-Deluxe