Dear companists,
We are proud to be able to announce to you that Buddy-Watcher is in the final of the "WT Innovation World Cup". We have already outpaced 400 competitors in the category, "Wearables - Sports & Fitness" and have made it into the five best innovations worldwide.
The final round, including the award ceremony, will take place on 7th February at the WT |Wearable Technologies Conference. All of the finalists will have the chance to present their innovations at the International Congress Center in Munich. Then, an international expert jury will decide the winner. Before all else, degree of innovation, market ability and user-friendliness will be decisive factors in their choice. Last year, over 450 competitors from 60 countries took part in the area of wearables.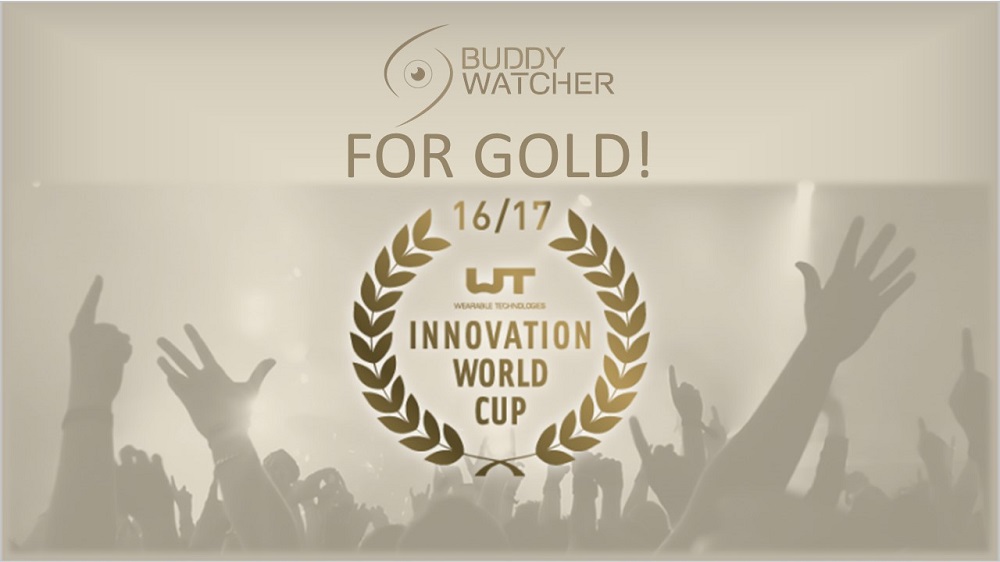 WT | Wearable Technologies is the world's market-leading platform for "Open Innovation". For more than 10 years, innovative companies have been networked with external partners in order to develop advanced products. In the course of this, the platform discovers and promotes new technologies and products that belong to the future. The platform is organized by Navispace AG, an experienced innovation and technology partner for companies.
We are delighted that Buddy-Watcher is being so well received in expert circles and we are already eagerly awaiting the event in February. Even being numbered among the best five wearables is a great achievement, which can only be topped by getting the title, "Wearable of the Year 2017"
Via Companisto, you can also play a part in the success. Invest now!
Kind regards,
Your Buddy-Watcher team