Dear companists,
Welcome to a new update from Beach-Inspector. As already reported in a previous update, shortly before Christmas we went live with our self-developed database. This forms the basis for the improved functionality of our website which we are going to implement in the coming months. The first major change - an improved travel and hotel module - will go live at the beginning of February.
As you know, the mediation of travel offers forms Beach-Inspector's main sales channel. Tour operators provide travel deals that we assign to the beaches of a particular region. In doing so, we then advertise those hotels, and travel offers, lying in the immediate vicinity of the beach.
The old travel and hotel module on Beach-Inspector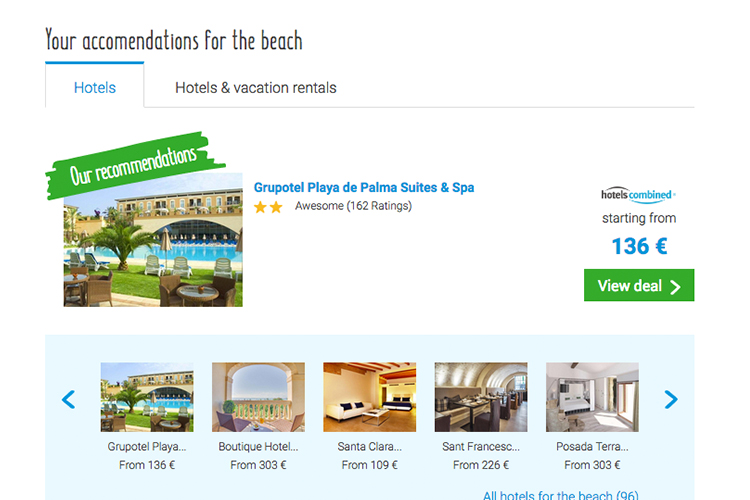 Until now, the presentation of these travel deals remained quite rudimentary and our users had no means of filtering or sorting the travel deals according to their requirements. In addition to this, our German site only displayed the travel deals of one tour operator per destination which severely limited choice for our users. But all this is about to change.
The improved travel and hotel module on Beach-Inspector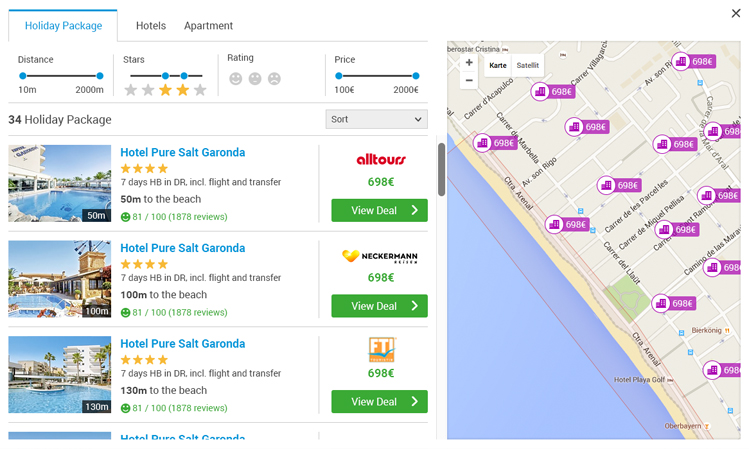 The new travel and hotel module provides our users with the opportunity to filter and sort the offers of multiple tour operators. The users can therefore choose from a larger range and make dedicated searches for appropriate offers.
Since we conceive each beach as a polygon (that is, a surface area), we are able to show the exact distance of the hotel to the edge of the closest beach. Information which makes us unique on the market. An interactive map always shows the user where the currently selected hotel is located.
We are convinced that, with the new travel and hotel module, we will be in a position to offer our users a better service for a perfect beach holiday. This will also have a positive effect on the klick-out rates (that is, the proportion of our users who interact with the travel deals) and thus on our sales potential.
Warm regards
Kai, Thomas & Anton