Dear Companists,
Today we would like to introduce to you our new functions in the section of startup profiles. We are continuously working on involving you more closely into the investment process. For this purpose, there is a new sorting function and a keyword search function for the comments and there are more rating possibilities. Moreover, you can from now on use a return calculator, which makes it easier for you to calculate your individual return prospects.
1. Sorting function in the comment section
As of now, you have the possibility to sort comments. You can sort by date, relevant questions and helpful answers. Therefore, you do not have to scroll through a lot of pages to find what you are looking for. Instead, you can now get purposeful answers to your questions.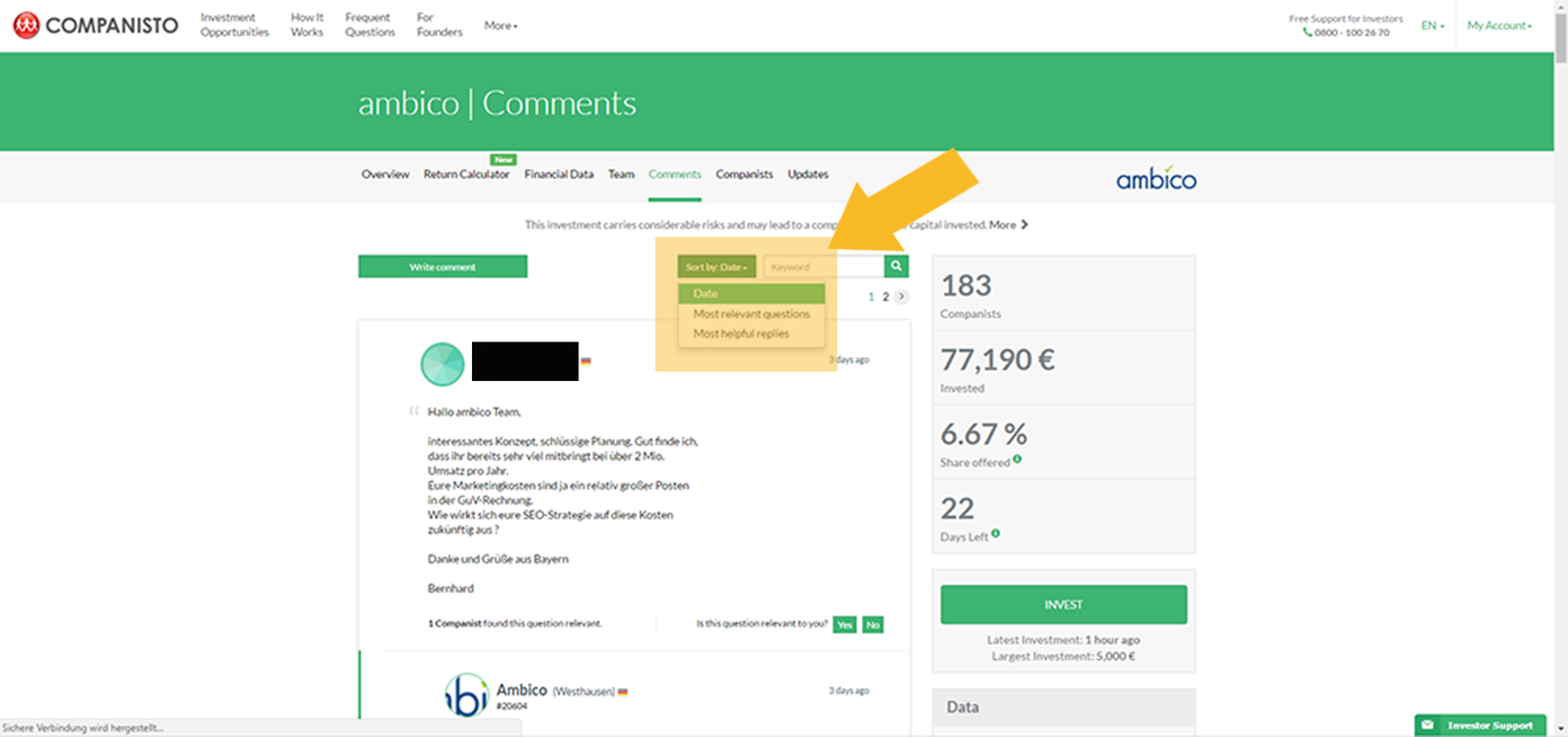 2. Keyword search function in the comment section
If you are searching for a specific word or phrase, for instance the word "valuation" or "EBIT 2020", you can just type it into the search field and you will be presented with all the answers that include this word.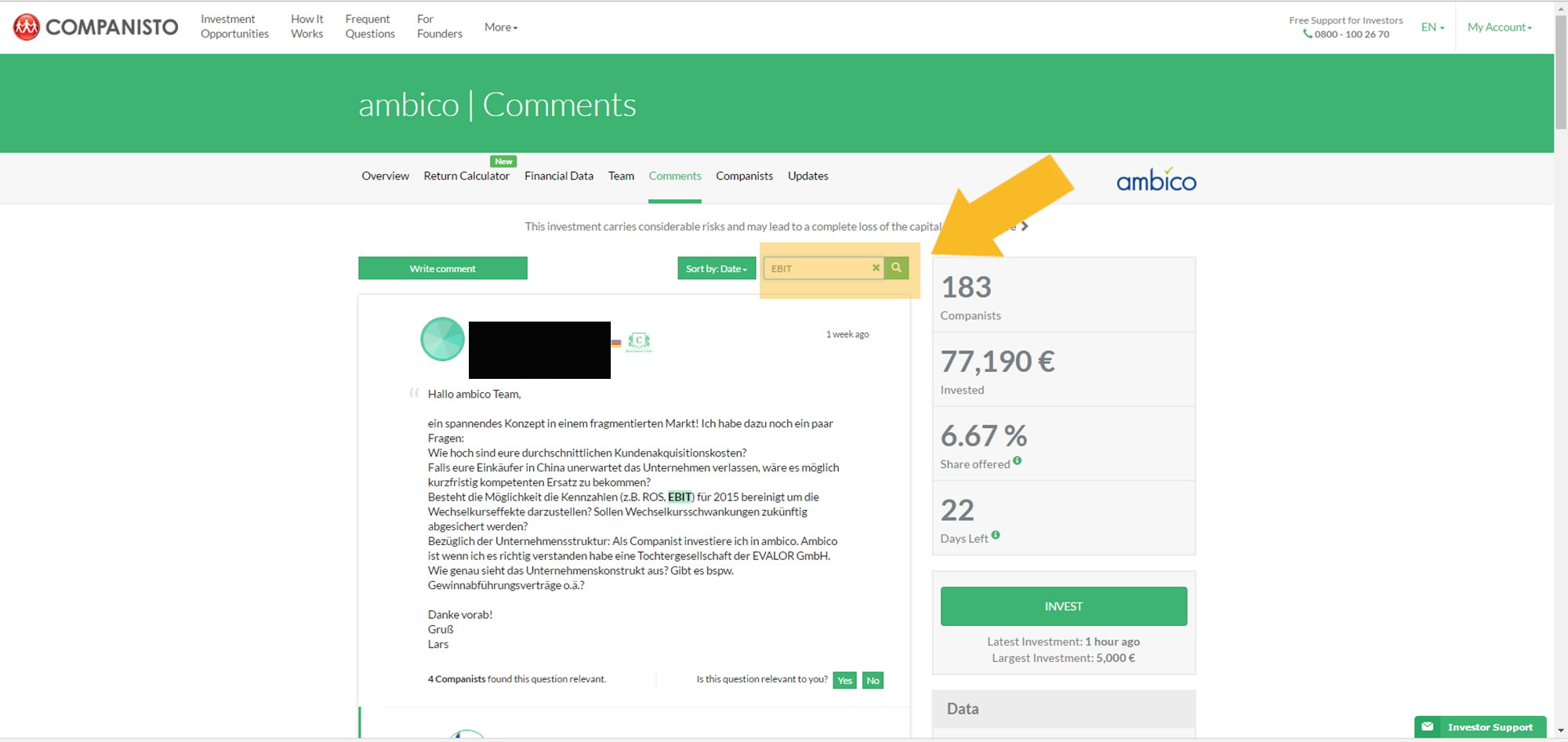 3. Rating of comments in "helpful" and "not helpful"
Furthermore, you can rate each comment as "helpful" or "not helpful". For this purpose, you just click on "Yes" or "No" beneath the questions "Is this question relevant for you?" or "Was this answer helpful?". By doing so, you contribute to the benefit that every investor can faster find the information that is important to him.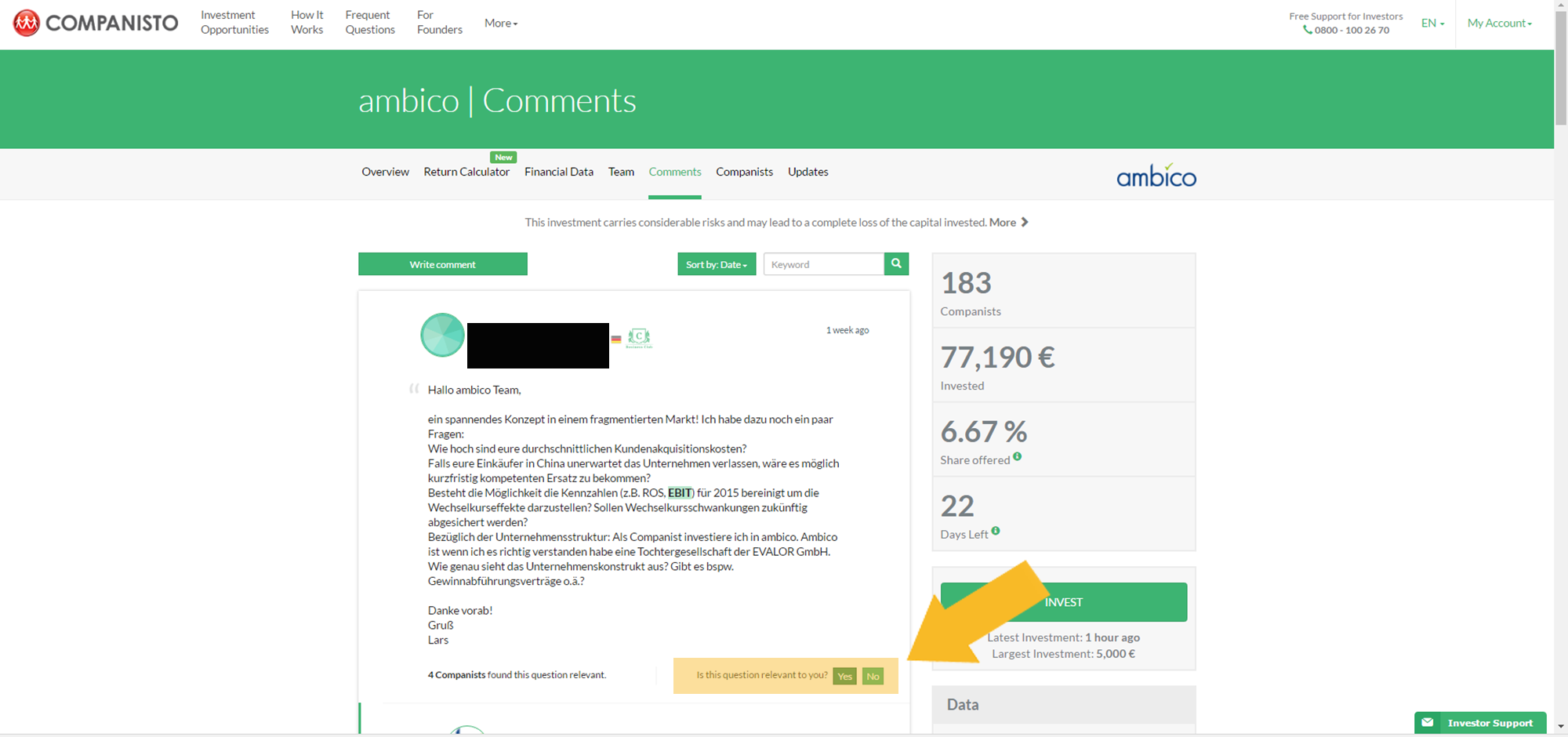 4. Rating of investor updates
The fourth new function concerns the investor updates. Many investors requested a possibility to give feedback regarding the development of the company. We now created this possibility: From now on, you can rate each investor update in two categories: How useful did you find the update? How satisfied are you with the overall development of the startup? The Rating will take place on a scale of 1 to 5. The overall rating of the community will then be visible to all investors of this startup.
5. The return calculator
There will be a new category for all investors in the startup profile: the return calculator. With this tool every companist can easily calculate the return prospects of his investment. It is now possible for the investor to compare his expectations with regards to the financial development of a startup until an exit to the selling prices that are usual in the market. In this way, every investor can exactly calculate the total return in case of an exit. On the left hand border there are explanations regarding the data and the exact operating mode. To receive this information just click on the small, green "i"-Button.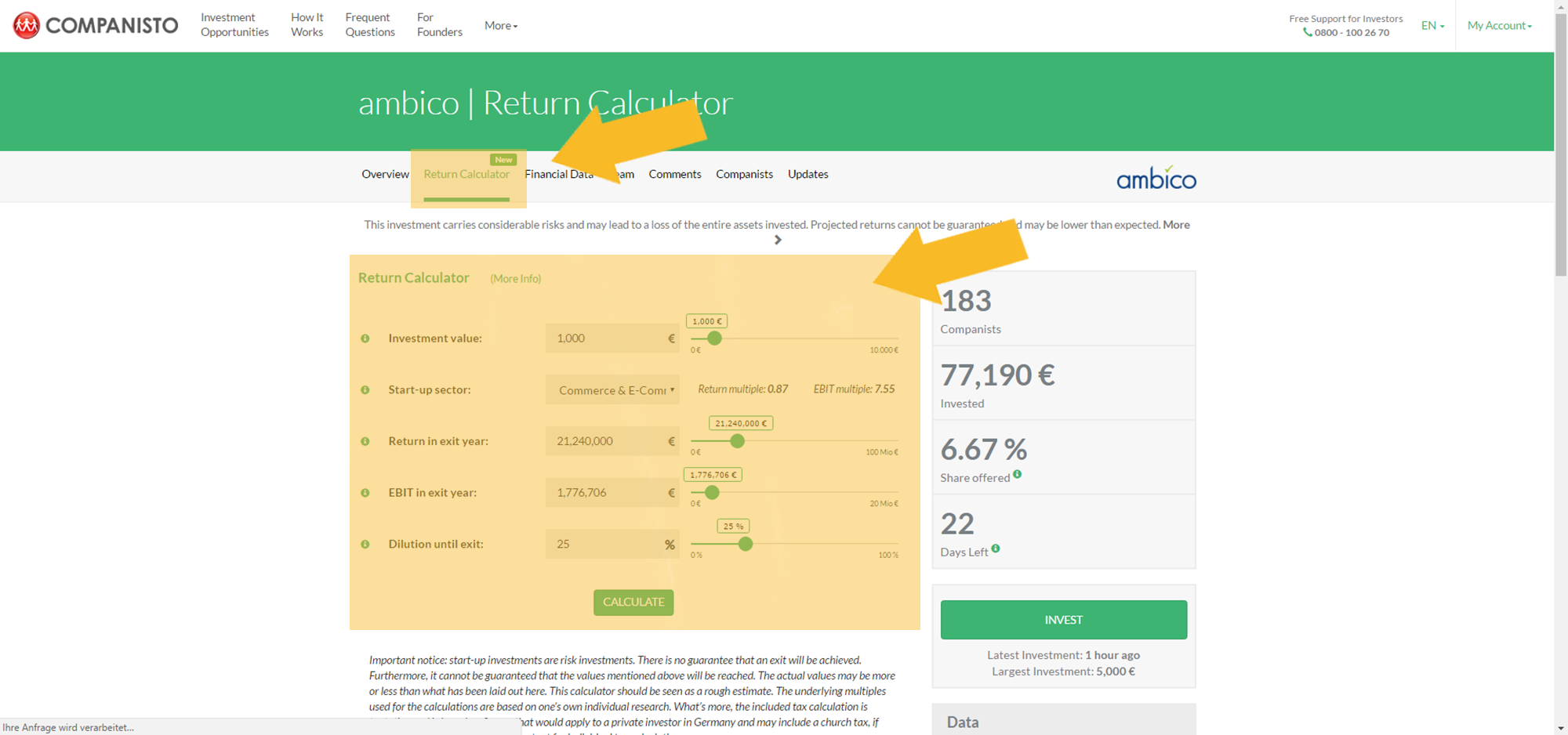 We are looking forward to your feedback regarding the new functions and we wish you lots of fun testing them.
Your Companisto-Team