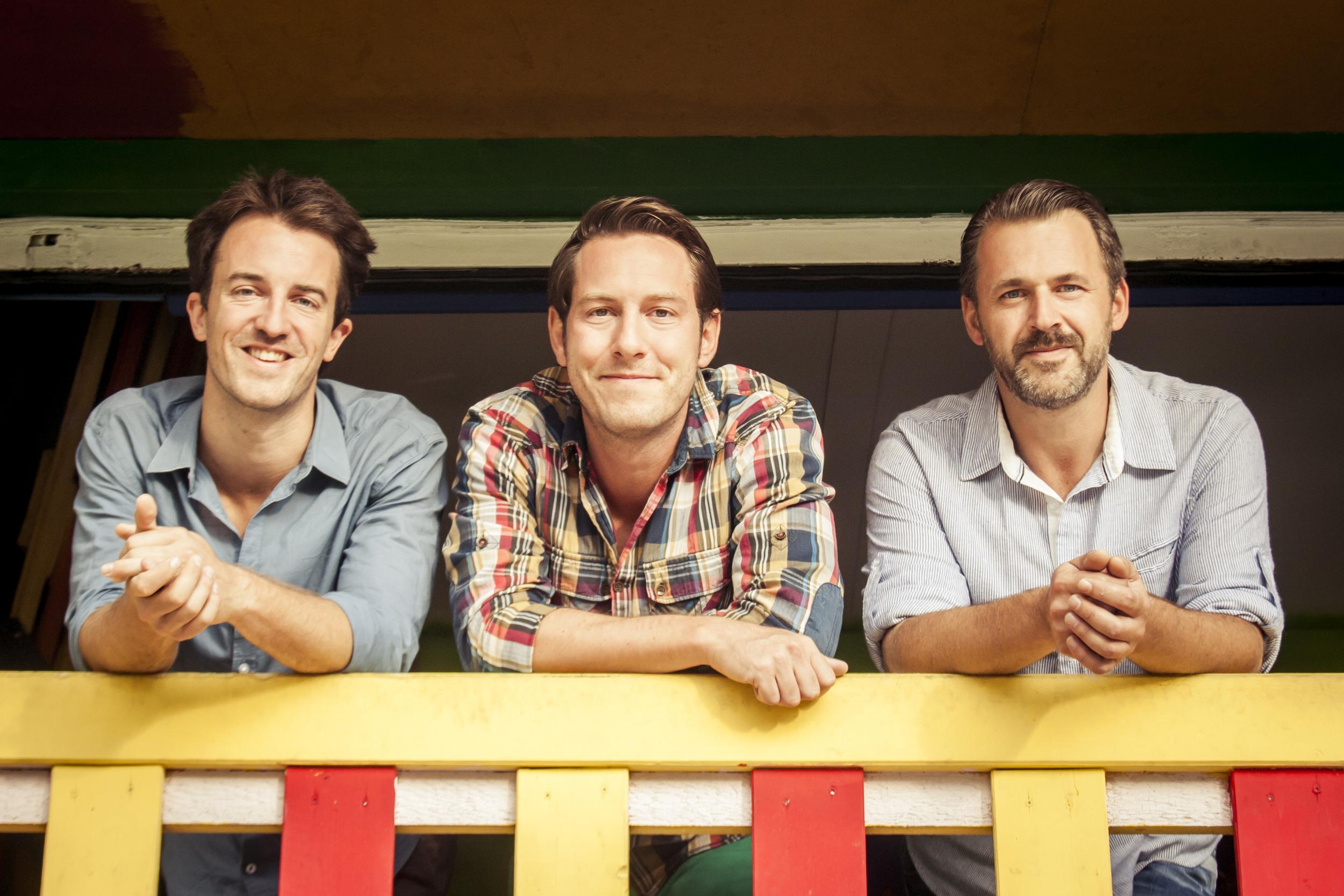 Beach-Inspector finishes campaign early and gets 750.000 Euro funding. We spoke with Kai Schäfer, co-founder of Beach-Inspector, about the next steps and further communication with the companists. Congratulations, Beach-Inspectors!
Cristin: Hello Kai! Congratulations to the successful campaign and 750.000 Euros! You finished earlier than the original due date – did you plan to finish early?
Kai: Thank you, Cristin! And no, we didn´t plan to close the campaign early, this is nothing you can actually plan on. Shortly before finishing we could persuade many new investors to invest in Beach-Inspector. Some of those that wanted to invest before closing could take part in our journey, because we finished early. When all of them would have invested, we could have gained even more – but we are very happy and satisfied anyway with the process of the campaign.
Cristin: Are you going to celebrate the new investment with the whole team?
Kai: Just did – we were moving to our new headquarter and had a housewarming party last Friday. There we celebrated both new rooms and the new investment. At this point, we want to thank all of our companists for your trust in us!
Cristin: So you already left the celebrations behind and are in the middle of work again? What are the next steps?
Kai: There are a lot, actually. In the history of our business, this is the first time ever that we can plan a year ahead. This is absolutely different and we already feel that this position of planning the long run is creating a lot more speed to grow. Next to the big project of planning and structuring 2017, we also want to relaunch the Beach-Inspector Website. We will bring new features and content to the website. This will push us forward in terms of organic search in google, because we will widen our keyword spectrum and position us on top. Therefor we want to develop the PR- and Sales division and and manage some external services in-house. 2017 is already packed with important projects.
Cristin: You received a lot of feedback from the companists during the campaign. Are you going to realize some of the suggestions in the following months?
Kai: Definitely! Luckily, many of the suggestions the Companists made, were already on our to-do-list. Some of them will be implemented during Re-Launch in Q2/2017.
Cristin: In the comments underneath your updates Companists were also asking questions about your apps. Will you create a Master-App in the future?
Kai: At this point, we concentrate on the roadworks on the website. This is the priority, because we gain a lot more money via that channel. We want to cover more European beaches in 2017, so we need to add destinations and beaches to our portfolio. We will discuss the Master-App, when everything else is done and put into action.
Cristin: Your Companists complimented you for the constructive updates and the pleasant communication. Will you continue this in the future?
Kai: Sure! We had a lot of fun and are really happy with the plaudit of the crowd. That's why we want to continue working with our Companists. Thomas is planning a survey for our investors. With this survey we want to test the open innovation´s box in the profile for the first time. Regarding the regular communication, we just want to continue with what we did during the campaign. Every four to six weeks we want to publish an update to keep the investors up to date.
Cristin: Thanks a lot for the interview! We wish you all the best and success! We are looking forward to be a part of Beach-Inspector´s journey!