Dear Companists,
Thank you for the many letters and recommendations for products and innovations that the market for living accessories is still waiting for! We're processing all your suggestions and evaluating their corresponding market chances.
New products and materials
Over the past two weeks, we were asked how new products are developed and how we react to trends in the home and living sector. We're working with trend scouts, product designers, and construction offices to develop the optimal product for each respective sector. Close contact with the development departments of our contract manufacturers leads to a constant optimization process.
Through close cooperation with one of our most important contract manufactuers for planters, we've managed to work out a new generation of material composition for our planters. Now we can produce lighter, more robust planters at greatly reduced price. Our first prototypes are already being produces and we're confident that we'll be able to extensively enter the market with this new development. This gives us an enormous competitive advantage that we plan on using to increase our market share in the coming weeks.
First expansion measures introduced
The investment sum of € 100,000 has almost been reached; thank you for your amazing support! We're currently introducing our first expansion measures: an additional online shop is currently in its implementation phase and is expected to be launched in March. What's more, we're preparing corresponding social media and display marketing campaigns in the United Kingdom in order to expedite our internationalization efforts.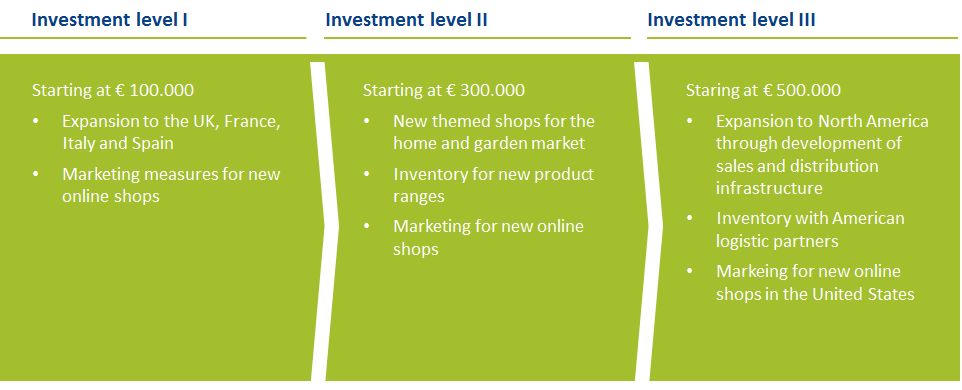 Our equity-based crowdfunding campaign began on January 10 and we were able to convince over 200 Companists to invest in our business model. Thanks again for your support!
Kind regards,
Your ambico Team