Dear Companists,
We first started our campaign on 6 December, 2016, and after almost 8 weeks, the end is just a few days away. We want to use this occasion as a chance to once again review the successes of the past weeks and ring in the final leg of our campaign.
Buddy-Watcher and the press
Our equity-based crowdfunding campaign serves as a marquee for reports on the Buddy-Watcher. Some highlights include an article on unterwasser.de as well as a report in the Frankfurter Allgemeine Zeitung (FAZ). On 3 January, the day on which the article appeared in the FAZ, we saw a 400% increase in the number of visitors to our site.
We saw an increase to visitors to our website throughout all of January and December. During this time period 45% more visitors logged on to www.buddy-watcher.de.
Record revenue in December
As we already informed in our last update, December was an extremely successful month for us. We exceeded the projected revenue figures by 36%. This fact simultaneously signaled the accomplishment of another feat for us: December 2016 was our most successful month since we founded the company.
December was also the month in which the finalists of the Innovation World Cup were nominated. The Buddy-Watcher is positioned well and has a chance to be named "the Wearable of the Year".
A good start to the New Year
The New Year began as successfully as the past year ended. Our campaign hit the €100,000 threshold in January. At the same time, this news signaled that our financing round had officially been achieved. Since then, even more Companists have gotten on board, which brings our investment total to €120,000.
Our next highlight was trade fair, "Boot", in Düsseldorf. With over 242,000 visitors, including many prospective Buddy-Watcher customers, the trade fair was a total success for us. Although we were able to generate many great sales at prior trade fairs, the calculated amount of inventory for this event still wasn't enough - and this includes follow-up deliveries. Some of the eager customers had to be turned away; however, they will have their Buddy-Watchers sent to them.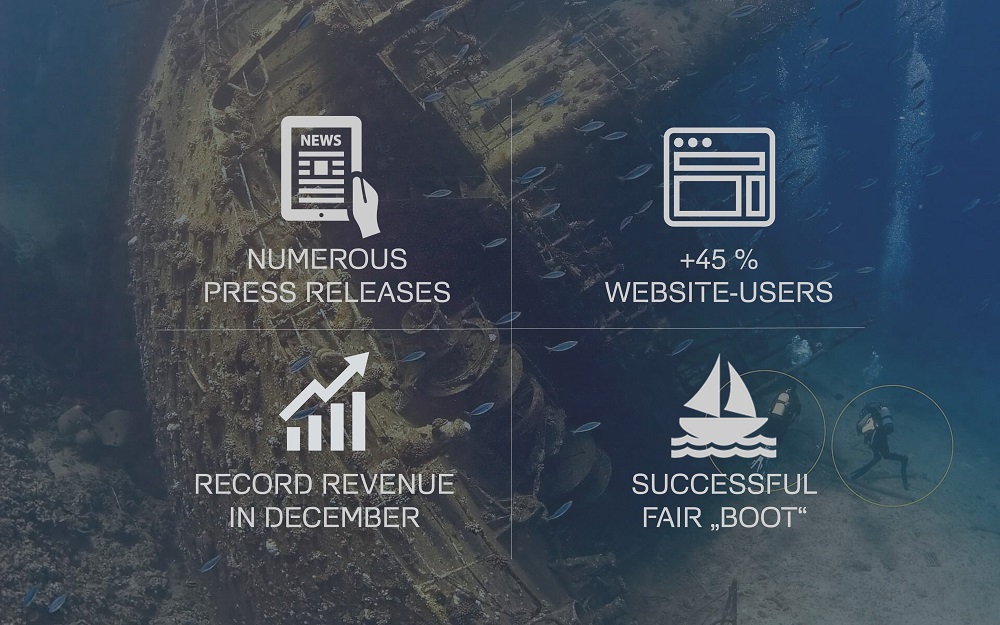 Your support on the home stretch
We're counting on you so that we can make the most out of the last 5 days of our campaign. Whether this means an investment, activating your network, or offering us some feedback on our business model, any form of help from you is welcomed and is sure to bring us further.
Together, we can make these final days count!
Kind regards,
Your Buddy-Watcher Team