Dear Companists,
Our first week on companisto.com was an exciting time for the entire FitW team. We'd like thank you for the support you've shown us by providing our team with constructive feedback to the campaign. We're also grateful to all of those who have wished us luck as we takes steps to promote our product. In order for us to gain more members to the FitW team, we're going to need your support: We need you to help us spread the word about the FitW and get as many people as possible excited about our product.
Our job
While making his investment, one of our Companists left a comment that was especially pleasing to us: "Great idea - an innovative and versatile training device - the quality will carry the product forward. You should capitalize on this short window of opportunity to raise awareness to the prodcut!!!" And this is exactly what we intend to do: Use the time in order to create contacts and convince both the media and public of the positive qualities of the innovative health and fitness die, FitW. This has already been achieved when it comes to selling sporting goods.
FAQ# 1
Over the past few days, you've submitted many questions to us regarding our business model. One of these was on supposed "detour" we've taken via wholesalers. The reason for this move is the sporting goods industry itself and how this sector works: Currently, only 15% of industry-wide sales are generated online; the remaining 85% is made through brick-and-mortar retail. For this reason, expanding our network of retailers is an important step for us, and we want to take on this task head on together with you.
But finding one's way to the shelves of retailers in the sporting goods industry is easier said than done. That's why we need strong retailer partners that will help get the FitW listed within retail sector. With Spartan, we have a robust wholesaler at our side that has given us access to two of the largest German sporting goods retailers, Sport Thieme and Kübler Sport! The success of this development became apparent directly after our launch – the FitW was able to persuade the industry of its value in one fell swoop.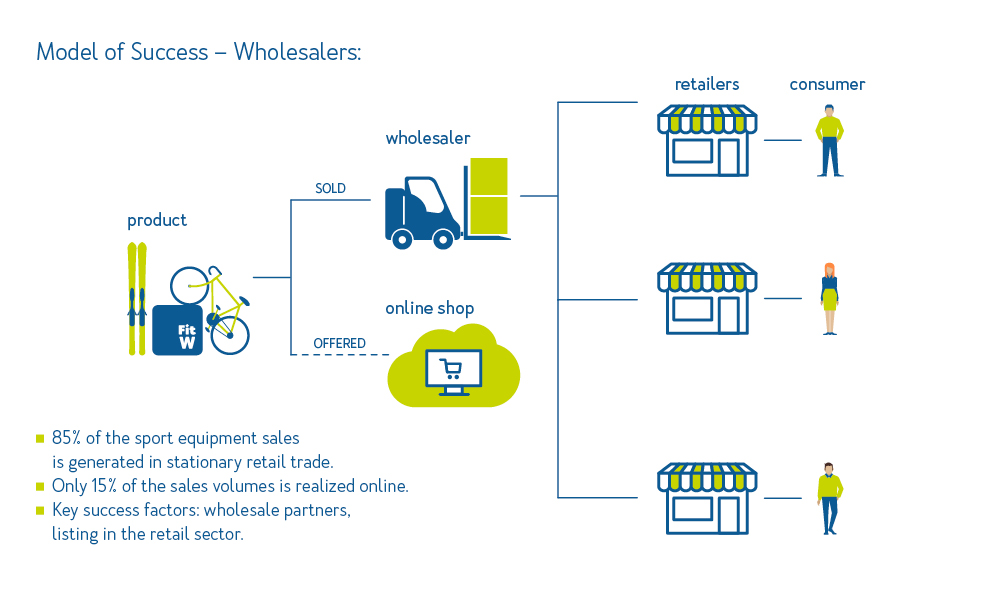 Media and cooperation partners
The Austrian start-up platform, startablish.at, reported on the FitW with the entry ""FitW revolutionizes the global fitness market"". We have many media appoints ahead of us for the coming days and weeks: the FitW is a product that should be interacted with directly and needs to be tested! What's more, we began cooperating with a German fitness and sport magazine in order to present the FitW to both potential customers as well as industry insiders. More information on this matter will be released soon.
A new exercise every week
Many Companists have asked us what exercises we would recommend. That's why we're going to be presenting a new exercise with the publication of each update.
The first exercise is intended to improve the entire body's stabilization. Have a look for yourself:
We look forward to your continued support: On this front you can help us by liking us on our Facebook page. We'd also like to thank you once again for your great feedback and suggestions. To another exciting campaing week!
Kind regards,
Your FitW Team