Dear Companists,
Thank you for your continued support of our campaign. We've already initiated many expansion measures and are looking forward to the coming garden season. We're getting new deliveries every week, so we'll be ready for coming rush of orders.
Premium products Made in Germany
Over the past few months, we received many queries regarding our exclusive products and individual solutions. After thoroughly going through these, we decided to add various premium "Made in Germany" products to our selection. As a result, our product range will soon also feature some exclusive models of fire bowls. Additionally, we now offer individual solutions for commercial clients and hotel chains. In March, we will also see our first order of German-made premium planters roll off the production line. This development is part of a larger vision we're perusing to expand the value chain all the way to the production of our products and so increase the probability of our company.
Expansion to Switzerland Every week
In 2016, we finalized an extensive sales cooperation agreement for the Swiss market with silisport ag. As one of the biggest distributors for products and devices for exterior design, silisport already has many landscapers and Swiss municipalities as clients, making it the perfect multiplier for our product range. At the beginning of the gardening season, we're going to be very active in the Swiss market together with our new partner and expect to see a sales volume of over €250,000.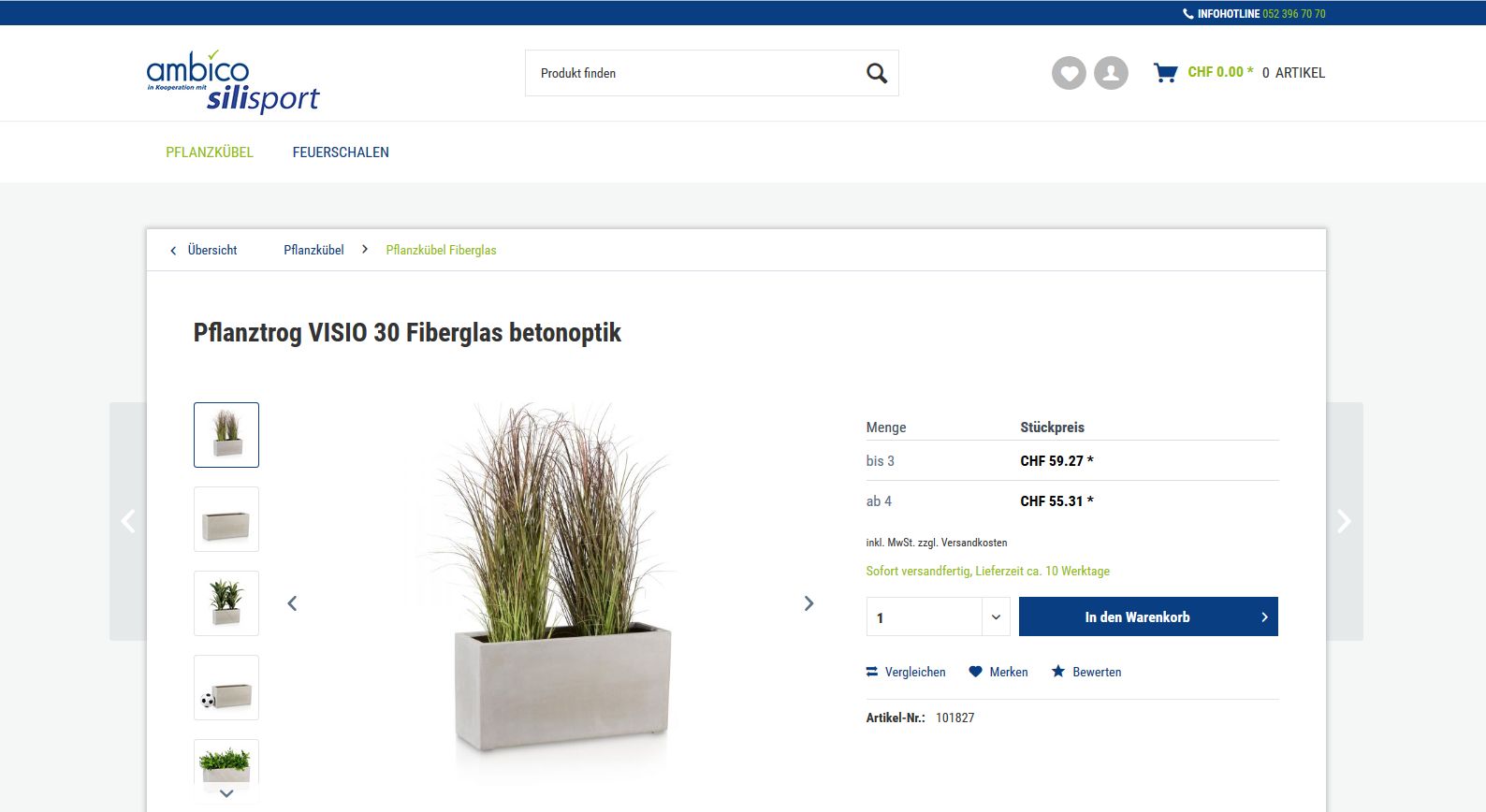 Our equity-based crowdfunding campaign has already resulted in many interesting ideas and contacts. We continue to look forward to the coming weeks and look forward to your feedback.
Kind regards,
Klaus Attenberger