Dear Companists,

As of 27 March, we'll be opening the doors of our e-scooter factory for this year's spring factory sale.
We'd like to invite you to get to know our company and take a behind-the-scenes look at our factory. For those who still have gift vouchers, this will be a good opportunity to use these for a Kumpan electric scooter.
When: 27 March to 8 April 2017, from 10 a.m. – 6 p.m., also on Saturdays
Where: Kumpan factory, Dieselstr. 28, 53424 Remagen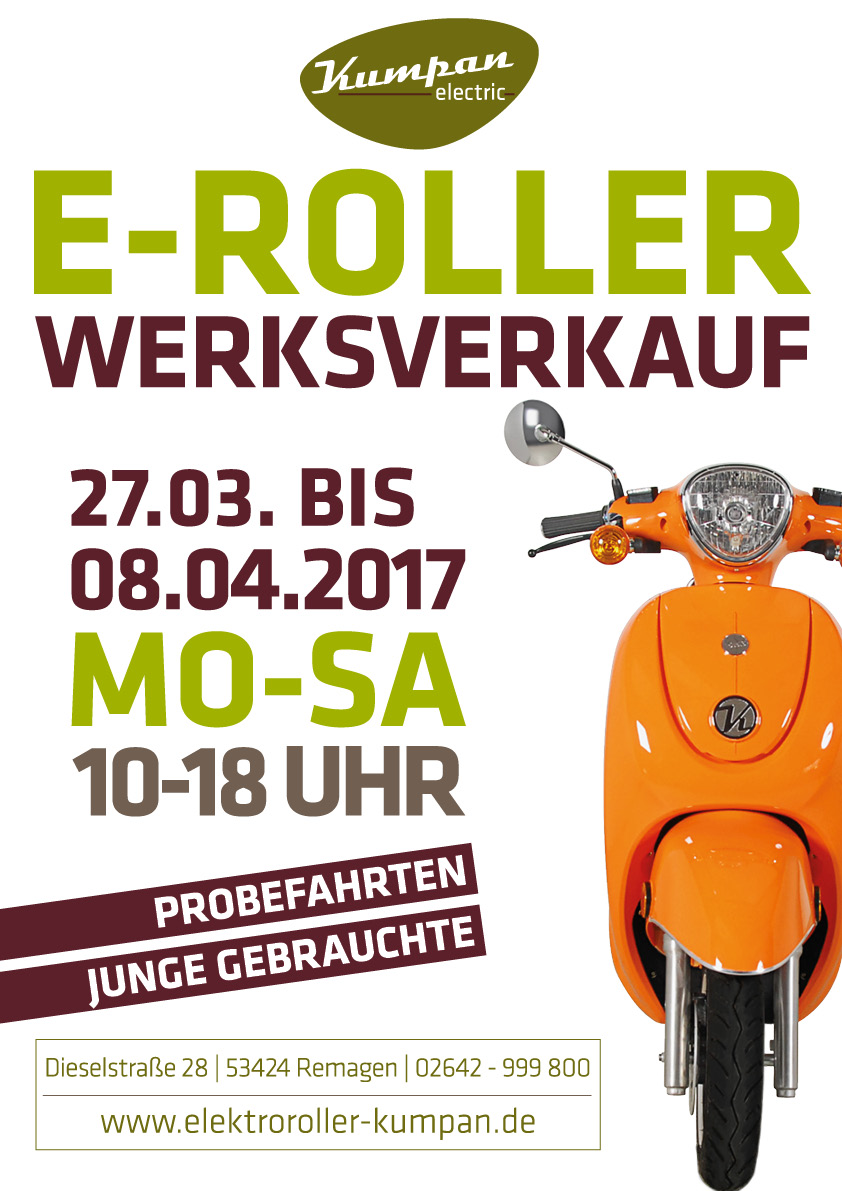 We look forward to welcoming you in person at these times.
So let's change the streets of tomorrow. Invite your friends, acquaintances, and business partners to become a part of our Kumpan family. Follow us on Facebook, Instagram, YouTube, and Twitter and experience the electric revolution in real time!
Kind Regards,
Patrik, Daniel, Philipp