Dear companists,
In the investor update from April 3, 2017, we informed you about ongoing talks with Companisto over another crowdinvesting round. We made this decision after considering several offers for growth financing and upon popular request by our participating companists.
Since then, we have been working intensively on the implementation of the campaign on Companisto and we are happy to inform you that our financing round will start on 2 May 2017 at 12 o'clock. Business-Club members will have exclusive access to the full profile as of today, 27 April 2017.
We would also like to offer all other companists a brief impression of our company profile on Companisto.
AMERIA digitizes stationary sales with virtual promoters
The digital transformation is a decisive challenge for the retail business. Traditional retailers on-site but also service providers such as banks are competing with offers on the internet. Concurrently, most sales still take place in stationary businesses. According to several studies, stationary retail business accounts for 90 percent.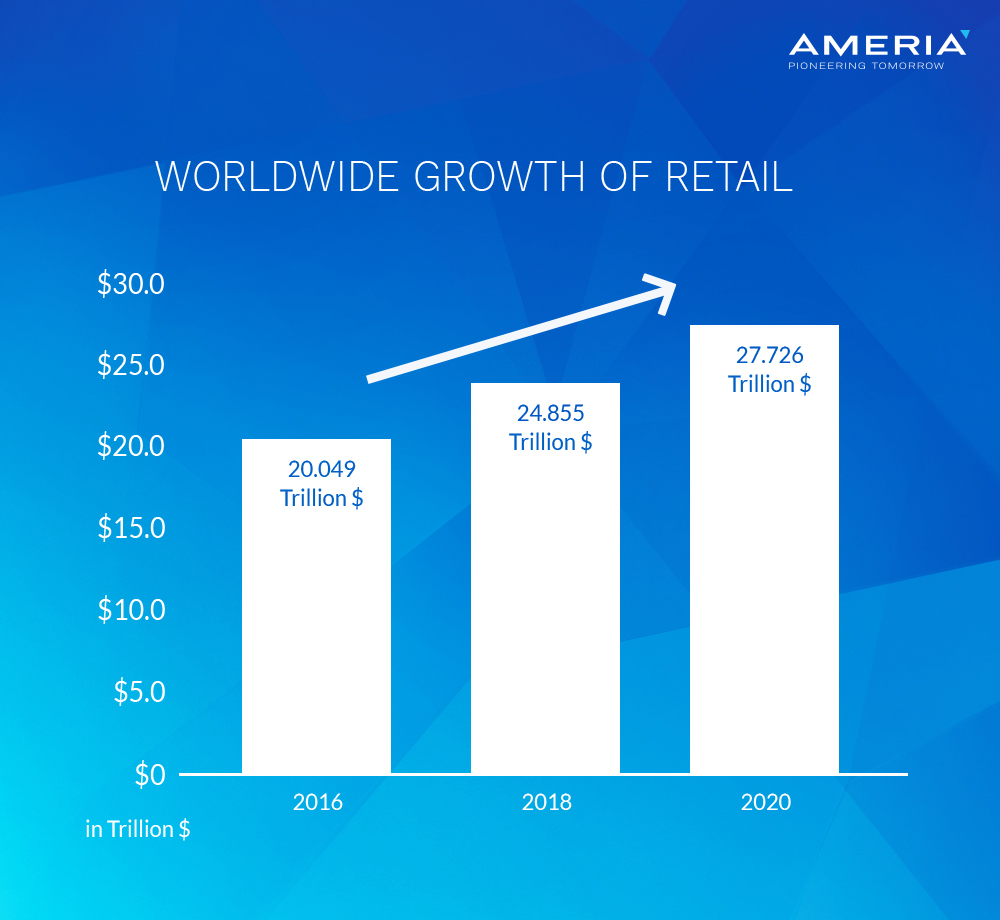 AMERIA extends business model
By now, AMERIA offers complete solutions for the digitization of stationary surfaces in six industry sectors. In the electronic and FMCG sectors, brand manufacturers are widely dependent on retailers. Therefore the budgets for the innovative display of their products in stores are rising.
AMERIA is developing an interactive advertising platform together with retailers on the basis of virtual promoters. The business model follows proven business models of digital signage: AMERICA provides the advertising platform, the retailers provide space and the manufacturers purchase advertising time.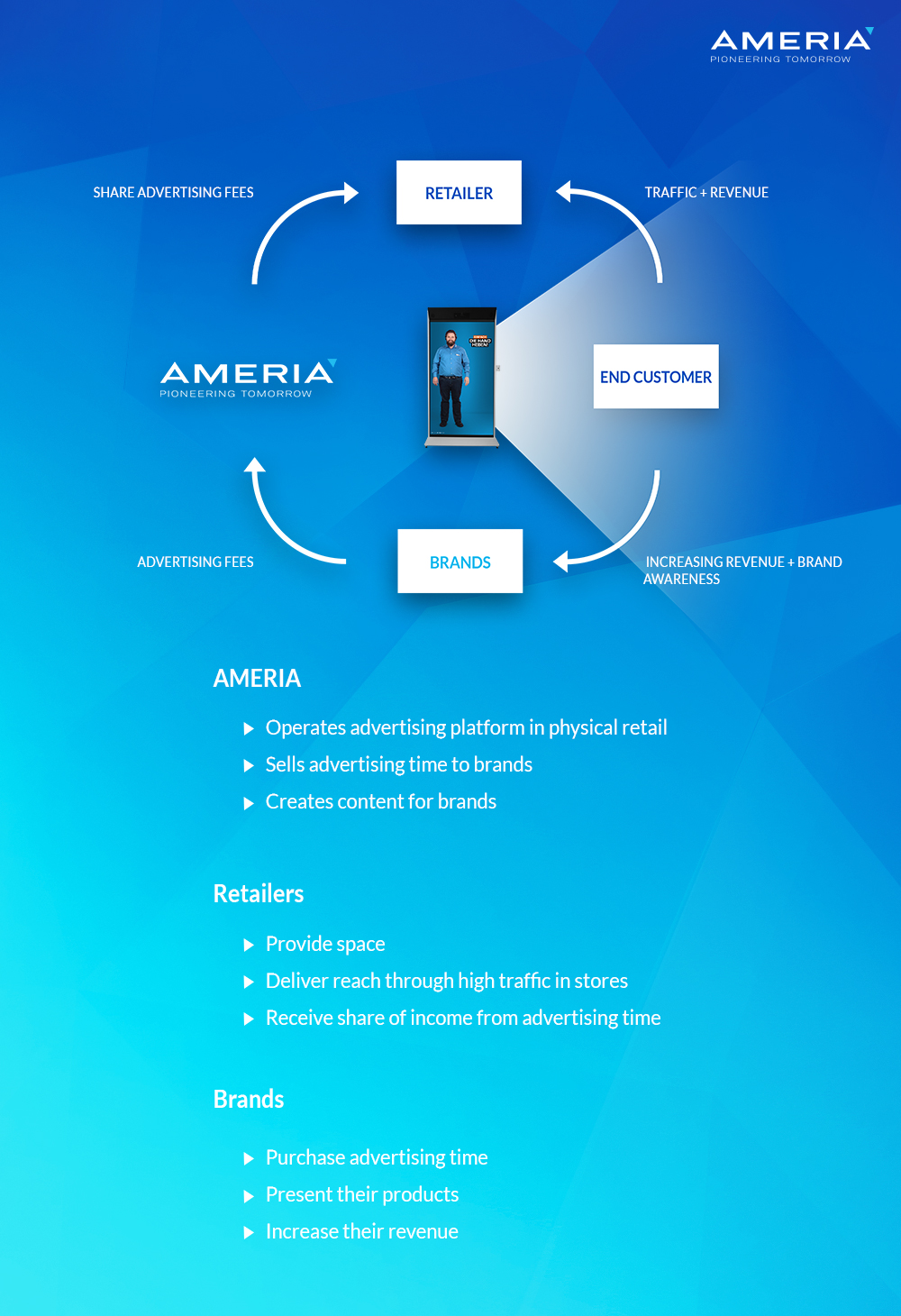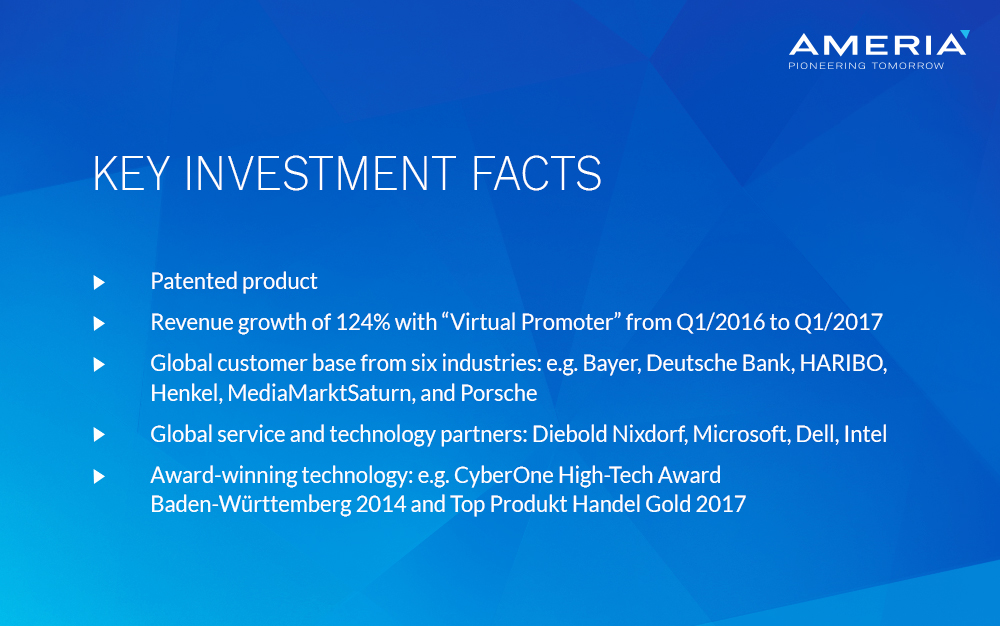 We don't want to give away too much at this point. Everyone at AMERIA is eagerly looking forward to 2 May 2017 when we kick off our second financing round on Companisto. We appreciate all of your support.
Kind regards,
Your AMERIA team