Dear Companists,
We'd like to thank you, the Companists, in advance: After just three days we were able to greatly exceed our first financing goal of €700,000.
At AMERIA it's been one exciting event after another. We would like to inform you today.
Virtual Promoter in the HARIBO store in Bonn
Starting yesterday, the 5th of May 2017, customers at the HARIBO City Stores in Bonn have been able to interact with the HARIBO Gold-Bears on Virtual Promoter.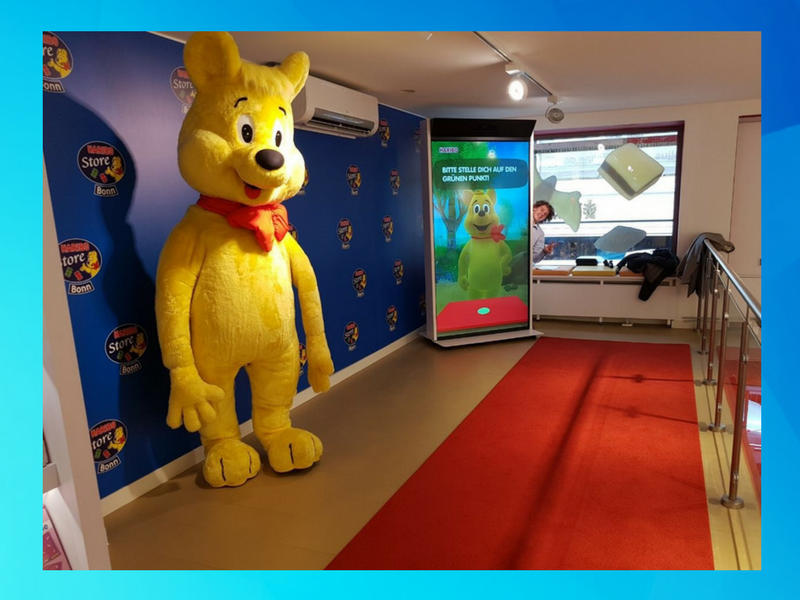 The Gold-Bear welcomes visitors on the upper floor of the store and invites them to communicate with him via gestures.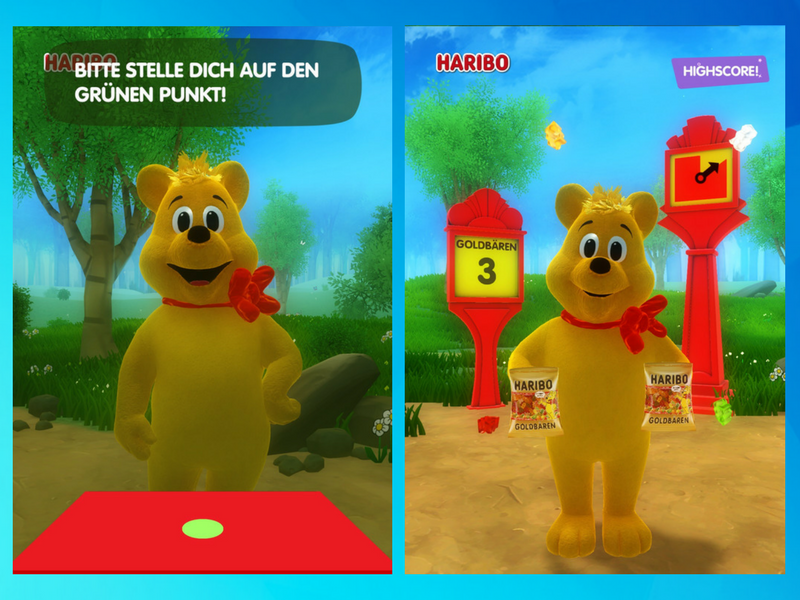 After a game, which involves users catching flying Gold-Bears in bags, the newest HARIBO products are introduced. What's more, we also integrated a photo box for the candy manufacturer – with direct links to social media networks.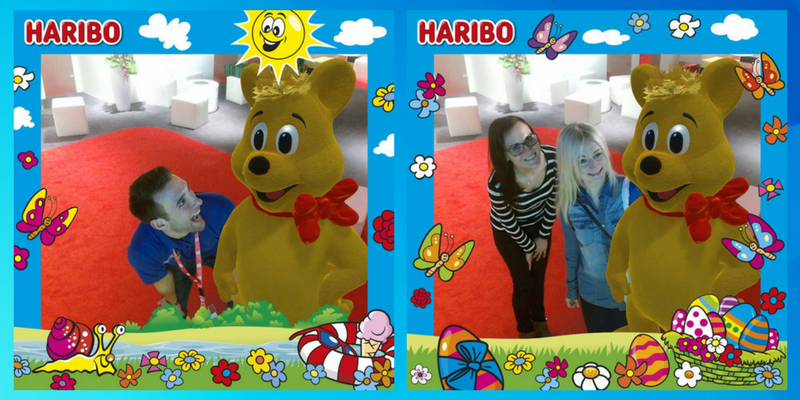 Here, HARIBO fans can take their new favorite picture together with the Gold-Bear. These pictures can be personally uploaded onto the "Haribo on Virtual Promoter " Facebook page.
Come by and have a look for yourself:
HARIBO City Store
Am Neutor 3
53113 Bonn.
Virtual Promoter INCA: Customers, sales partners, and series production
Yesterday and today, delivery trucks have been taking the Virtual Promoter to their destinations throughout all of Germany. Our first deliveries were primarily made to sales partners that now display and sell the Virtual Promoter INCA in their office spaces. In addition to HARIBO, our customer side also saw further INCA shipments to Dubai, where they're going to be used by clients in the automotive industry.
Here, our sales and service partner, CEMA AG, is receiving the shipment of their first two INCA at their company headquarters in Mannheim: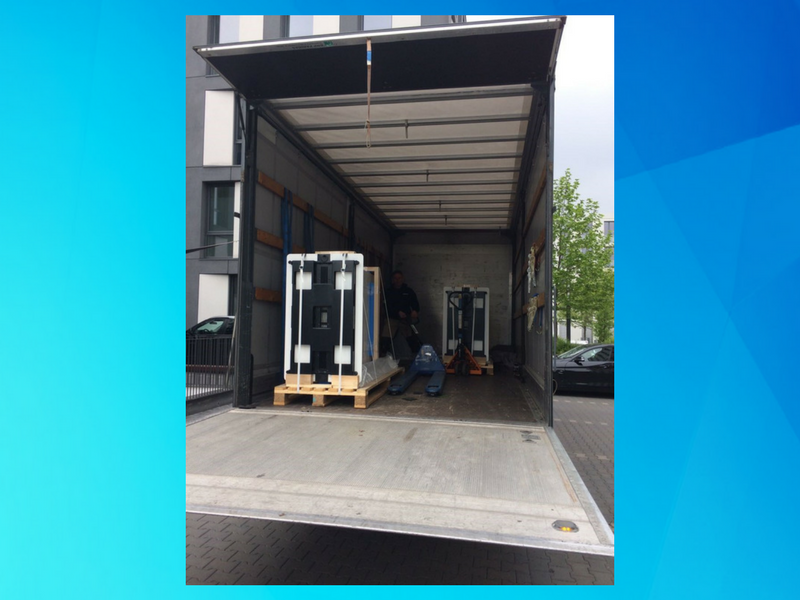 What's more, we're also pleased to announce that we're going to be able to start with the series production of INCA in the coming weeks.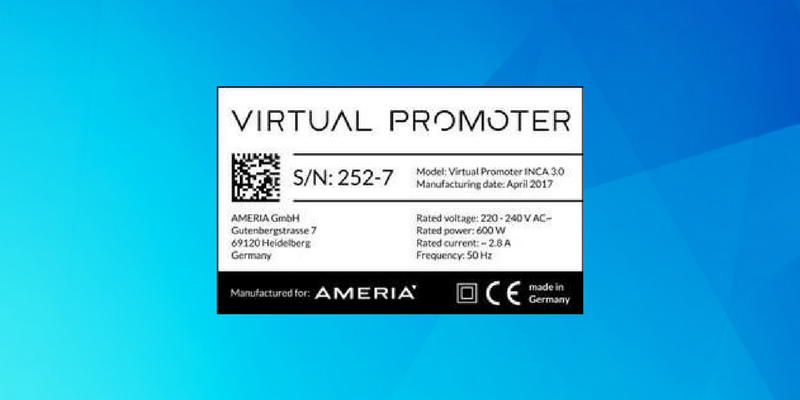 We aim to produce and install approximately 100 INCA as well as numerous display window installations in Germany, the EU, the Middle East, and a small amount in Asia and the United States by the end of the year.
And of course, we'll be sure to keep you up to date on all the additional successes of Virtual Promoter over the coming days and weeks.
Kind Regards from Heidelberg
Your AMERIA Team