Dear Companists,
About a week ago, we launched our campaign on Companisto and have been positively surprised by the results. We've received many exciting comments and messages from you with helpful feedback and have engaged in many interesting exchanges! We're furthermore excited that half of our €100,000 investment threshold has been reached through approximately 150 Companists! Here, we'd like to give a big thank you to all of our supporters and investors!
Movie premier with CAR2AD
Just in time for the new campaign launch, we were able to prove our skills at the film premier of the new Baywatch movie. This is because CAR2AD was out and about together with drive-by displaying ads for the luxury manufacturer, HUBLOT, last week. This was a successful and exciting order that we were able to implement on short notice.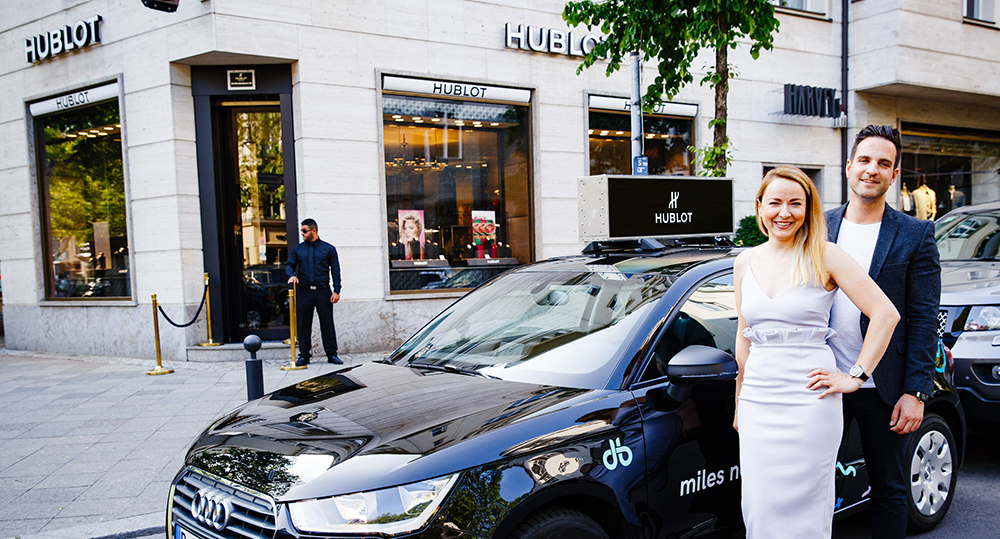 In addition to this unexpected revenue, we also got the attention of one of Germany's top three largest publishing houses. We were invited to participate in a follow-up meeting and prepared for the next steps of a partnership.
CAR2AD guarantees traffic security
For those interested in technology, our meeting with the FDS at their central office was a highlight for us. This institution works on behalf of the Federal Republic of Germany and is responsible for guaranteeing traffic security with regard to inspection tasks for motor vehicles. The topic of putting displays on cars has already been discussed with the Federal Ministry of Transport and Digital Infrastructure (BMVI). In summary: All of CAR2AD's offered products and applications conform to the law and do not present a risk to traffic safety.
We're happy that they supported us in this regard and would be even happier if you told your friends, acquaintances, and business partners about our Companisto campaign as well as our new digital advertising method. In addition to the investments, we're of course interested in receiving direct feedback from customers here in the Berlin area.
We look forward to a productive partnership!

Kind Regards,
Your CAR2AD Team