Dear Companists,
Often, the unexpected makes its mark in life - especially when it involves trendsetters. We never would have expected to receive such strong, positive feedback for our Event product outside of big cities.
CAR2AD: An attraction at the city festival.
Our partners at Admergency are digitized and at the head of the pack when it comes to online marketing. In terms of their location, they're right in the middle of Germany, in The Harz. From here, they were busy promoting their customer with CAR2AD at Wernigerode's "Rathausfest"last weekend.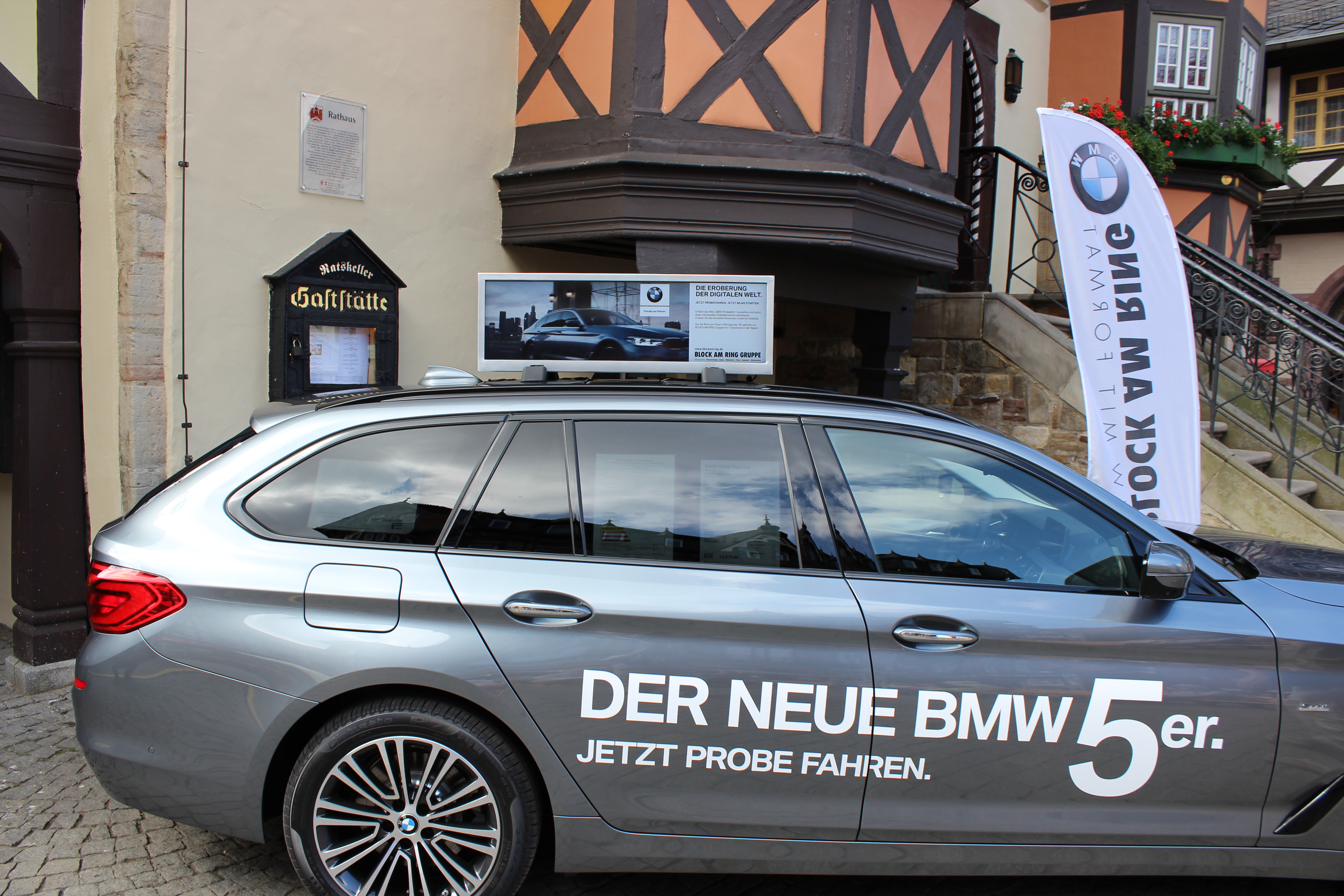 The customer used this opportunity present the advantages of the new BMW 5er Touring through CAR2AD. In addition to the high-resolution displays with a dynamic product video, the integrated Wi-Fi hotspot was also used by customers to sign up for a test drive with the fully equipped BMW model. What better way is there to advertise for a vehicle that's fully loaded with digital features?
local retail is also jumping on board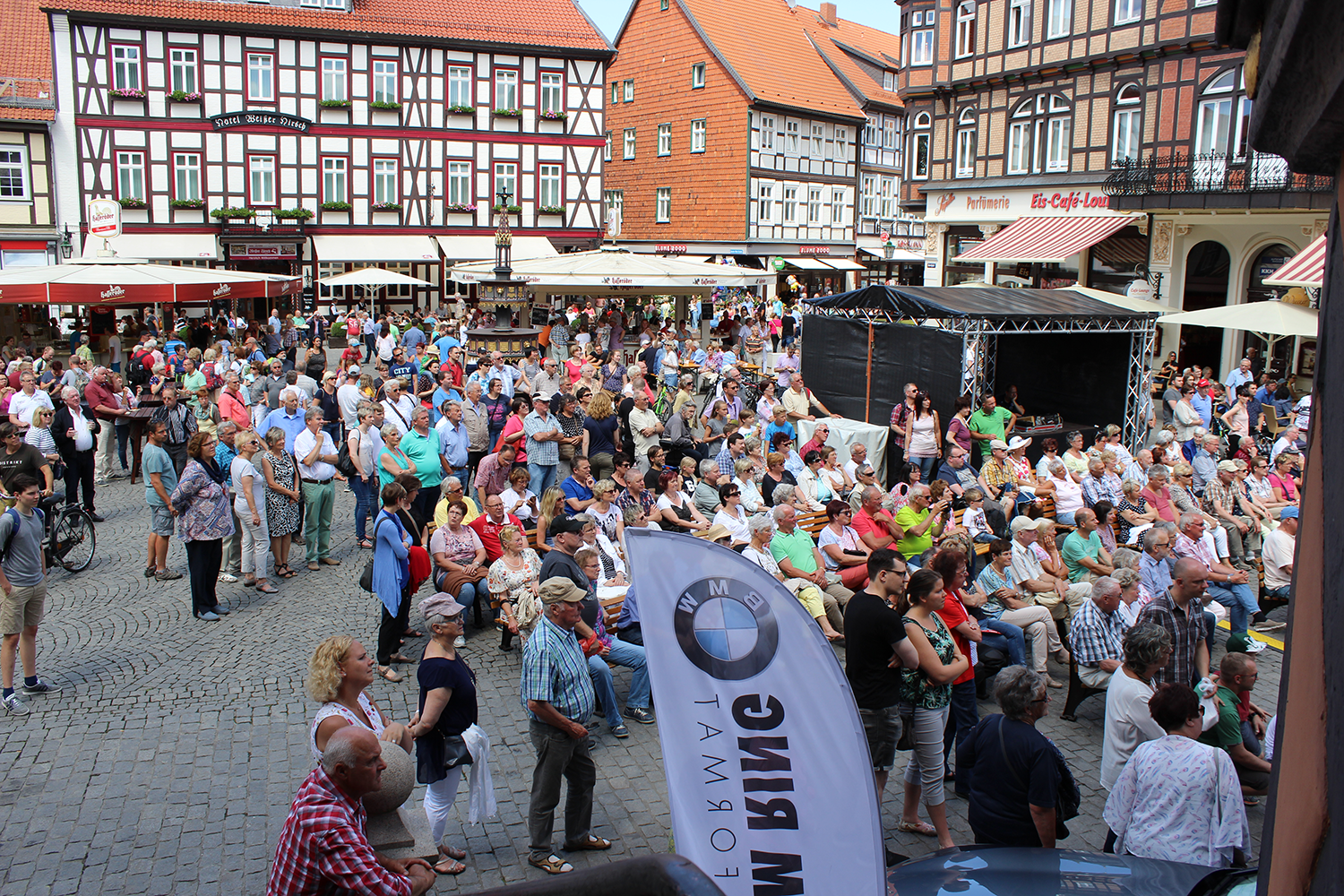 But the visitors weren't the only ones interested in our product; local retailers also discovered the product for themselves. In addition to interested automobile customers, CAR2AD managed to pique the interest of local retailers from the region. Here, we plan on continuing our partnership with Admergency in order to live up to the expectations of The Harz region's customers.
Sunny greetings from Berlin
Your CAR2AD Team