Dear Companists,
We're very pleased to have reached the investment threshold of €100,000 after just two days! A big thanks that you recognized our potential and want to grow with us. Our entire team is excited about the good news and is highly motivated by the summer heat.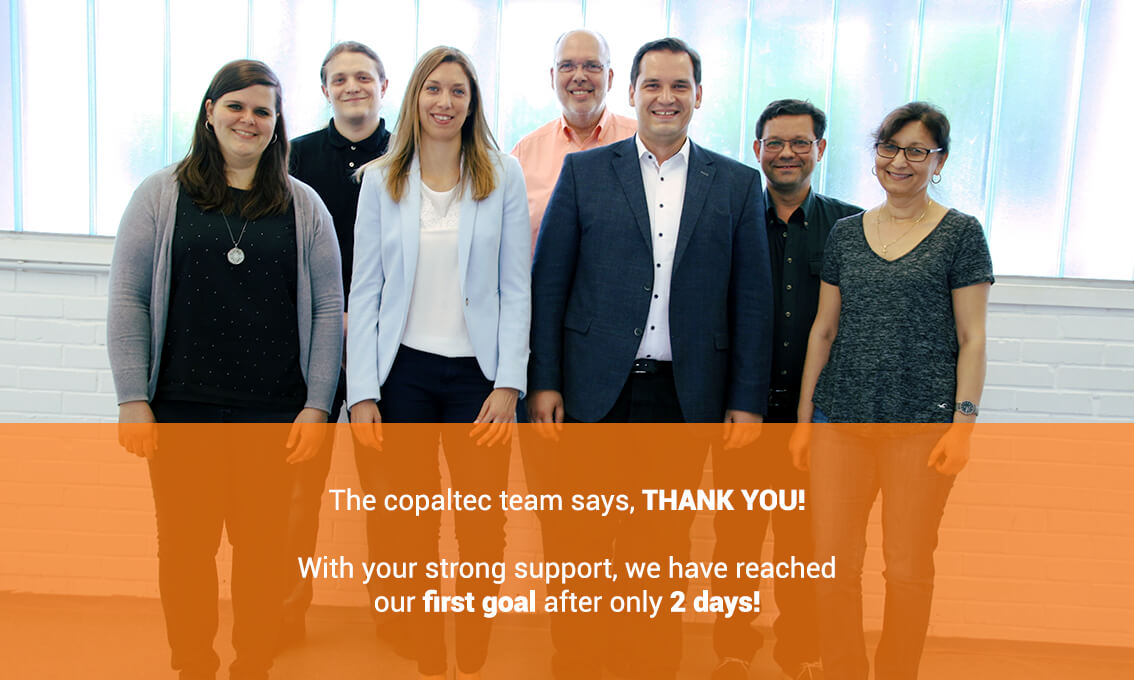 Due to the holiday season, not all team members are present
Here, we'd like to make another positive announcement:
One year ago, we passed the pre-audit of a large automobile manufacturer. Thereafter, we accompanied the product launch and the coordination for the series production. Here, the application involves the molding for car batteries. Last week, a dosing unit arrived at one of the production locations and went into the pilot production with our material. With the help of the fully automatic dosing system, our material can be perfectly integrated into the series production. This means that for each component, the volume and the casting duration is programmed in such a way that multiple components can be simultaneously casted. The casting duration was great, the flowability was perfectly matched to the process, and we passed the relevant temperature shock tests in flying colors.

Now our customer is going to work on obtaining clearance for the volume business with a large German car manufacturer. Their appointment is in September, and given that our customer has been listed as a supplier for years, we're convinced that we'll be awarded the go-ahead for the order. We're excited that the long-term project has received positive reviews and is one step closer to becoming a concrete deal.
We'll keep you up to date on the development of the project and look forward to a productive partnership with you.
Kind Regards,
Your copaltec team